Are Ryan Reynolds and Blake Lively Still Married?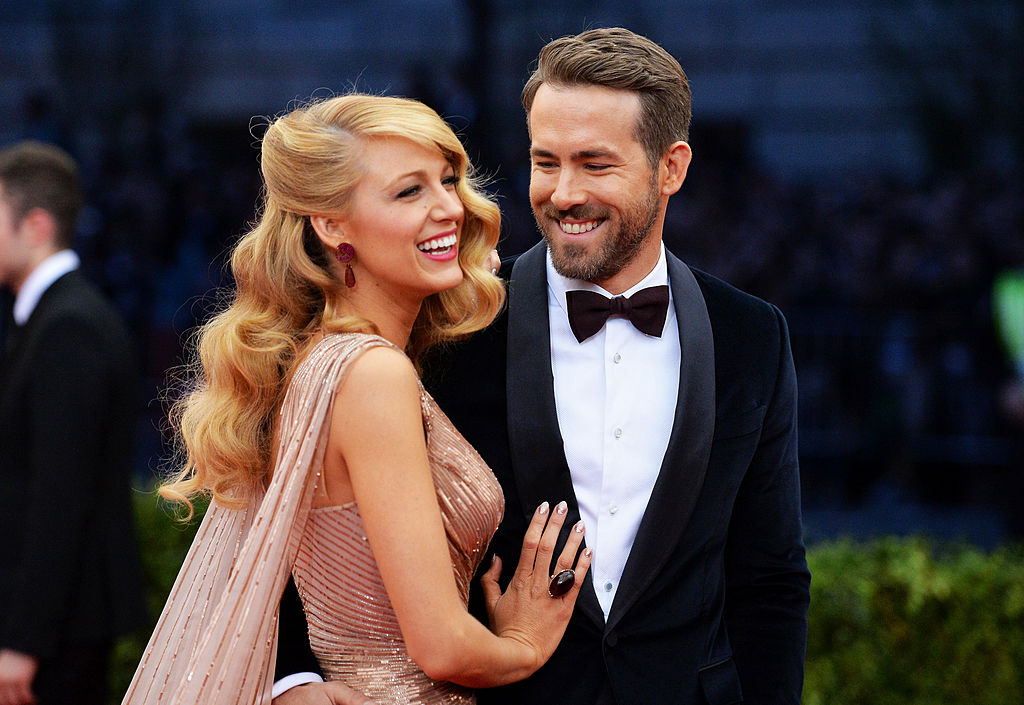 Ryan Reynolds is one of Hollywood's most beloved actors. He has starred in many box-office hits, including the award-winning movie, Deadpool, and Green Lantern. Since his rise to fame, he has been in many relationships and has even married fellow Marvel star Scarlett Johansson, although the couple eventually divorced. His most recent relationship is with his Green Lantern co-star Blake Lively. Together, Reynolds and Lively are one of the most adorable couples that Hollywood has ever seen.
Because Ryan Reynolds and Blake Lively like to live such private lives, many fans are unsure if they are still together. So, is the Hollywood power couple still married? Here is what we know.
When did Blake Lively and Ryan Reynolds start dating?
Lively and Reynolds first met while they were working together on the Green Lantern. Even though Lively played Reynolds' love interest in the movie, in real life, they were both in relationships with other people. At the time, Reynolds was married to Scarlett Johansson, and Lively was dating her Gossip Girl co-star, Penn Badgley.
Shortly after the two stopped working together, they both ended their relationships with their respective partners. With both of them being newly single, the pair decided to go on a double date about a year after they had worked together. The only problem with this date? They were each on the date with different people. Even though they were on the date together, there were some definite sparks flying between the two Green Lantern stars, which must have made it pretty awkward for their dates.
Reynolds had confirmed the awkwardness in an interview when he said: "That was the most awkward date because we were just like fireworks coming across." He then went on to say, "It was weird at first but we were buddies for a long time. I think it's the best way to have a relationship is to start as friends."
Blake Lively and Ryan Reynold's 'super secret' wedding
On September 9, 2012, Blake and Ryan said "I do" in Charleston, South Carolina. There are very few details that have been released about the wedding because they wanted it to be a private and intimate moment that they only wanted to share with their close friends and family.
However, Martha Stewart Weddings did help to organize some of the specific details and the power couple allowed some of those details to be featured in the magazine. The magazine describes the wedding as an "enchanted celebration." It also shared a few other details about the wedding, like the fact that Lively and Reynolds had a carnival hour at the wedding, then guest made their way over to the lavish and elegant reception area.
Martha Stewart Weddings also reported that the vow exchange had taken place inside of "rustic barn," and that the couple had chosen to tie the knot in Charleston because Reynolds has always been a huge fan of that town.
Are Ryan Reynolds and Blake Lively still married?
Today, the couple is happier than ever. The super adorable couple has two daughters: James, who is 4 years old, and Inez, who is two years old. Reynolds had a troubled past with his own father, but he had told Fatherly that being a dad himself has now given him a different perspective of the issues that he was having with his father and he is now able to see things from his father's point of view.
The family of four will soon be filled with even more love as they welcome baby number three sometime this fall.