Are 'Southern Charm' Stars Austen Kroll and Shep Rose Still Friends?
Is the bromance dead? Southern Charm stars Austen Kroll and Shep Rose have had one bumpy ride during Season 6 of the Bravo show, and it might all be over now. 
Rose is notoriously at odds with Kroll's on-again-off-again girlfriend, Madison LeCroy. The tension between the two spilled over in a recent fight. Meanwhile, LeCroy and Kroll seem to have gotten back together, a choice that's clearly angered Rose. 
Rose pulled a stunningly petty move at Patricia Altschul's cocktail party in retaliation — a move that might have spelled the end of his friendship with Kroll.
Kroll's embarrassing video
Last year, Austen Kroll was caught in an embarrassing situation. When Madison LeCroy arrived at Kroll's apartment, she found him there wearing boxer briefs, with two other women in his apartment. One of the women caught the whole thing on video. 
Viewers were treated to Austen Kroll repeatedly telling Madison LeCroy that she's crazy for being angry at him. Hard to imagine any other reaction to finding two women in your boyfriend's home in the morning, but okay.

When one of the women denies sleeping with Kroll, LeCroy asks, "So then why are your panties lying by the bed?!"
Kroll told Entertainment Tonight, "So, I guess what I can say is that was very early on [in our relationship]. [That was] Madison and I trying to figure out what we were. We both hadn't done the, you know, 'you're my girlfriend, and you're my boyfriend' talk, right?"
Rose shames Kroll at the party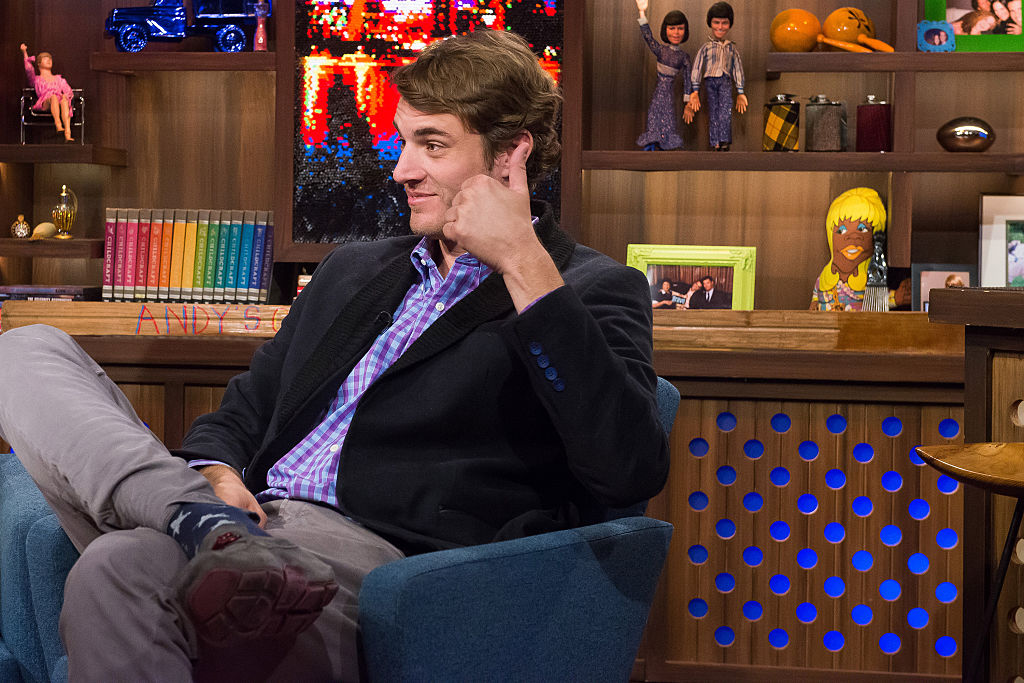 Shep Rose and fellow Southern Charm castmate Craig Conover decided to make some waves at Patricia Altschul's recent party. The pair showed up with dates in tow — none other than the women featured in Kroll's now-infamous video. 
Kroll was mortified, to say the least. He told LeCroy he loved her over and over, while Shep Rose arrived looking smug, excited like a child might be for what he was about to do. As things got hairier, Craig Conover decided to duck out of the whole snafu, and sat by the stairs. 
When Rose stopped by, Conover told him, "I didn't know this was all a ploy for your inferiority complex."
Other cast members were shocked at Rose's choice of dates as well — suffice it to say that the whole experience was a talking point for the night. 
Kroll says it's all over
At one point during the party, as embarrassment and frustration mounted, Kroll told Rose, "This friendship is in total ruins. Don't let the door hit you, pal."
Now, Southern Charm fans are wondering if the two have managed a reconciliation since then, or if they have remained estranged as friends. Kroll also told Rose, "This is a blatant, white-glove off, slap in my face to try and get a rise out of me. How petty! And I never thought I would use that word to describe you, ever. How f****** truly petty you are right now."
"It was petty but it was sort of appropriate. I dunno, I thought it would be funny," said Rose during the Southern Charm After Show. Since then, Shep hasn't appeared on Kroll's Instagram, and vice versa. While there's been no definitely statements from either since then, it seems like Rose managed to create a major rift.