Are Taylor Swift and Ariana Grande Really Feuding?
People love drama. Due to their popularity, Taylor Swift and Ariana Grande often find themselves right in the middle of outrageous rumors. The two starlets make similar music, and both often use their past loves as song material. Because of this, they are often compared or pitted against one another.
Recently, tabloids have alleged the pop stars are feuding, but is this really true? Let's take a closer look at the situation.
Taylor Swift's success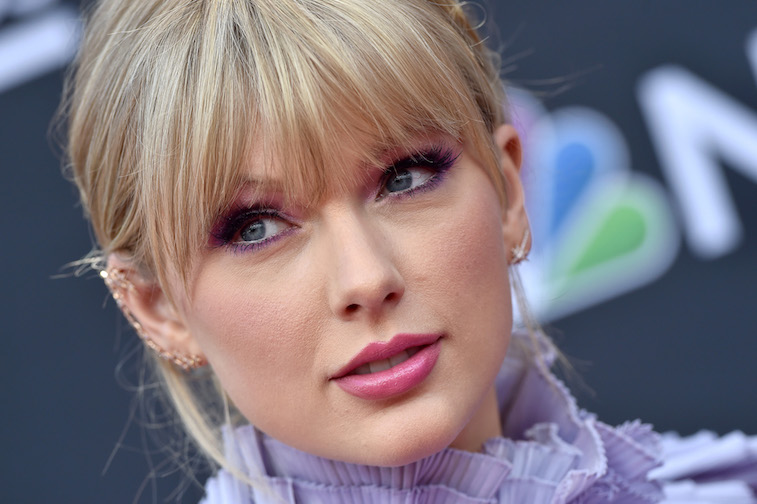 Swift is having a great year. Not only has she finally found love with boyfriend, actor Joe Alwyn, but she has a new album due to release sometime this year, and fans are ecstatic. Her recent song, Me, released on April 26th, accumulated a record-breaking 65.2 million views on YouTube in just one day.
The video beat out Ariana Grande's hugely successful song, "thank u, next," which generated 55.4 million views in the same time period.
Ariana Grande's success
Even though Swift beat Grande in YouTube views, her song, "thank u, next," is still blowing up. It's her first number one on Billboard's Hot 100, and it's being praised as a different kind of breakup song. In the chorus Grande sings, "I'm so f***ing grateful for my ex."
The song praises her exes for the love, patience and pain, that have helped her grow into a stronger person. Rather than depressing or vindictive, this breakup song is a powerful example of finding peace and acceptance within yourself.
Who makes a better breakup song: Taylor or Ariana?
Naturally, critics are comparing Grande's breakup song with the current, breakup song queen, Swift and Grande seem to be coming out on top.
Revolt had this to say:
"Grande's past relationships have seemingly been a focal point in her career, similar to that of fellow pop titan Taylor Swift. However, while Swift makes music to capitalize on the pain, Grande has upped the stakes by making music to work through the pain. And that's a massive difference."
Swift and Grande feud allegations
Rumors of a feud between Swift and Grande started with an article in Life & Style, titled, Ariana vs. Taylor: Secret Catfight. The story features an unidentified source that claims Swift is jealous of Grande and her success.
The source is quoted as saying, "Taylor has been watching Ariana's massive success over the past year, and she can't help but feel jealous. Now she's plotting to get back on top."
Bad blood between music's favorite starlets?
It does seem that Grande called Swift out, in July 2018, for Swift's reluctance to share her political opinion.
Grande told Elle:
"A lot of mainstream top 40 types- those who, say, have a certain Reputation- are seemingly reluctant to take a political stance. The fear being, presumably, a loss of fan base and revenue. That's wild to me."
It doesn't seem that Grande's statement upset Swift, at least she didn't respond publicly. Maybe Grande even convinced Swift to break her silence, because later that year, in October 2018, Swift finally made a political statement on Twitter.
While Swift does have a history of feuds with Kim Kardashian, Katy Perry and the media, there's nothing to indicate Swift has ever been upset with Grande.
On the other side, Grande has had public feuds with Piers Morgan, the producer of The Grammys and Victoria Justice, but other than her brief call-out about Swift's politics, it doesn't appear Grande has ever had a problem with Swift.
Fan bases, however, are an entirely different matter. While there's no evidence to support Swift and Grande being upset with each other, because they share a similar style of music and both have a devoted fan base, it's no surprise that overeager fans have created plenty of drama by arguing over which starlet is better.
A friendship made in pop heaven
Over the years, Swift and Grande have provided us with evidence that they are at least on friendly terms.
The night before they performed together at the 2014 Victoria's Secret Fashion Show, the pair apparently had a pajama party. Grande said, "Taylor is really sweet, we are going to have a girl's night in tonight. I want to hang out with the girls before the show."
After the show, Swift posted to both Twitter and Instagram, an adorable photo of the two in an embrace. The caption read, "Oh my God she couldn't be any cuter. @arianagrande."
Swift took the post down when she needed to make room for promoting her album, but it has been saved by fan accounts and media outlets.
At the 2016 Grammys, it's reported that the women hugged backstage. And when Grande released a statement empowering women and calling out the media for sexist double standards, Swift supported her with an endearing tweet. It read, "@ArianaGrande I'm so proud of you, always. But especially today. "She will need her sisterhood.""
Is the feud rumor true?
The problem with the article in Life & Style, and all stories that feature an unidentified source, is that we have no way of knowing how reliable this source is. It could literally be anyone giving their opinion.
Another issue is that there's no proof to back this story. As seen with the evidence above, Swift and Grande seem to be on friendly terms. The unidentified source seems to be the only person to have this inside knowledge of Swift's Jealousy. Until we can find out exactly who this source is, to know if they're credible, it seems unlikely that they alone know this about Swift.
The final verdict on the Swift-Grande feud rumor? False. As agreed by Gossip Cop and Inquisitr, there just isn't enough evidence to support this theory. Both stars seem to be focused on their own career. They are both incredibly successful, and there seems to be enough fans to support both of them. It just doesn't make sense to say Swift is Jealous of Grande.