Are the BTS Members Allowed to Date?
They're one of the biggest boy bands in the world, but are the BTS members allowed to date? Learn more about these K-pop idols here.
They're one of the biggest boy bands in the world. Still, some fans are wondering if the BTS members are dating anyone. Are these K-pop idols allowed to date? Here's what we know about BTS and their potential relationships.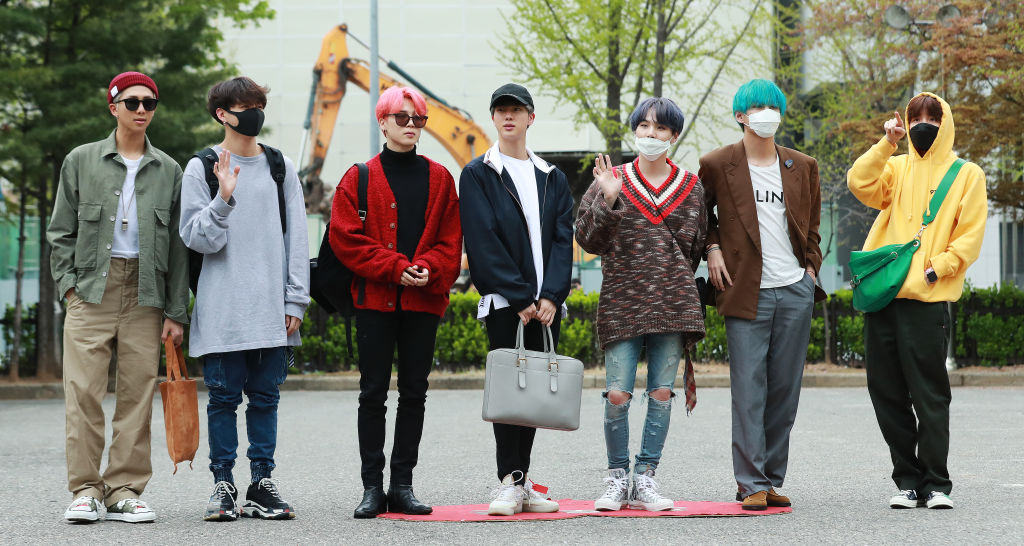 The BTS boys are some of the biggest names in music
It's only natural for fans to want to know more about these K-pop idols. BTS is one of the biggest boy bands in the world, with an army of fans to match. (BTS even won the Billboard Music Award for "Top Social Artist" multiple years in a row.) After years of supporting these K-pop idols, some supporters wonder about their dating lives.
As some of the biggest names in music, it seems like there are always rumors of relationships for these members. However, as far as fans know, all of the boys from BTS are currently single. In fact, the Bangtan Boys previously stated they want to focus on their careers, instead of focusing on romantic relationships.
Are the BTS members are allowed to date?
Traditionally, K-pop idols aren't allowed to date. According to Bernie Cho, a Korean music industry executive during an interview with CNN, "scandals involving drinking, drugs, or even dating not only make waves in the entertainment news section but also the finance news section because many of the biggest Korean music management companies are also publicly traded stocks on the Korean stock exchange. Sensational headlines can take a serious hit on the bottom line."
BTS and Big Hit Entertainment has yet to say if the Bangtan Boys are forbidden from dating. According to Seventeen, "there's no word whether the 'no-dating' stipulation is actually in BTS's contract, but since none of the members have ever publicly stated or confirmed that they're dating, there could be a high chance there is."
Whenever they're asked the question during interviews, the boys often dance around the answer. For one interview, RM jokingly responded that they'd "like to focus on their careers," which totally makes sense. As one of the biggest boy bands in the world, it would presumably be difficult to maintain a relationship. Even so, the dating culture of South Korea is different from that of the United States.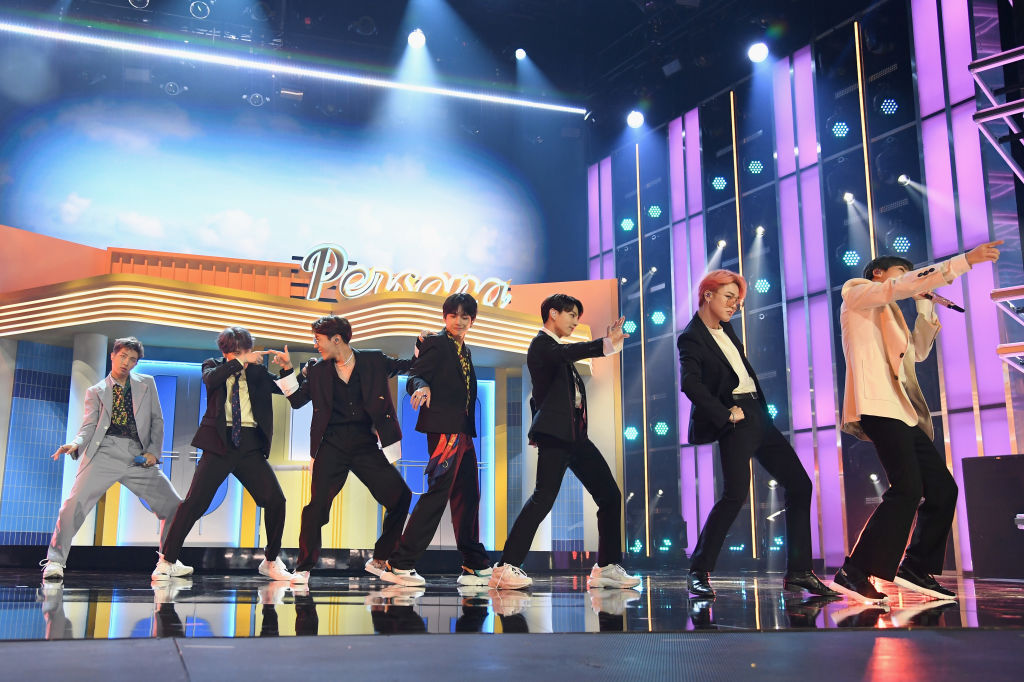 Dating culture in South Korea is very different from America
Star-power aside, as a group from South Korea, the dating and marriage expectations are vastly different from those of the United States. One article by CNN reads, "in 2018, a majority of South Koreans aged 20-44 were single and only 26% of the unmarried men and 32% of unmarried women in that age group were in relationships, according to the Korea Institute for Health and Social Affairs (KIHSA). Among those who were not dating, 51% of men and 64% of women said they were choosing to remain single."
"A growing number of South Koreans are shunning romantic relationships amid economic hardships and societal problems," the article continues. This is in response to a variety of factors, including gender discrimination, economic strain, and lack of sexual education among men. For K-pop idols, these factors may come into play, in addition to aspects of their careers being in the public eye.
Music by BTS, including Map of the Soul: Persona, is available on Spotify, Apple Music, and most streaming platforms.