Are the Cast Members of 'Southern Charm' and 'Vanderpump Rules' Friends?
The cast members of reality television are typically inundated in drama. This is especially true of the cast members of Southern Charm, given the recent challenges Kathryn Dennis has faced in court against Thomas Ravenel and the return of Ashley Jacobs to the show. Vanderpump rules has its own set of drama, romance, and turbulent friendships — but the casts of both shows seem to have found common ground amidst their televised lives. As a matter of fact, the cast members of both shows have become fast friends, and, believe it or not, they've managed to keep drama out of the mix.

How'd they meet?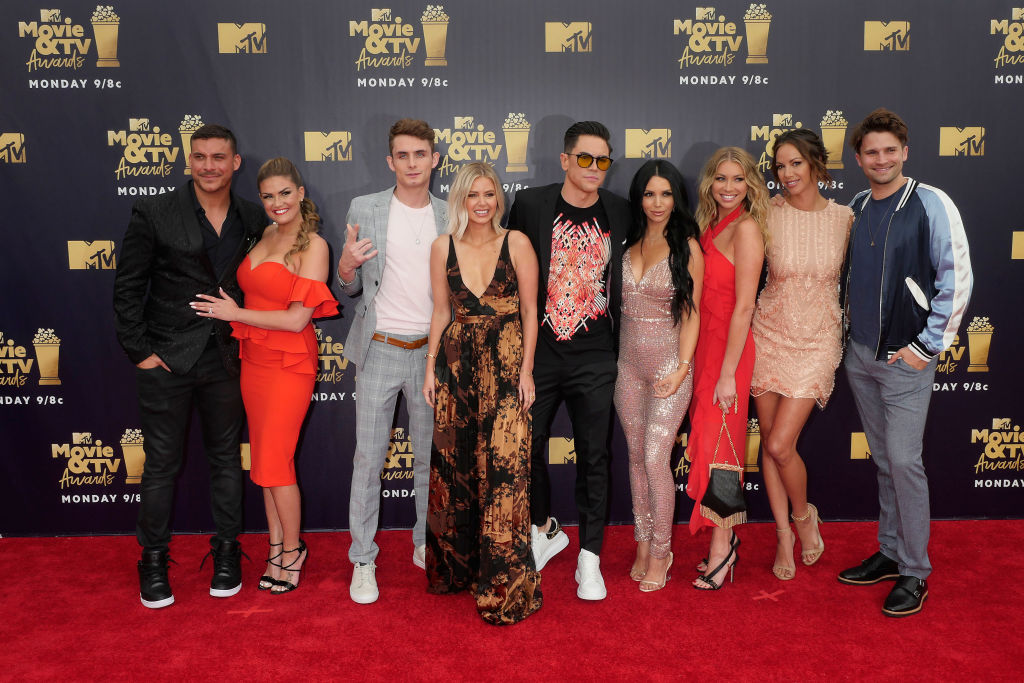 Vanderpump Rules star Stassi Schroeder runs a podcast entitled, "Straight Up With Stassi." According to Schroeder, she decided to have a few of the Southern Charm cast members on her show.

"I adore them. I had some of them on my podcast and we just instantly became best friends," Schroeder told E! News. "Naomie Olindo and Danni Baird and Craig Conover and Shep Rose became a part of our group of friends."

E! News goes on to report, "According to comedian Rachael O'Brien, she and BFF Stassi were watching Southern Charm and discovered Danni and Naomie were following them on Twitter. After a few messages, a bond was quickly formed."
Long distance friendships
It seems like the Southern Charm stars and their Vanderpump Rules counterparts are pretty close friends. Close enough, in fact, to fly across the country to visit each other.

Rachael O'Brien told E! News, "We forced them to become friends with us and then flew across the country on a whim hoping they wouldn't think we were insane. Luckily, they didn't and we now have a life-long friendship with much of the cast."

Ever since it seems as if they've become fast friends. The two groups interact over social media often, and they even hung out during Jax Taylor's sister's bachelorette party. Jax even tweeted to the group, "@kristendoute @BNCartwright @ShepRose and the rest,take care of my sister!!! Bring her home in one piece. But have tons of fun."

Naomie Olindo said of their friendship, "We stay in touch the same way any friends do. Text, the occasional FaceTime and leaving very idolatrous comments on each other's social media."

"We almost never talk about the shows," Rachael added. "We talk about the other businesses we are working on, Stassi's successful podcast, Naomie's schooling and new business, Danni's paintings, Kathryn Dennis' adorable kids, my comedy career…We've even been there for each other through several breakups we have all gone through."
Could love be in the air?
The two different casts have gotten on so well, that some fans have even begun to speculate about a possible romance brewing between Shep and Stassi. In an Instagram post, Shep posed with Stassi on a bench and captioned it, "This is my Christmas card with @stassischroeder. 1st draft. Notice the detachment and indifference. Like an old couple who should have split up years ago. While they were both In their prime."

However, Stassi shut down the rumors on Watch What Happens Live. "I've been asked this many times," she told Andy Cohen. "I enjoy his company but we butt heads. It's not good."

Hey, fans can dream, right?