Are the Members of One Direction Still Friends? Liam Payne Spills the Tea
From the Backstreet Boys to the K-pop sensation BTS, it's difficult for fans to imagine their favorite music groups experiencing anything less than a friendship that never ends. The boys of One Direction have been on hiatus for the past four years. And while most fans are patiently waiting for a comeback, others are now questioning if the members of One Direction are still friends today.
Recently, Liam Payne opened up about his current relationship with his fellow bandmates — Niall Horan, Harry Styles, Zayn Malik, and Louis Tomlinson. And while his answer may not be what some Directioners want to hear, Payne's comments are far too relatable when it comes to adult friendships.
Payne admits One Direction doesn't have a reason to talk often
In an interview with Wired, Payne answered some of the internet's most searched questions about himself. The chat was filled with fun moments. However, it got real once Payne started talking about his friendship status with One Direction.
"I keep in touch with most of them," Payne revealed. "I think other people just want their space. And also, we worked together for five years."
Payne then shared why the group doesn't talk much nowadays. "Some of us didn't really have that much in common except for we had a job together," he told the publication. "Now, we don't have that job together any longer. There's not really any real reason for us to talk that often, which is fine."
Nevertheless, Payne made a point to explain the situation is normal. "That's just the way people are, really," the singer said. "You're not going to get on — it's not that I don't get along with anyone — but you're not going to be best friends with everyone. That's just not the way life works, unfortunately."
Payne and Tomlinson weren't exactly friends during their One Direction days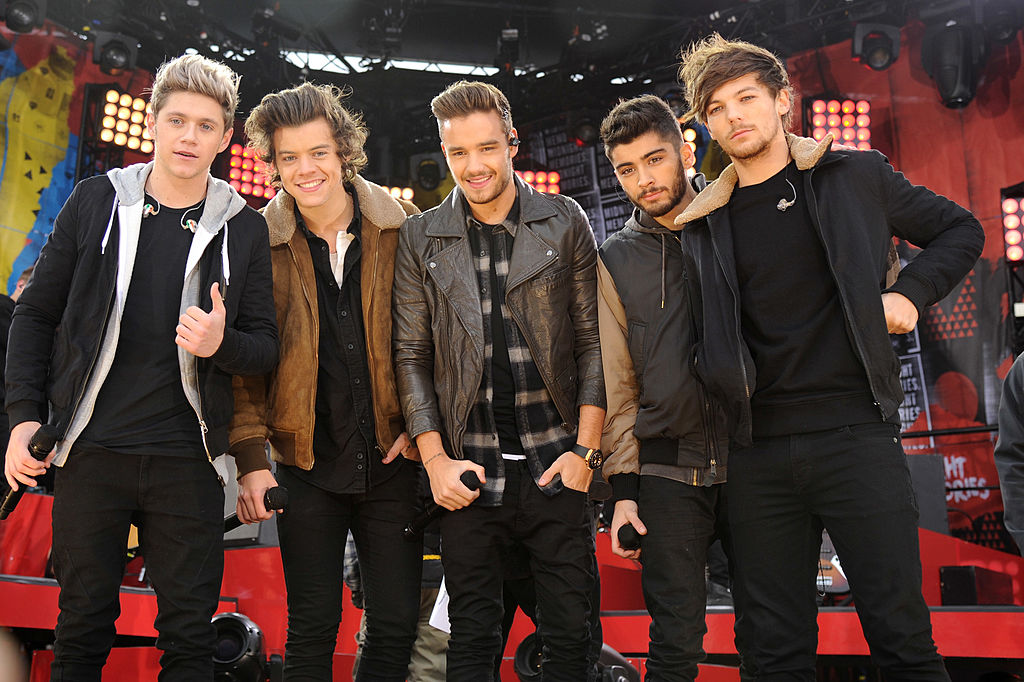 In all honesty, Payne's description of One Direction's friendship makes total sense. They were five strangers put together because of The X Factor. And like many relationships people have with their co-workers, they don't always exist outside of work.
That being said, Payne also teased the friendships between members wasn't always authentic and real. During an interview with Hits Radio Breakfast, Payne touched on his differences with Tomlinson back in the day. Payne admitted the two clashed over being the leader, as Tomlinson was older and Payne had more experience in the industry.
"At first we didn't get on at all," Payne said. "We absolutely hated each other, it was so funny."
Will One Direction get back together?
By now, what's past is past. It also seems everyone in the band is on civil terms with one another. But will One Direction ever get back together? In the interview with Wired, Payne opened up on a potential comeback. That said, it doesn't look like a reunion will happen soon.
"The truth is, I think it's a matter of 'when' at the moment," Payne claimed. "Everyone's super comfortable doing their own thing. Everyone's really happy doing their solo stuff. You know, I'm really enjoying this moment. It's great to watch everybody else venturing out and doing their own thing."
The "Stack It Up" singer then mentioned it'll depend on what the rest of One Direction thinks. "It's more to do with where some other people in the band's heads are at," he said.
Regardless, Payne would still be up for a One Direction reunion. "Would I like to get back together? Yeah, definitely," Payne told Nova 96.9's Fitzy & Wippa. "Whether or not we're too different now I don't really know, I don't see why there is no common path we can't kind of meet on to figure out what we had once."
Check out Showbiz Cheat Sheet on Facebook!