Are the Osbournes Secretly Planning a Return to Reality TV?
The Osbournes aired for only four seasons, but audiences felt closely connected to the lives of Ozzy and his family during the height of MTV series' popularity. From 2002 to 2005 we received an insider's look at the chaos and craziness that was life with the Osbourne family. Ozzy, Sharon, Jack and Kelly Osbourne have been off the air for nearly 15 years but there's been talk of reviving their show and bringing them back to network television.
What was the MTV show 'The Osbournes' about?
MTV spent four years capturing the private life of heavy metal musician Ozzy Osbourne. Their show, The Osbournes, featured Ozzy and his wife Sharon, along with two of their three children, Jack and Kelly.
The series details their life as it follows the family throughout their day to day ordeals. This included Ozzy's continual use of drugs and alcohol, major events like Sharon's battle with cancer, and the daily struggle to simply get Jack out of bed.
There have been rumors of another Osbourne show for some time
In 2009, the Osbournes tried to launch a new variety show entitled Osbournes Reloaded for Fox but it kept being delayed due to its content and language. Eventually, the show was canceled after airing only one episode.
In 2014, MTV promised an update in the form of an Osbourne mini-series on which filming had begun. There are several episodes which were filmed but never picked up by a network.
In fact, Sharon has been involved in numerous discussions about bringing her family back to TV. None of these discussions have seemed to come to any serious decisions though, until lately. Kelly recently told reporters that her family has come close to nailing down a deal for a new show.
"It keeps coming 'round." Kelly revealed to People. "Right now there's another offer on the table and I think this is the closest we've ever come to accepting one."
However, she admits that it seems like there's an offer or two proposed to the family nearly every year and they keep saying no for one reason or another.
It looks like there will not be a new Osbourne reality show
Sharon was very clear in an interview with Howard Stern that there has not been an offer on the table that she has been willing to accept. Sharon, who spent her career working as the manager for her family, has always negotiated their contracts. As of yet, she has not found one that pays the family enough for their time.
"Was there an attempt to bring back The Osbournes the TV show? Because I had heard something about that," Howard Stern asked Sharon, on an episode The Howard Stern Show.
"It keeps going back and forth, different networks will approach us and it never works out. They can't afford us," she said. "They can't afford us. It's like why would we want to do it for f—— peanuts?"
We can still see what Ozzy, Sharon, Kelly and Jack are up to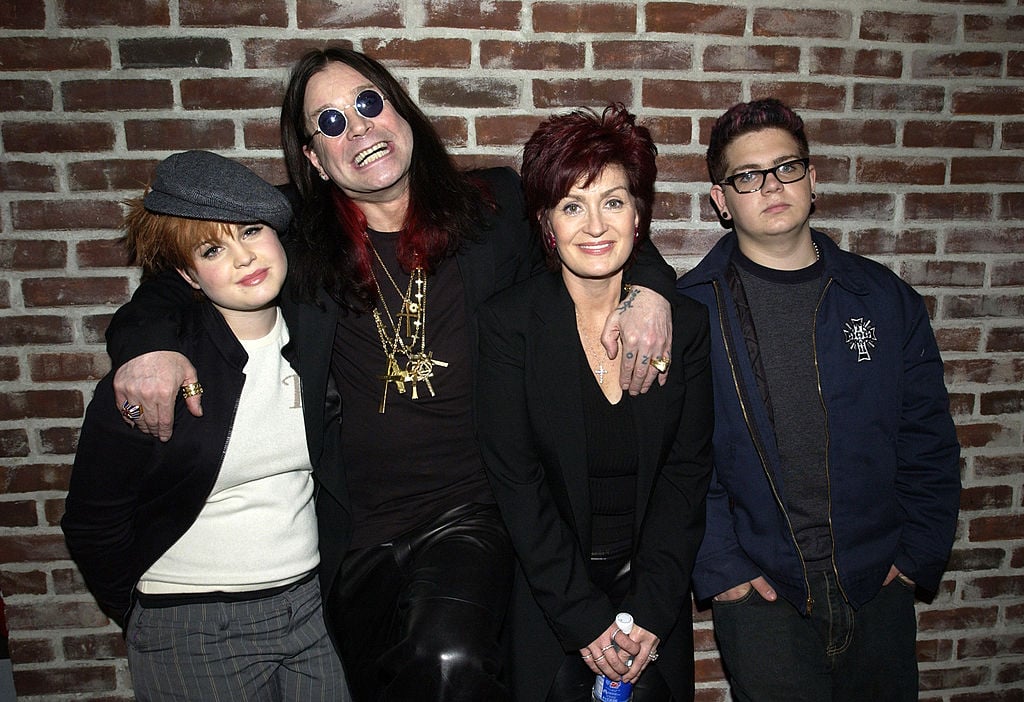 The Osbournes Podcast is available to stream from all the normal places like Google Play, Spotify and Apple Podcasts which aired weekly in 2018. Although it only has ten episodes the family talks about current events, personal issues and funny stories from their reality show.
Little brother, Jack, divides his time between single-parenting his three daughters and working as a paranormal investigator. He's been producing his own ghost hunting show titled, Portals to Hell, which airs in 2019.
From 2016 through 2018, Jack and Ozzy filmed Ozzy and Jacks World Detour, in which they hit the road together on a father-son bucket list adventure. The duo pops into tourist sites and historically significant spots including Mt. Rushmore, The Alamo, Roswell, and even Stonehenge. Ozzy's love of history inspired the show which continues their pattern of unscripted, reality TV. 
Kelly has made several appearances in television series in the years that The Osbournes have been off the air. Her longest run being the voice of Hildy on Disney's animated series 7D. Most recently she's bounced back to her reality TV roots appearing as "The Ladybug" in the reality game show, The Masked Singer.
Meanwhile, Sharon has kept herself busy too by producing several documentaries and appearing on both talk and radio shows.