Are These Best-Selling Personal Finance Books Actually Worth Reading?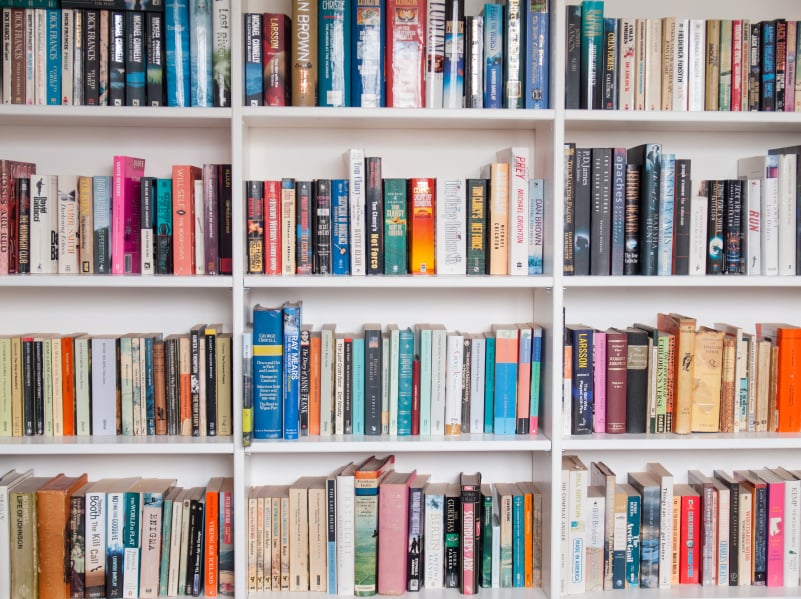 If you're looking for help managing your money, there's no shortage of books offering advice. Amazon lists more than 33,000 titles in its personal finance section alone, plus tens of thousands more about investing, careers, and taxes.
With so many titles to choose from, we know that not all personal finance books are created equal. But how do you decide which are actually worth reading, and which you should you skip? Some people would argue that you're better off avoiding the genre entirely. "A lot of their advice is not exactly that great, to say the least," Helaine Olen, author of Pound Foolish: Exposing the Dark Side of the Personal Finance Industry, said in a 2013 interview with The American Prospect. Olen singles out popular personal finance gurus like Suze Orman, Robert Kiyosaki, and Dave Ramsey for offering advice that, at best, won't help most people improve their finances, and, at worst, could make their situation worse.
Still, the Internet is riddled with lists of must-read personal finance books. Many of the titles on these lists are reliable classics, like Thomas Stanley's The Millionaire Next Door and Ramsey's The Total Money Makeover. But these established authors face constant competition. In 2013 alone, more than 500 new personal finance books hit the shelves, according to Bowker, publisher of Books in Print.
To help you decide which to add to your to-read list, we've compiled a list of five of the most popular personal finance books of the last few months, based on the New York Times best-sellers in the Advice, How-To and Miscellaneous category. Then, we highlighted some representative reviews from both professionals and readers to give you a sense of whether these books will really help you get your financial life in order.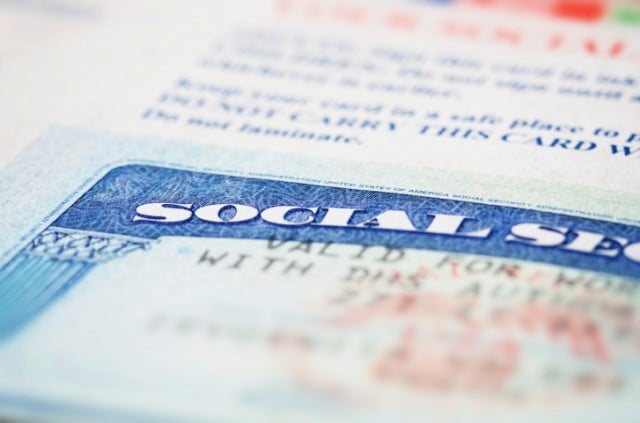 1. Get What's Yours: The Secrets to Maxing Out Your Social Security by Laurence J. Kotlikoff, Philip Moeller, and Paul Solman
Best-seller rank: No. 2 for the week of March 29, 2015
What it is: Exactly what the title says — a guide to navigating the 2,728 different rules of the Social Security system, written by an economics professor at Boston University and two financial journalists.
What the experts say: "The writing is detail heavy but clear enough for even the most intimidated reader, with a concluding cheat sheet helpfully summing up the book's suggestions. The authors' palpable fervor to help readers get back what they've paid will energize readers to claim what is rightfully theirs," said Publisher's Weekly.
What the readers say: One Goodreads reviewer said the book managed to make "a dry, intimidating subject, both lively and understandable," while another said it was not very helpful as a guide, since information was "presented in a very scattered way, making it difficult to follow."
Verdict: Probably not the most gripping read, but useful for those who are getting ready to claim Social Security benefits.
---
 2. Rich Bitch: A Simple 12-Step Plan for Getting Your Life Together … Finally by Nicole Lapin
Best-seller rank: No. 10 for the week of March 15, 2015
What it is: Blunt financial advice for women from former CNN and CNBC anchor Nicole Lapin, with a focus on why you should invest in yourself rather than stressing out about buying that morning latte.
What the experts say: "Money guru and financial journalist Nicole Lapin wrote a down to earth, readable, 12-step financial planning guide. Nicole lays out realistic money objectives without shaming the reader," wrote Kim Clark in Polished.
What the readers say: "I have no background in finance and a super limited understanding of it at all … This is the first book I've read where I left feeling like I had learned something and knew what to do when I put the book down," wrote one Goodreads reviewer.
Verdict: Best for people who need a crash course in money management and don't mind an irreverent tone.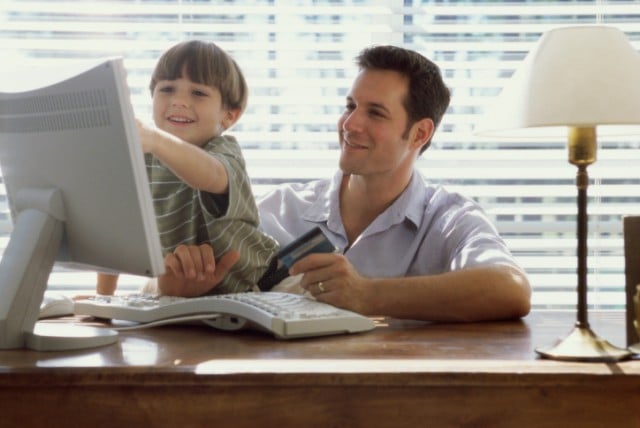 3. The Opposite of Spoiled by Ron Lieber
Best-seller rank: No. 6 for the week of February 22, 2015
What it is: A New York Times columnist offers his advice on how to talk frankly with kids about money and help them stay grounded.
What the experts say: "Mr. Lieber makes a convincing case that this tendency to avoid the topic [of money] is a missed opportunity. Children may well need more financial education today than in the past," wrote Laura Vanderkam in the Wall Street Journal.
What the readers say: "After reading Ron's book, I really did change the way I talk to my kids about money. I stopped avoiding the question of why they can order an appetizer or extra fries with me, but not when we eat with Grandpa, or why our house is bigger than some, and smaller than others, and started seeking those conversations out," one reader said.
Verdict: A must-read for well-off parents trying to raise kids who appreciate what they have.
---
4. Picture Your Prosperity: Smart Money Moves to Turn Your Vision into Reality by Ellen Rogin and Lisa Kueng
Best seller rank: No. 8 for the week of February 1, 2015
What it is: It's easier to be successful with financial planning when you have a clear vision of what you want to achieve, argue these two financial experts.
What the experts say: "[T]wo money experts encourage readers to use evocative images to help them create and stick to their long term financial goals," said U.S. News and World Report.
What readers say: "[A] refreshing, holistic approach to creating wealth using both sides of your brain — logical tactics combined with practices such as visualization, meditation and gratitude," said one Amazon reviewer.
Verdict: Good for people who are turned off by more technical financial planning books and are looking for a more personal approach to achieving their financial and life goals.
5. Money: Master the Game by Tony Robbins
Best-seller rank: No. 1 for the week of December 14, 2014
What it is: Self-help guru and infomercial star Tony Robbins shares his take on how to achieve financial freedom.
What the experts say: "There's a lot to like about the book, but I came away feeling conflicted … the book promotes a low-fee approach, yet it recommends working with companies that will outsource you to high-fee firms. This is a contradiction that is difficult to reconcile, and it seriously undermines the credibility of the text," Cullen Roche said in his review of the book for Marketwatch.
"There is always risk of overreach when people venture outside of their skill set and into other fields," said Barry Ritholtz in his review for Bloomberg. He criticizes Robbins for suggesting that readers invest in a poorly constructed portfolio that features "rookie mistakes."
What the readers say: "[T]his book gets back to the core principles of investing, understanding the difference between risk and reward, and how the rules of the game work," said one Amazon reviewer. But others felt Robbins failed to hit the mark. "The book is very long. And sadly, it is not because it is so full of financial wisdom. Although there are some nuggets of useful information found throughout the book, unfortunately, most of the pages are filled with 'filler' information," said another reader.
Verdict: Robbins' lack of financial expertise makes it hard to take his money management advice seriously.
More from Personal Finance Cheat Sheet:
Want more great content like this? Sign up here to receive the best of Cheat Sheet delivered daily. No spam; just tailored content straight to your inbox.