Are Tickets to Trump Rallies Free? Here's How Much It Costs to Attend a Trump Rally
Donald Trump has been hitting the campaign trail in support of Republican candidates ahead of November's midterm elections. Since March, the President has held raucous rallies in more than a dozen states that have drawn thousands of supporters.
For fans, these gatherings are a once-in-a-lifetime chance to see the man who has transformed American politics. Here's how much it costs to get into a Trump rally.
Trump rally tickets are free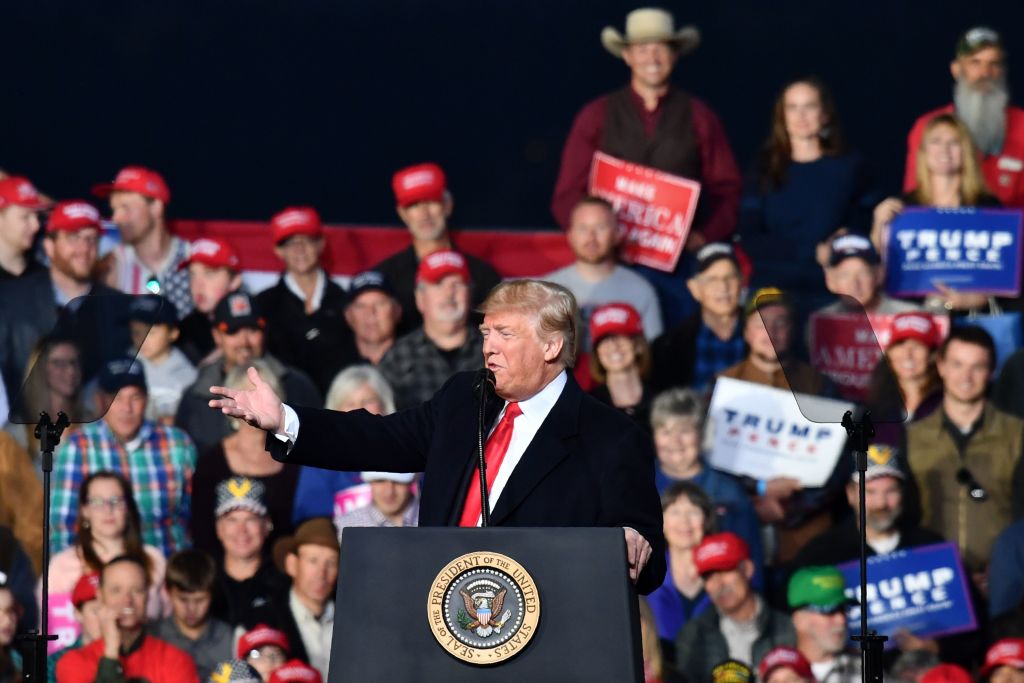 You read that right. If you're interested in attending a "Make America Great Again" rally, you won't have to pay a cent. Tickets are completely free.
However, you will need to get tickets ahead of time if you hope to attend a rally. To do that, go to the Trump campaign website, select "Rallies" from the top navigation, and choose the event you want to attend.
You'll need to provide your first and last name, email, mobile number, zip code, and state to get your tickets. You can request two tickets per phone number for each event
You might not get to see the president
Requesting tickets to a Trump rally is easy, but just having tickets doesn't guarantee entrance to the event. The Trump campaign often gives away more tickets than there are seats in the venue.
In Montana, some families told the Great Falls Tribune that they'd driven hours with the hope of seeing the president at a July 5 MAGA rally only to be turned away at the door when the arena where Trump was speaking reached capacity. The Four Seasons Arena has a capacity of 6,600. A similar thing happened at a rally in West Virginia in August.
Watch out for ticket scalpers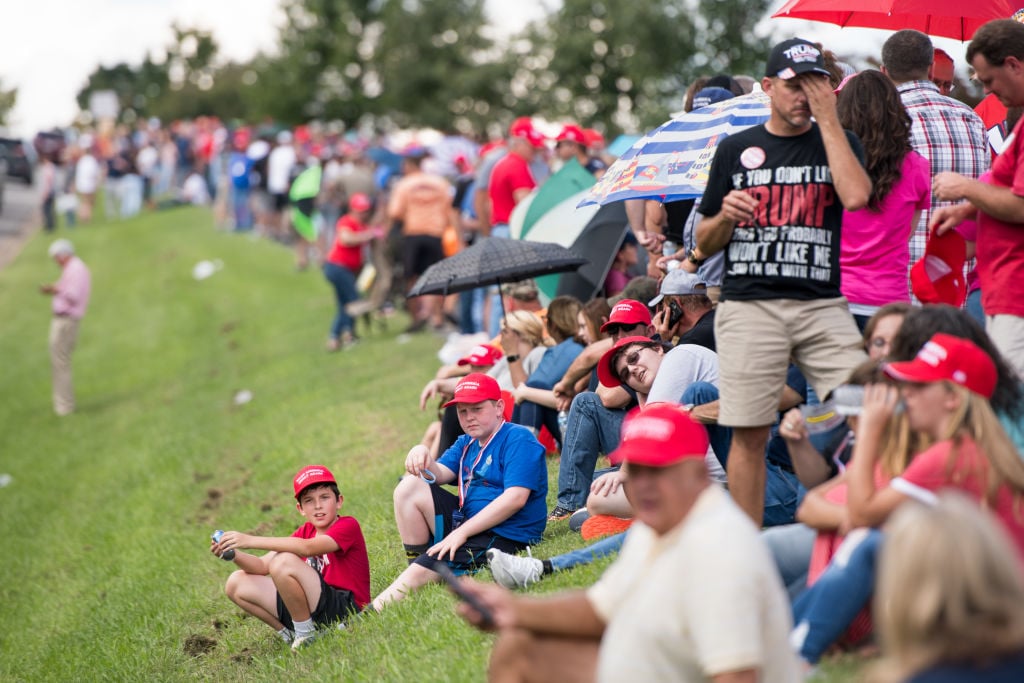 Tickets to Trump rallies are free to anyone who wants them, but that hasn't stopped enterprising ticket scalpers in some cities from trying to make a quick buck. In Duluth, the local paper warned that an ad on Craigslist was advertising tickets for $19.99.
A similar ad was offering tickets to Trump's October 19 rally in Mesa, Arizona, on Craigslist. Sellers on Houston's Craigslist were offering tickets for between $40 and $100 for an event on October 22. Buying these tickets won't guarantee you admission to the Trump rally in those cities.
Your best bet if you want to attend a MAGA rally is to get your free tickets online, and then show up early so you're at the front of the line. For the October 19 Trump rally in Arizona in support of Senate candidate Martha McSally, at least 200 people were already lined up at 9 a.m. Two women told AZCentral they'd been in line since 5 a.m. The rally was set to begin at 6:30 p.m.
The cost of attending a Trump fundraiser
Attending a rally isn't the only way to see President Trump in person. There are also private fundraising events. But to get into one of these, you'll need to open your wallet. Tickets to a reception with Trump in Syracuse in August started at $5,000, which included a picture with the President.
If you wanted to attend a Trump event in Washington D.C. held at the Trump International Hotel in September, you'd have to spend $35,000 just to get into the dinner where Trump was scheduled to speak. A photo op cost $70,000 and entrance to a closed-door roundtable with the President cost $100,000.
Trump's upcoming rally schedule  
If you're hoping to see the president in person, you may have a chance in the next few weeks. Trump has a busy rally schedule ahead of the November 6 elections.
Mesa, Arizona, on October 19
Elko, Nevada, on October 20
Houston, Texas, on October 22
Mosinee, Wisconsin, on October 24
More rallies will likely be announced in the coming weeks.