Are Tom Brady and Gisele the Ultimate Power Couple?
Tom Brady and Gisele Bundchen are one of the most famous couples in the world. Brady is a star quarterback who has been playing in the NFL for almost 20 years. Meanwhile, Bundchen is a supermodel who became famous in the 1990's and continues to be a well-known face in the fashion industry.
Because of their individual successful careers, it seems like Brady and Bundchen must be the ultimate power couple. Let's take a close look at their relationship and see just how powerful is pair really is.
How did Tom Brady and Gisele Bundchen meet?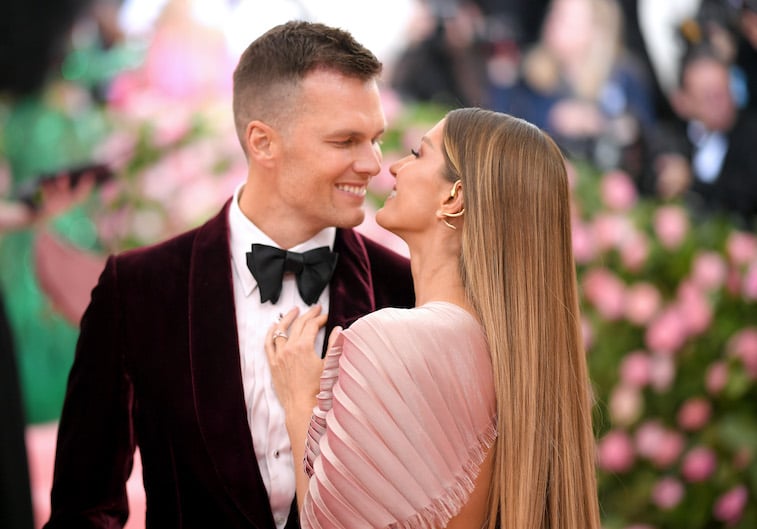 Brady and Bundchen first met in 2006. At the time, both of them had just gotten out of high-profile relationships — Brady with actress Bridget Moynahan and Bundchen with actor Leonardo DiCaprio.
A mutual friend decided to set newly-single Brady and Bundchen up together, which would prove to be an extremely smart move. Bundchen later revealed that it was love at first sight for her and Brady.
"I knew Tom was the one straightaway," Bündchen told Vogue UK in 2015. "I could see it in his eyes that he was a man with integrity who believes in the same things I do."
When did Tom Brady and Gisele Bundchen get married?
Brady and Bundchen got married three years later in 2009.
They had two wedding ceremonies. The first ceremony was an intimate one in California in February, attended by a small group of close friends and family. The second ceremony was in Costa Rica in April.
Brady and Bundchen were so popular that there were paparazzi scrambling to get pictures of their wedding in Costa Rica. The photographers ended up getting into an altercation with the bodyguards at the wedding, leading to gunshots being fired.
Fortunately, no one was hurt in the incident, though Brady and Bundchen claimed that they never heard any gunshot sounds.
Where do Tom Brady and Gisele Bundchen currently live?
Brady and Bundchen currently live outside of Boston, Massachusetts, in a mansion that they bought for $40 million. The couple also owns an apartment in the exclusive 70 Vestry building in New York City, which they got for $20 million.
However, there are reports that Brady and Bundchen are putting their Massachusetts home up for sale and are looking for a place in another suburb.
The pair has two children together: Benjamin (b. 2009) and Vivian (b. 2012). They also parent Brady's child that he had with Bridget Moynahan, Jack (b. 2007).
Are Tom Brady and Gisele Bundchen the ultimate power couple?
In order to afford these amazing homes, it's clear that Brady and Bundchen have very impressive bank accounts. Brady is worth about $180 million while Bundchen is worth about $400 million. Together, Brady and Bundchen are worth a combined $580 million.
Brady and Bundchen no doubt fit the definition of a power couple. Both of them are not only among the highest-paid people in their respective industries but also considered legendary names that will continue to be recognizable for years to come.
They have also been able to stay together for a long time despite challenges thrown their way. According to Bundchen, it all comes down to being supportive of one another.
"My father always says the quality of your life depends on the quality of your relationships," she told CBS. "And I think no matter how challenging it was, we were always being supportive of one another. And you know, that's the most important thing you can have in your life… a support system and love."
Brady once revealed that being around Bundchen has changed his outlook on life. She grew up in a different environment than he did, which challenged his worldview in a positive way.
"Gisele's life has been very nontraditional," Brady told Men's Health. "She left home when she was 14; she lived in Japan at 16 in an era with no cell phones. She lived in New York at 17 without speaking English.
In her mind, there are no boundaries. 'Why can't you do that? Why do you have to go to school? Why can't you just leave and live in a different country?' In her reality, you can."