Are Tom Holland and Robert Downey Jr. Friends?
Real life continually spills out from fictional products lately, enough where it sometimes becomes eerie and beyond coincidence. The story of Robert Downey Jr. using his wealth to create nanotechnology and AI tools to clean our oceans is just one example of how Downey and Tony Stark have seemingly merged.
Tom Holland's relationship with Downey is another side, even if most of the cast of the MCU seem friendly toward one another. Then again, it didn't necessarily have to be this way between Holland and Downey. When you have the paternal figure of the MCU competing with the new Millennial star of the franchise, things could have become tense.
Take a minute to learn how close they really are and whether Holland would consider Downey a real mentor.
The strong mentoring of Tony Stark to Peter Parker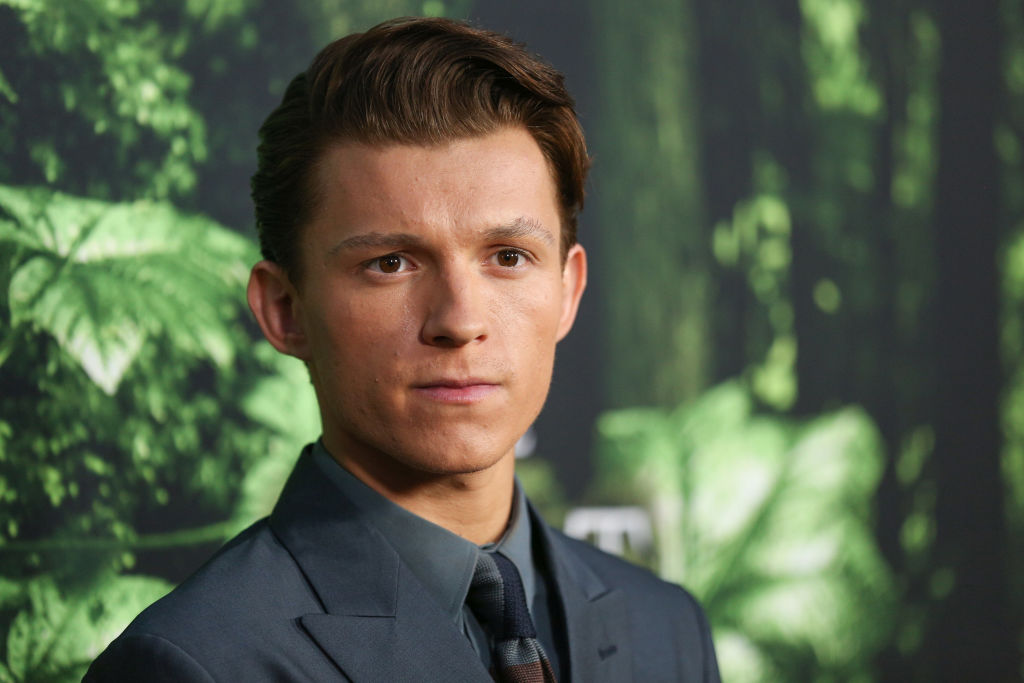 When we first saw Holland as Spider-Man in Captain America: Civil War, we saw Peter Parker align immediately with Tony Stark/Iron Man's side of the defense. Because Parker had initial conflict about which side to fight for, we see Stark become a mentor to refine his new apprentice's superhero skills.
If you saw Civil War, then you know how fast Parker and Stark bonded. This was a true stepfather-son situation that only grew closer through subsequent movies.
By the time Avengers: Endgame hit screens in April, the emotion was more than palpable when Parker loses Stark after the latter sacrificed himself to save the world. While a lot of fans can't believe Stark won't come back in some form, the loss of him in upcoming Far From Home may be tough sledding for avid viewers.
On the other side of this is the parallel world of reality and how Holland and Downey managed to get along with one another.
All evidence points to Tom Holland and Robert Downey Jr being close in real life
Numerous social media posts and other evidence exists showing Holland and Downey openly having mutual respect for one another. One of the most notable is when they exchanged Instagram comments after Downey posted a throwback pic from when Holland started in the MCU. Downey said "Love you kid", with Holland replying "The love is real boss man."
You can find other stories about how they've spent time together, as in Holland seeing Black Panther for the first time at Downey's house. No doubt Holland looked to Downey as a mentor in real life, not including latter being a form of stepdad in helping navigate superstardom.
Once Far From Home releases on July 2, the emotion on the screen will be for real. Much of this could be heightened if Downey filmed a holographic projection sequence with Stark sending a philosophical message to Parker he can use for life.
For those depressed at the reality, the two may not work together again in the MCU, there's going to be a reunion in another film taking Downey far from MCU home.
Tom Holland and Robert Downey Jr. will be in 'Dr. Dolittle' together
Next year, Downey fans can see his first post-MCU film playing Dr. Dolittle, with Holland voicing one of the animals (Jip the dog). Maybe it'll be a bit surreal for MCU fans to hear Holland voicing a dog interacting with Downey's Dolittle. Regardless, it's still a cinematic reunion, one many would hope would have some sly allusions to the MCU relationship.
Beyond The Voyage of Dr. Dolittle, the door is obviously open for Downey and Holland to star together in a later live-action film. Most fans want them to play father and son in another drama. We wouldn't mind seeing them in a comedy for a change to override the drama they faced in the MCU films.
Better yet, both acting together in indie films would at least take Downey back to his roots after taking the long detour to box office riches as Iron Man.