Are 'Twilight' Stars Robert Pattinson And Kristen Stewart Ready To Reunite Onscreen?
Fans have been waiting for Robert Pattinson and Kristen Stewart to reunite ever since the Twilight series ended in 2012. In the years since the end of the franchise, Pattinson has focused mainly on smaller projects, making it difficult for an on-screen reunion. The two have not announced a future collaboration, but that might change in the near future.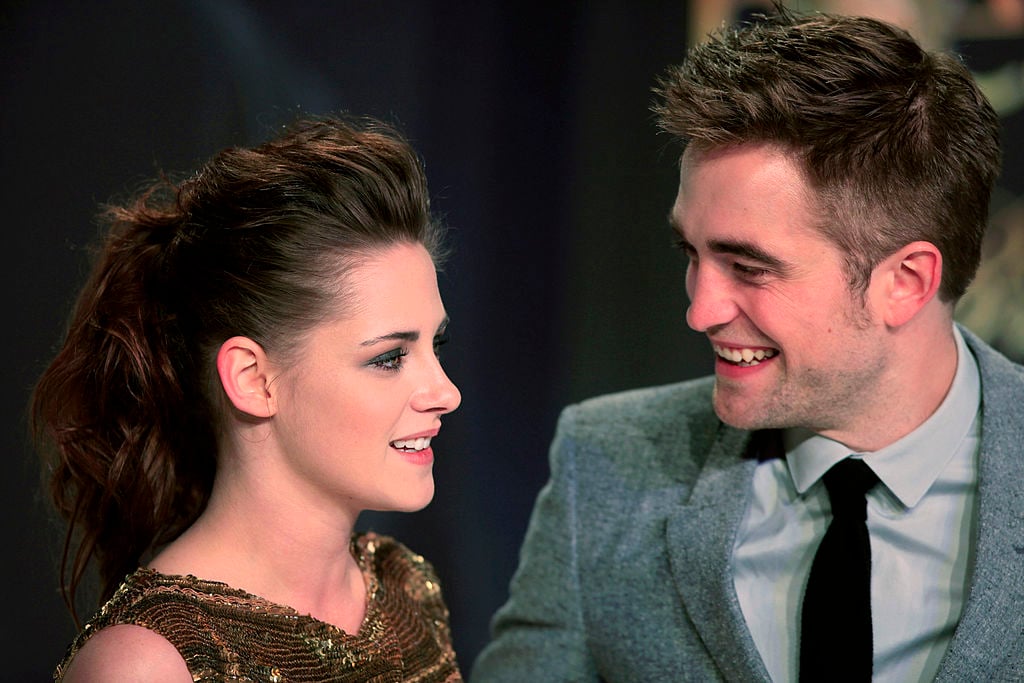 Pattinson stays out of the spotlight
Following the final Twilight movie, Pattinson has stayed away from the limelight and has focused on much smaller projects. Despite skyrocketing to fame and enjoying a massive fan following, Pattinson has stuck to the Indie scene and away from big-ticket films.
Stewart, on the other hand, has been involved in a mixture of projects over the years, ranging from small to large budgets. Even if they wanted to reunite on the big screens, Pattinson's reluctance to step back into the spotlight has made it impossible.
It is unclear why Pattinson has not done a lot of blockbusters, but the actor is not completely closed off to larger projects. According to Econo Times, the Twilight star recently admitted that he loves Christopher Nolan's work and would be open to working with the Batman director in the near future, regardless of the nature of the project.
"I've been a little wary of doing big movies for years and years, but there's just something about Chris Nolan's stuff," Robert Pattinson shared. "He seems like the only director now who can do what is essentially a very personal, independent movie that has huge scale."
What are the chances Pattinson and Stewart reunite on the big screens?
At this point, it sounds like the only chance that Pattinson and Stewart reunite is through Nolan, who apparently has a new project in the works. Pattinson recently revealed that he read a new script from Nolan and that he was very impressed with the project. We still do not know if Pattinson and Nolan are teaming up, but it could definitely provide an opportunity to reunite with Stewart.
The only catch, of course, is that Nolan would have to cast Stewart for a part as well. The good news is that the actress has been a part of some major projects since the end of Twilight and has a good shot of landing whatever she desires.
Whether she wants to star in another movie opposite Pattinson, of course, is another matter. The two have not expressed any interest in reuniting on the big screens, so it is difficult to tell if they are even open to the idea.
Fans still hope Pattinson and Stewart rekindle their romance
Apart from working together on the big screens, fans would also love to see Pattinson and Stewart rekindle their romance. Despite breaking up in 2012 amid a big cheating scandal, the romance rumors heated up this month after Stewart was spotted wearing an old t-shirt that once belonged to Robert Pattinson. There is no telling if the shirt was actually Pattinson's, but it does share a striking resemblance to one he once wore in an Instagram photo.
Since breaking up with Stewart, Pattinson has been linked to a number of different women. This includes his extended engagement to British singer FKA Twigs and his current girlfriend, Suki Waterhouse.
When it comes to his former relationships, Pattinson recently admitted that he is still on good terms with both of his exes, Stewart and Twigs, which is a promising sign for fans who want to see Pattinson and Stewart team up once again.
Inside Stewart's romances
As far as Stewart is concerned, the actress has also dated several women over the years. In 2014, Stewart went public with her romance with Alicia Cargile, who was working as a producer of visual effects at the time.
When their relationship ended in 2016, Stewart was spotted hanging out with St. Vincent on several occasions, though their romance turned out to be nothing more than a short fling.
From there, Stewart enjoyed a brief relationship with Soko before dating model Stella Maxwell. The pair started seeing each other in 2017 and split a year later. Stewart quickly moved on and started dating her stylist, Sara Dinkin, in 2018. They were last spotted together last month and are presumably still a thing, though nothing official has been confirmed.
Kristen Stewart and Robert Pattinson have not commented on the rumors surrounding their reunion.