'Are You The One?' MTV Breaks Barriers with First Sexually Fluid Cast
MTV is breaking down barriers with the new season of Are You the One? Season 8, which premieres June 26, is the first-ever dating show to feature a sexually fluid cast. That means that there are no gender limitations when it comes to these 16 singles finding their perfect match — and possibly taking home the $1 million prize.

Why MTV made the change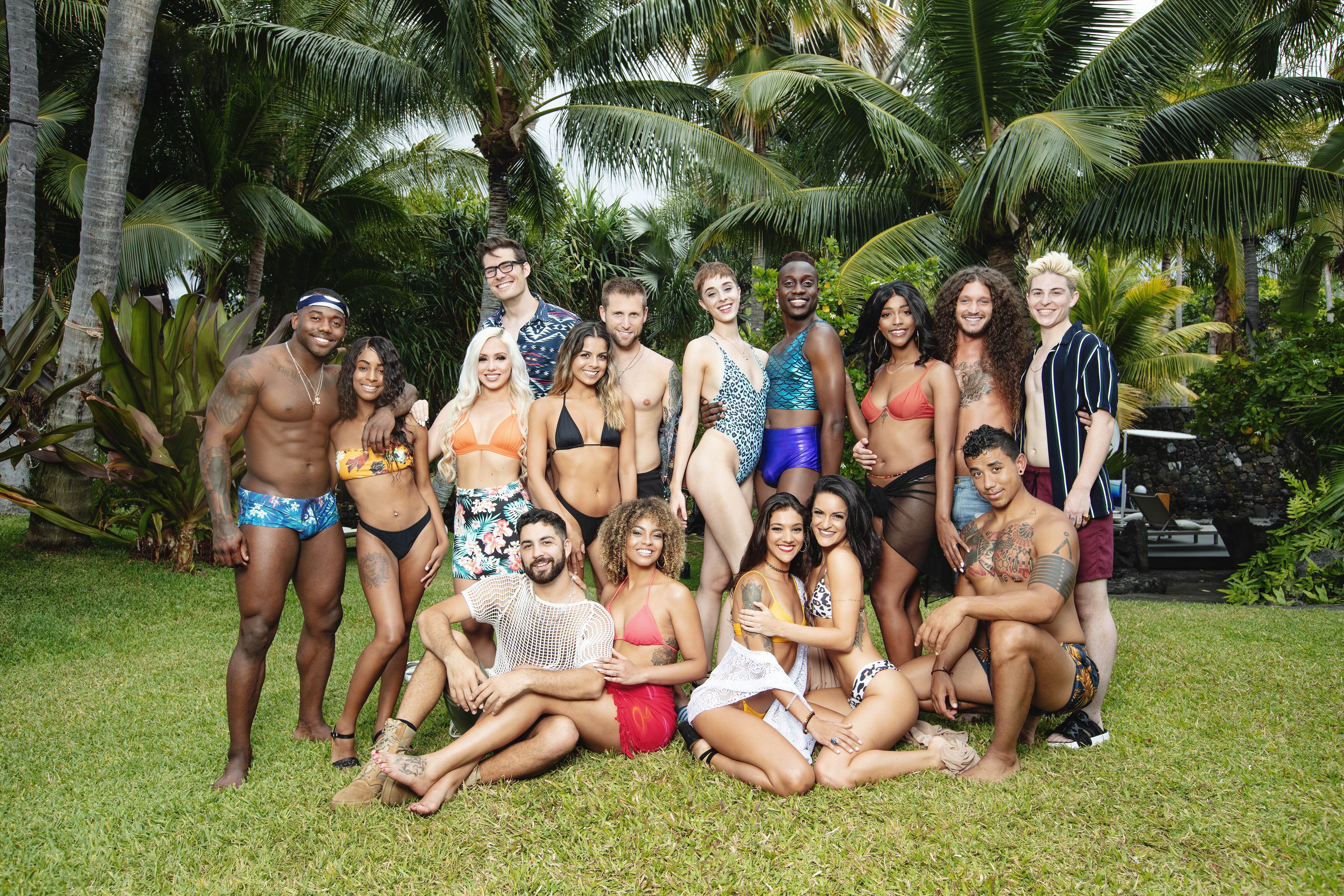 The shift to a sexually fluid cast was a natural one, showrunner Jeff Spangler explained to E! News. When casting the show, he said he was coming across more and more people who open to dating across genders.

"[W]e started having more and more young people that were describing really what seemed to me, like, 'Hey, when I'm dating a girl, this is how I am in a relationship. But when I'm dating a guy, this is how my relationship is.' That didn't just happen once or twice or three times, but started happening quite a bit with both sexes."

"What we realized is we have a generation of daters that were stripping away the labels and not wanting to be put in a box and to do it their way. That was inspiring," Spangler added.

Meet the cast 

The 20 singles who are heading to Hawaii to look for love on this season of Are You the One? might just be the most diverse in the show's history. 

Aasha Wells, 22, is from Miami Beach. She's interested in exploring her sexuality, but will her desire to try new things make it difficult for her to build a foundation for a relationship? 

Amber Martinez, 23, hails from Yonkers, New York. She's struggled with serious jealousy in past relationships, and it will be interesting to see if the green-eyed monster makes an appearance on this season of AYTO?

Basit Shittu, 25, from Brooklyn, also has a drag queen persona named Dionne Slay. They grew up in a conservative Nigerian household but once they got to college, they began to explore their sexuality and gender identity. But while Basit has a big personality, they sometimes struggle to express themselves with a partner.

Brandon Davis, 25, from Salt Lake City comes from a conservative military family. He has a blunt demeanor that can turn off potential partners, and also tends to keep his guard up. Will he be able to let the walls down and find love? 

Danny Prikazsky, 27, from San Jose is a nerd with plenty of smarts — but not when it comes to relationships. A previous engagement blew up in his face, but did he learn any lessons about how to have a successful relationship from that experience? We'll see. 

Jasmine Olson, 21, from Oxford, Mississippi, is a dominant woman who expects a lot from a relationship but doesn't always stick to her high standards. Will she find a partner who gives her what she deserves?

Jenna Brown, 25, is from Bloomington, Indiana. She's drawn to drama in her love life and craves excitement, but that can lead to jealousy later on. Will someone on AYTO? be the perfect mix of thrill and stability that she craves? 
Jonathan Monroe, 28, from Panama City Beach, Florida might look like a wild man, but he actually has a day job as a bank manager and has overcome some challenging circumstances in his childhood. He tends to rely on first impressions, but will he be able to move beyond that to find love?
Justinavery "Justin" Palm, 24, is a Navy vet who now lives in New York City. He's been on his own since age 14, and his fear of abandonment has caused problems in the past, as he often chooses to end relationships rather than risk being dumped.

Kai Wes, 26, is from Chepachet, Rhode Island. After identifying as a lesbian for many years, he came out as transmasculine nonbinary in 2016. He's also realized that he's open to romance across the gender spectrum.

Kari Snow, 23, from East Hanover, New Jersey, has a bright and bubbly personality that hides some darkness. Will her negative experiences in past relationships affect her ability to find a match on AYTO? 

Kylie Smith, 24, from Salt Lake City tends to fall in love fast, but if things don't work out, she's quick to see revenge. Will she be able to slow down and find a partner who can keep her grounded?

Max Gentile, 25, from Columbus knew from a young age that he wasn't straight, but it wasn't until he moved to L.A. as an adult that he began to experience his full sexuality. But deep down, Max is still struggling to accept who he is. 
Nour Fraij, 25, is from Kenilworth, New Jersey. She's known she was bisexual from an early age, but she married young to appease her traditional Jordanian Muslim family. Now, she's left her marriage and is looking for a new relationship where she can truly be herself. 

Paige Cole, 21, is from Allen, Texas. This small-town girl found she was able to explore her sexuality when she moved to New York, but still finds that her relationships just revolve around sex. Will she be able to develop a more lasting commitment with a partner? 

Remy Duran, 27, from New York is a club kid who doesn't hesitate to flaunt his sexuality. But is he using his over-the-top behavior as a way to put up barriers that get in the way of a lasting relationship? 

Introducing Dr. Frankie 

In addition to the 16 singles, this season of Are You the One? will also introduce Dr. Frankie, a relationship expert and clinical psychologist who specializes in working with the LGBT community. She helps the singles as they navigate drama, poor choices, and recurring patterns in relationships. Dr. Frankie also helps the cast deal with modern dating dilemmas like ghosting, benching, and stashing. She says she has nothing but admiration for the people on this season of the show.

"This cast, they can go to places emotionally that I think is pretty remarkable," she told People. "I think it's revolutionary for primetime television to have a sexually fluid cast and I'm so incredibly grateful to be a part of it … There's just more depth and complexity to each of their characters, who they are as people. You'll see that and you'll feel it. And they're fearless. They're fearless, bold and amazing."
Are You the One? premieres June 26 at 9/8c on MTV.
Check out Showbiz Cheat Sheet on Facebook!