Will Ariana Grande Ever Return To Acting?
Unless you've been living under a rock, you've likely heard the name Ariana Grande. The powerhouse singer is famed for her absolutely incredible vocal range and her penchant for high ponytails. The artist has managed to drop five albums in the last six years, each one better than the next, and all of them certified platinum. She is the most followed woman on Instagram and is currently in the middle of her third world tour. With all of Grande's success in the music industry, it's easy to forget that she got her start as an actor. But will the 26-year old ever return to acting?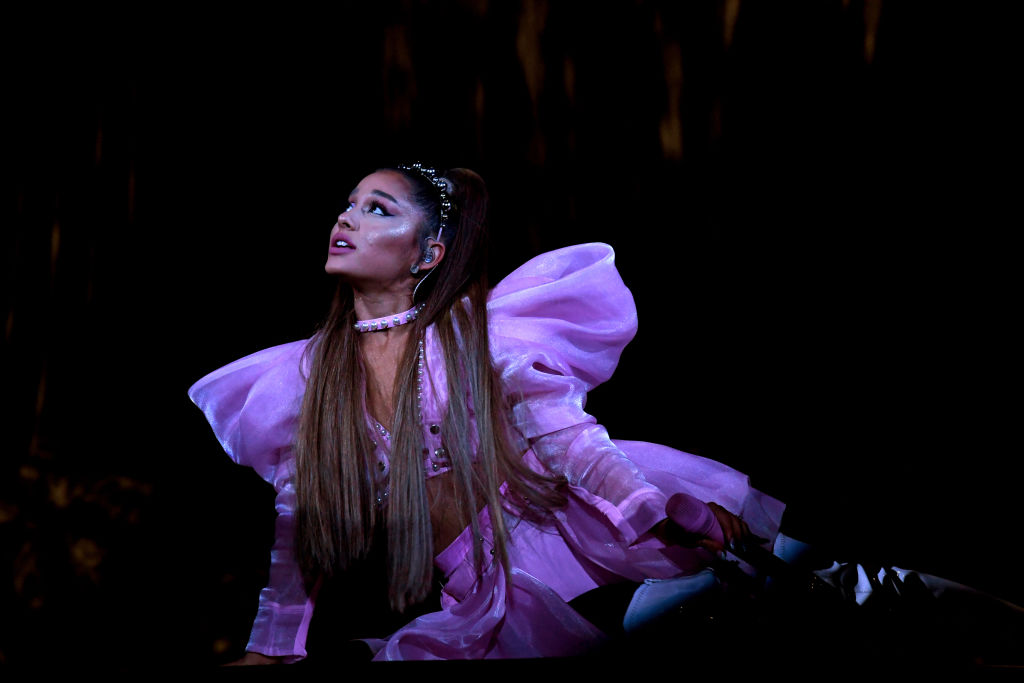 Victorious and Sam & Cat
Before she was a GRAMMY Award winner, Grande's fans knew her as Cat Valentine, the sweet, yet goofy, redhead on Nickelodeon's hit show, Victorious, and then later on the short-lived spin-off Sam & Cat. Fans actually have Victorious to thank for giving Grande her signature high ponytail look. Because her hair was constantly dyed red for her character, the "Thank U, Next" singer had severe hair damage and began wearing her hair in a ponytail to mask it. What started as a necessity became her preferred hairstyle choice and now seeing Grande without a ponytail is a rare occurrence.
From acting to music
But despite Grande playing the part of Cat beautifully, she admits that she never set out to be an actress. In fact, she only took on the role of Cat to propel her singing career forward. "I never really saw myself as an actress, but when I started talking about wanting to make R&B music at 14, they were like, 'What the fu*k would you sing about? This is never going to work. You should audition for some TV shows and build yourself a platform and get yourself out there because you're funny and cute and you should do that until you're old enough to make the music you want to make.' So I did that. I booked that TV show, and then I was like, OK, now can I make music?" the "Break Up With Your Girlfriend, I'm Bored" singer said in a recent interview with Vogue.
YouTube concerts
It seems that the music executives were completely right in this instance. Once Grande had secured a role on Victorious, she began posting videos of herself singing covers to classic songs. Because the singer was on a show with a massive fan base, her videos began to receive loads of attention. One video, in particular, was her cover of the hit song "Emotions" by one of her musical inspirations, Mariah Carey. Very shortly thereafter, Grande's music career launched and has been moving at a breakneck pace ever since.
Revealing secrets to Vogue
But just because Grande never saw herself as an actor, doesn't mean the 26-year-old doesn't enjoy the craft. Many have mistakenly reported that the singer will never return to acting, but Grande has always been one to subvert expectations. What is more probable is that the "Side To Side" singer is waiting for the right role to return to acting. In her Vogue interview, she alluded that there's a big acting job that she's hoping to land. Not wanting to jinx it, she refused to give more details, but it's clear that acting is still very much on her radar. We can't wait to see what's in store for this multi-talented artist.