Ariana Grande Apologizes to Fans on Tour; "I'm so Sorry."
She might be a superstar who tours the world, a GRAMMY Award-winner, and the most followed woman on the globe, but Ariana Grande is still only human. Despite her immense talent and worldwide success, the singer still experiences high highs and low lows just like any other person. Recently, Grande opened up about some of the emotions she was experiencing whilst on tour.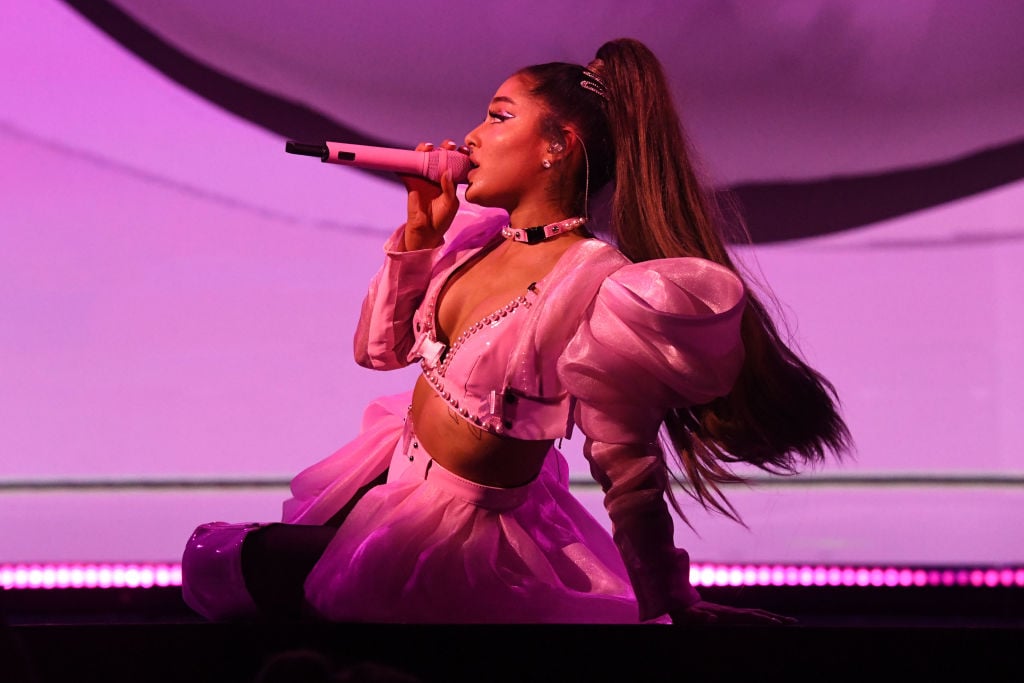 The Sweetener tour
When you watch Grande perform, it's so easy to forget everything that she's been through in the past few years. Though small in stature, on stage, the 26-year-old is a force to be reckoned with. As a singer, there are few who can match her vocal skills and as a performer, she is truly gifted. Grande is currently on her second world tour, performing songs off her newest albums Sweetener and thank u, next and fans are positively captivated by her. Unfortunately, due to some mental health issues, Grande recently had to cancel some meet and greets prior to her concert in Germany a few days ago.
Grande gets candid about mental health
Prior to her performance, Grande sent out a heartfelt email to her fans. "Hi, my loves. Time for some honesty. My anxiety and depression have been at an all-time high lately. I have been giving you all I've got and trying to push through as hard as I can and mask it. Today has been an extra rough one. After a handful of panic attacks, I feel like the wisest decision would be to not do soundcheck party or m&g today and preserve my energy for the show," Grande confessed to those who'd purchased tickets for her tour.
Apologizing to her fans
Grande then went on to further explain her reasoning behind this decision. Though she admitted how much she enjoys getting to know fans on tour, she also knew that the best decision was for her to focus on the performance. "I don't want to rush through our time together or seem shaky. I like spending actual time with you and I won't be able to be present or give you the best of me today. Anybody that had m&g or soundcheck today will, of course, be fully reimbursed for this decision. I love you. I'm so sorry. I promise I will absolutely give you the best show I can," the "NASA" singer promised.
Grande's songs represent her personal struggles
This is far from the first time Grande has been candid about her struggles with mental health. In a recent interview with Vogue, the songwriter confessed that her decision to go on tour was actually fueled by her anxiety and depression. "I was researching healing and PTSD and talking to therapists, and everyone was like, 'You need a routine, a schedule'. Of course, because I'm an extremist, I'm like, 'OK, I'll go on tour!' But it's hard to sing songs that are about wounds that are so fresh. It's fun, it's pop music, and I'm not trying to make it sound like anything that it's not, but these songs to me really do represent some heavy shit," Grande shared.
Well wishes
We can only imagine the immense courage it takes for Grande to be so open about some of the things she's dealing with mentally. We're sure that her fans understand her need to prioritize her mental health. We're sending her well-wishes and good vibes as she continues on the international leg of her highly-successful tour.