Ariana Grande Says This Is "The Best Thing That Ever Happened To Me"
At just 26, Ariana Grande has an absolutely incredible career. The singer has an extraordinarily loyal fan base (160 million on Instagram to be exact), is currently on her third world tour for her album, Sweetener, and is a GRAMMY Award-winning artist. With all her accomplishments and accolades, there's much she has to feel proud about. But, Grande recently revealed what the best thing that ever happened to her is, and it's completely unexpected.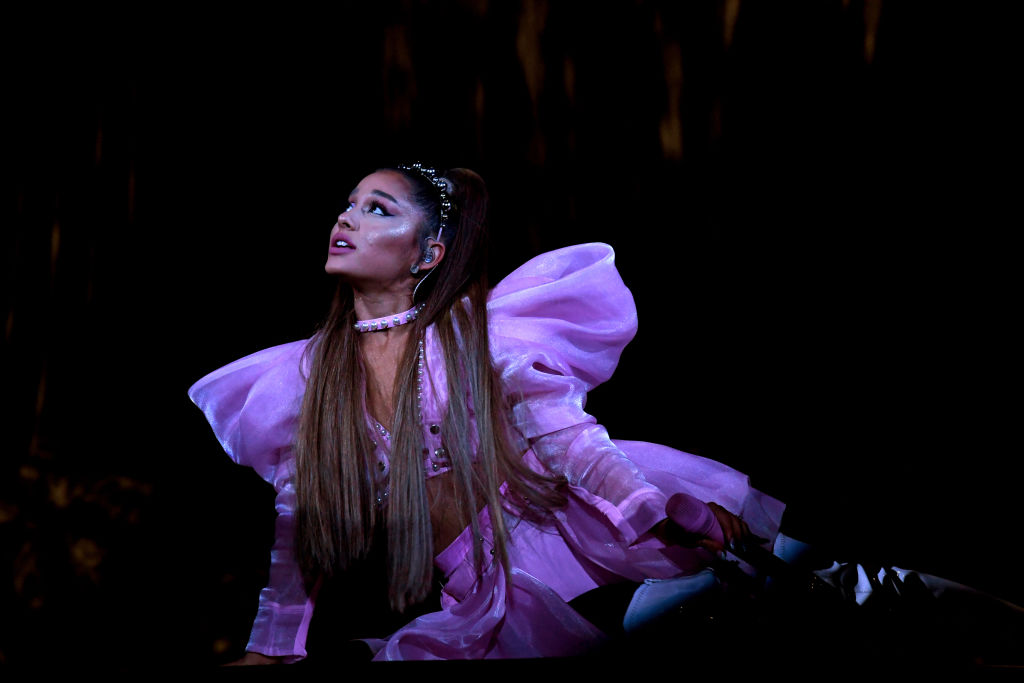 Ariana Grande X Givenchy
Being the most followed woman on Instagram certainly means that Grande has a lion share of experience being a trendsetter. Fans look to her to set the trends with beauty and fashion. Grande's fame, talent, and unique personal style recently secured a partnership with the fashion powerhouse that is Givenchy. "Honored to be your girl and wear these looooks Givenchy. Happy campaign reveal day. Can't wait for everybody to see all of the photos," the "thank u, next" singer said of the new partnership on her Instagram page.
High ponytails and thigh highs
But Grande's ability to attract fans with her unique sense of style is certainly nothing new for the 26-year-old. The media has been obsessed with her high ponytails, outlandishly colorful outfits, thigh-high boots, and overall style since her tenure on Nickelodeon. As time passed, Grande has consistently elevated her style, but still receives criticisms from people who don't understand what she's trying to accomplish. However, Grande admits that she likes dressing in a way that is over the top that her fans can emulate. In fact, it's one of the highlights of her career.
"I'm a character"
"I like having my funny character that I play, that feels like this exaggerated version of myself. It protects me. But also I love disrupting it for the sake of my fans and making clear that I'm a person—because that's something I enjoy fighting for. I can't help disrupt it. I'm incredibly impulsive and passionate and emotional and just reckless. The music is very personal and very real, but yes, if you can be me for Halloween, if drag queens can dress up as me, then I'm a character. Go to your local drag bar, and you'll see it. That's, like, the best thing that's ever happened to me. It's better than winning a Grammy," the "Break Free" singer confessed in a recent interview with Vogue.
You Need To Calm Down
And there are plenty of people who use Grande as a basis for their characters or costumes. From children at Halloween to actors, to drag queens and other performers. Most recently, a drag queen impersonated Grande in Taylor Swift's latest music video for "You Need To Calm Down." Grande loved the nod and took to Instagram to show her support and appreciation. "Thank you for having me in your video I was amazing Taylor Swift," Grande said jokingly. "JK @tatiannagram you f*cking killed it, beauty. Love you & am honored," the 26-year old wrote.
What's next
Citing fans' ability to dress up like her as the best thing that's ever happened to her is another way that Grande continuously shows that she's all about her fans. She truly has an unparalleled relationship with them and it (along with her immense talent) continues to propel her career forward. We can't wait to see what's next for the songstress.