Ariana Grande Credits Her Fans For Saving Her Life In A Heartfelt Post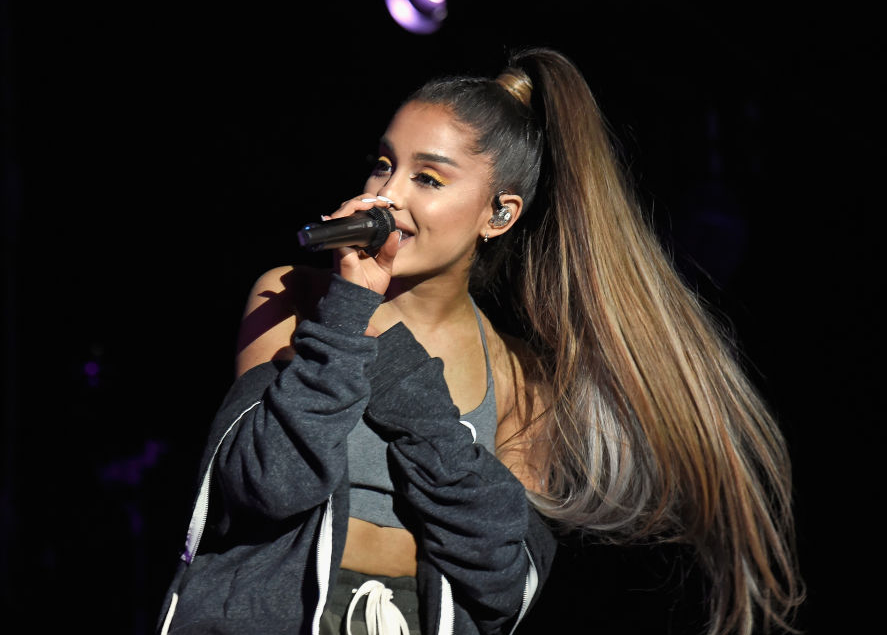 Ariana Grande is known for sharing her feelings on social media.
Recently, the singer took to Instagram to share a heartfelt message with her fans and thank them for all of their support over the past few months.
With only two weeks until the Sweetener Tour gets underway, Ariana Grande wants her fans to know just how much they mean to her.
She's so grateful for past experiences
Over the past few months, Ariana Grande has experienced many different highs and lows in her life.
In just five months, Grande has experienced losing someone near and dear to her heart, calling off an engagement, dropping amazing hit singles, and reaching the top spots on the music charts week after week.
Due to all of these factors, Ariana Grande wanted to take some time to share exactly what she's been feeling lately.
In a lengthy Instagram post, the singer goes into detail about some of the things she's been feeling and show the world how grateful she is for her past experiences.
"i just want to say how grateful i am for my life, for the people in it, for the ups and challenges, for the laughter and the pain, for this music and for the lifelong friendships i've made thru making it (that includes my friendship with y'all)," Grande wrote.
The fans saved her life
As she continued her post, Ariana Grande explained how she couldn't believe she was going back on tour after all she's been through.
With the death of her ex-boyfriend, Mac Miller, in September, her split from Pete Davidson in October and many other things, Ariana Grande has experienced a tremendous amount of heartbreak in the span of only a month.
Ariana Grande continued by writing,"maaaaaaaan… i cant really fathom all that has happened over the past few years. i don't even really know where i'm going with this post but i'm just grateful to be here still. and excited to see you. i'm prolly gonna cry a lot."
The singer then revealed that just a few months ago, she wasn't ready to go back on tour.
This will be the first time Ariana Grande is going back on the road after canceling the remainder of her Dangerous Woman Tour due to the Manchester bombing back in 2017.
"i told my team i wasn't even in an okay enough place to tour or work at all and my friends, you guys and this music really saved my life and turned everything around," Ariana explained. "i'm still healing but i feel a lot lighter as of late and i think this is really going to be such a beautiful time. thank god we are doing this. i can't imagine what else i'd do and i want you to know how thankful i am."
Though Ariana Grande is still healing from the aftermath of the Manchester bombing, she feels as though her fans are counting on her to get back on stage.
Grande has said to have a lot planned for her Sweetener Tour that is set to kick off March 18.
The singer has always mentioned how much each and everyone one of her fans means to her and credits them for giving her the strength to perform live again.
She concluded the post by writing, "i'm gonna go focus on finishing this show for y'all and put my phone away for a little (how much u wanna bet i don't last a day) so i don't ruin all the surprises. thank you. for everything. i am so deeply and eternally grateful. life is wild. but your love and this music make it feel so sweet. love u."