You May Be Surprised Who Ariana Grande Is Endorsing In the 2020 Presidential Race
Singer-songwriter Ariana Grande is famous for her music, her acting, and even her relationships. But she's not all that well known for taking a political stance. Now, that's changing. Here's the potential 2020 candidate she's supporting.
Ariana Grande isn't afraid to get political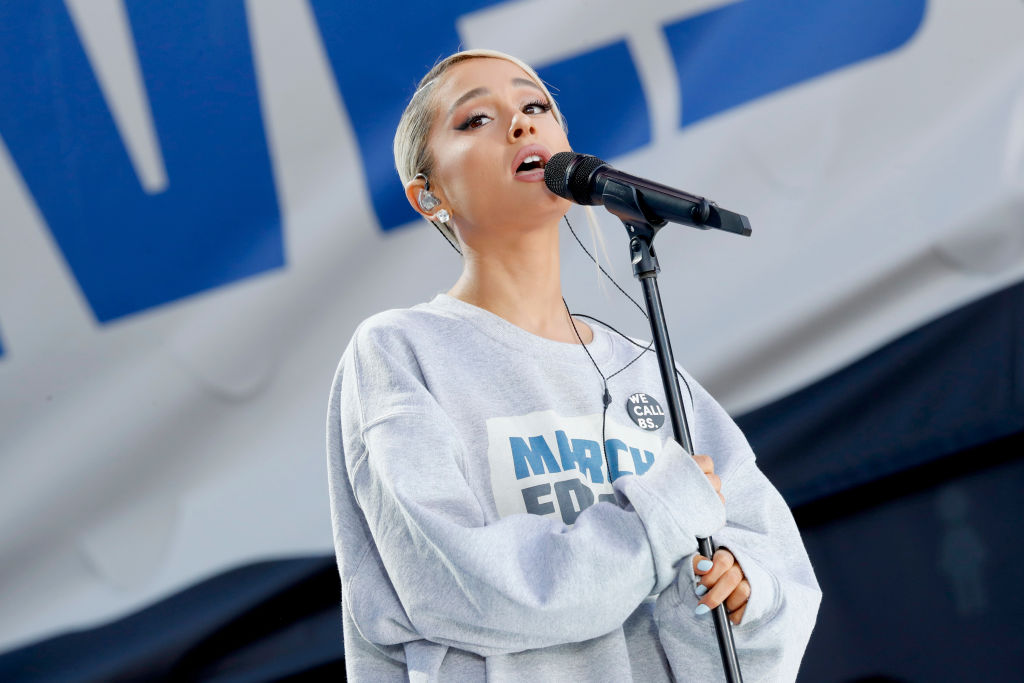 No, Grande isn't exactly what you'd call a political celebrity. Like many young singers and actresses, she is primarily focused on her art. However, sometimes, these things can't be avoided. And fortunately for her fans, she's known for taking a stance when it matters.
On May 22, 2017, Grande was performing in Manchester, England. There was a suicide bombing attack that killed more than 20 people, and Grande was, naturally, devastated. She then held a benefit concert just weeks later. And she has continued to support the fight against gun violence ever since, attending the D.C. March For Our Lives in 2018.
Her Atlanta concert brought a few guests
Flash-forward to late 2019, and Grande is as busy as ever. She is on the final leg of her Sweetener Tour, though she's been dealing with some health issues. After canceling a concert in Kentucky, she decided to perform her next show in Atlanta, Georgia. However, she brought in some help.
Two of Grande's castmates from the Nickelodeon series Victorious, Matt Bennett and Liz Gillies, were in attendance at the show. Bennett performed a song that he sang to Grande's character on the series, and Gillies and Grande teamed up to perform a duet they sang in an episode. Grande closed the show with "Thank U, Next," and paid tribute to the video (which Bennett and Gillies were also featured in).
Grande announces her support for this presidential candidate
In addition to her former co-stars, Grande had another famous guest in attendance at her Atlanta performance. Senator Bernie Sanders, who is among the many Democratic candidates vying for the nomination for the 2020 Presidential Race, was there, and the two took a photo together.
On a set of photos of the two, Grande wrote, "MY GUY. Thank you Senator Sanders for coming to my show, making my whole night and for all that you stand for!" She added, "I will never smile this hard again."
Bernie Sanders said this about their meetup
Sanders also shared the photos of himself with Grande, including one where they are hugging. He wrote, "I want to thank Ariana Grande for not only being a wonderful entertainer, but also for being such an outstanding advocate for social justice. We must all be prepared – like Ariana has shown – to fight for everyone who is struggling. It was great to meet her in Atlanta last night."
Fans may be surprised to see Grande showing her support for a specific candidate this early. However, Sanders has done a fairly good job of rallying the young vote. And Grande does not appear to be expressly endorsing him just yet.
The cause Grande supported at her concert
Grande didn't stop at meeting a presidential candidate. She has also partnered with HeadCount, a nonpartisan organization that promotes voter registration, for her #ThankUNextGen campaign. At each of her U.S. concerts, there is a booth set up to easily help her young fans register to vote. Talk about being politically minded!