Ariana Grande Is Hardly Making Any Money From '7 Rings'
Ariana Grande might have made some big bucks from her hit songs over the years, but there is one that Grande is hardly profited from.
The singer's "7 Rings" single become a fan favorite over night and is still topping the charts since its release.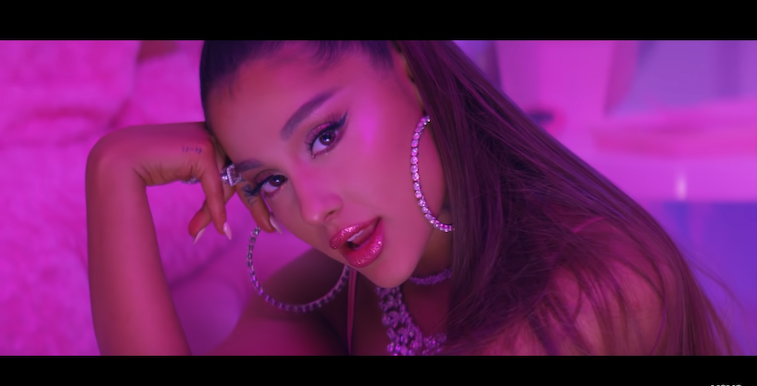 Though many thought Ariana Grande would be profiting big time from her hit single, one song, which "7 Rings" sampled, and its creators are actually the ones getting a hefty paycheck.
Most of the money goes to Rodgers and Hammerstein
When Ariana Grande released her song "7 Rings" back in January, it instantly became a hit and fans everywhere couldn't get enough of it.
The song talks about the joys money can buy and though Grande might have looked to be profiting substantially from it, a majority of the money "7 Rings" is racking in is not going to the singer.
Due to "7 Rings" altering the original lyrics of "My Favorite Things" from the film The Sound Of Music, Grande and her team agreed that most of the money earned from "7 Rings" would go directly to Rodgers and Hammerstein, the composing team who created the film, as well as its music.
In the song, Grande altered the lyrics "raindrops on roses and whiskers on kittens" to "Breakfast at Tiffany's and bottles of bubbles," and even used a sample of the original music.
Before the song was released, Grande and her team were required to gain approval from the music company Concord, owners of the Rodgers & Hammerstein catalog.
Even though they were able to get the approval to re-word the original lyrics, Grande's team at Republic Records made a deal that Concord would take 90 percent of the profits while the singer only received 10 percent.
"['7 Rings'] wouldn't exist in its current form were it not for 'My Favorite Things,'" Concord chief publishing executive Jake Wisely told the New York Times.
We're pretty sure Ariana Grande will not suffer from the lack of profit when it comes to "7 Rings" and will most likely see a very large check once her Sweetener Tour concludes.
Who are Rodgers and Hammerstein?
For those who are not familiar with Richard Rodgers and Oscar Hammerstein II, they were musical composers who found success when it came to writing show tunes for musical theatre.
In the 1940s and 1950s, Rodgers and Hammerstein rose to fame by composing stage productions such as, Oklahoma!, Carousel, South Pacific, The Sound of Music, The King and I, Cinderella, and many others.
This is not the first time Rodgers & Hammerstein gave an okay to use their material for commercial use.
Back in 1979, the Rodgers & Hammerstein organization gave the hair company, Clairol, permission to rework a version of South Pacific's "I'm Gonna Wash That Man Right Outa My Hair," to "I'm gonna wash that gray right outta my hair."
Though the musical duo is no longer living, their organization still wants to make sure they receive rightful compensation for any of their material used.
So for how ever long "7 Rings" finds itself topping chart after chart, Rodgers and Hammerstein will continue to profit substantially.