Ariana Grande Is Saying 'Thank U, Next' To Her Dating Life: The Singer Is Staying Single For The Rest of The Year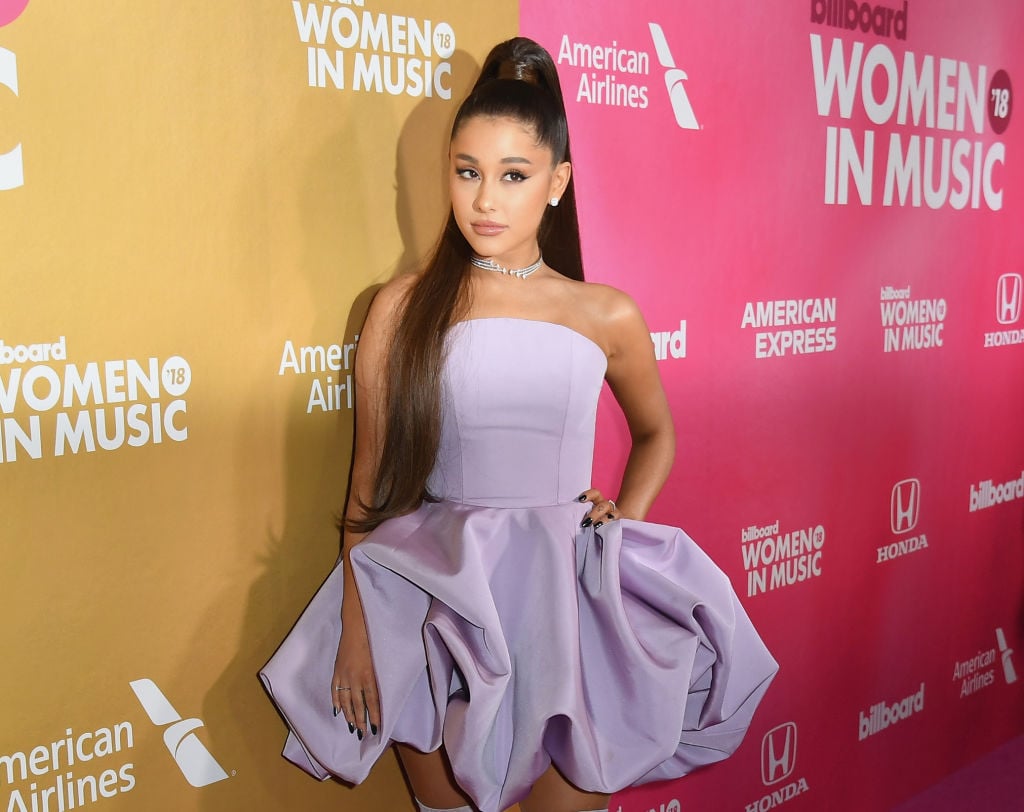 New year, new Ariana Grande.
The singer spent a majority of 2018 dealing with tremendous heartbreak, most of which was due to relationships.
Now, Ariana Grande is moving forward and plans on spending 2019 focusing on herself and giving up the dating scene for the time being.
The singer is not dating in 2019
Ariana Grande has given up on dating.
The singer took to Twitter on New Year's Day to reveal that she will not be dating at all in the new year and possibly the rest of her life.
After a fan shared a screenshot of an article asking, "Who's Ariana Dating Now" the singer answered, "Spoiler for the rest of this year/probably my life: it's no one. please refer back to this tweet for future questions."
https://twitter.com/ArianaGrande/status/1080184003397857283?ref_src=twsrc%5Etfw%7Ctwcamp%5Etweetembed%7Ctwterm%5E1080184003397857283&ref_url=https%3A%2F%2Fwww.yahoo.com%2Fentertainment%2Fariana-grande-says-she-not-081354352.html
The same day Ariana Grande declared her stance on dating, she was then spotted walking the streets of New York City with ex-boyfriend Ricky Alvarez.
Ariana Grande has previously shut down rumors of her and Alvarez dating again stating the two were "just friends" and were not romantic in any way.
After such a hard year for Grande, it could be understood that the singer wants to surround herself with people she is comfortable with even if one of those individuals is an ex-boyfriend.
2018 was the best and worst for Ariana Grande
Musically, Ariana Grande had one of the most rewarding years. With the release of her fourth studio album Sweetener and her hit singles reaching No. 1 on the Billboard charts, the singer has had a year to remember.
Along with great success came tremendous heartbreak. Not only did Ariana Grande have a hard year due to the Manchester bombing that took place in May, but the singer also had a year of heartbreak due to boyfriends.
In September 2018, Ariana Grande lost her ex-boyfriend Mac Miller to a fatal drug overdose. The singer has openly expressed her heartbreak and has since shared sweet memories of Miller on her social media platforms.
In October 2018, Grande called it quits from SNL cast member Pete Davidson after the two dated for a few months and eventually got engaged.
Since their breakup, Davidson has received a tremendous amount of hate comments and recently shared an alarming post on Instagram that insinuated him wanting to end his life.
Ariana Grande immediately tried her best to get in contact with Pete Davidson after seeing the post but was unsuccessful. Davidson even blocked her on Instagram and eventually left social media.
In November, Ariana Grande released the break-up anthem of the year 'Thank U, Next', which showcased how grateful she was for every one of her ex's and revealed that it was time for her to start a new relationship, with herself.
She has a lot to look forward to in the New Year
Now that 2018 is official over, Ariana Grande can have a fresh start!
The singer is continuing to surround herself with friends and family and is currently preparing to go on tour beginning in March.
Grande will tour all of North America as well as Europe all while remaining single.
Maybe Ariana Grande will have a change of heart about staying single, but as long as she is happy then so are we!