Ariana Grande Reacts to Tying Chart Record Last Held by The Beatles
Ariana Grande might have had a roller coaster of a year in 2018, but her 2019 is looking pretty amazing. In fact, Grande is killing it, even tying a record last held by the Beatles. Not too shabby.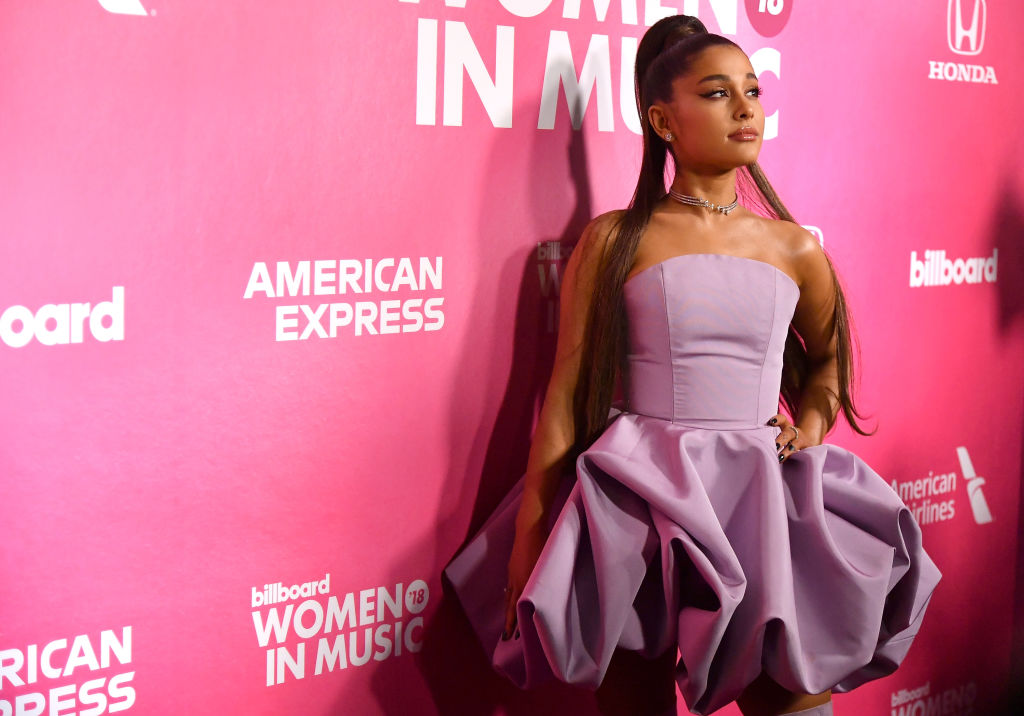 Ariana Grande's Chart Success
Grande's album Thank U, Next is shattering records, with 11 of her songs landing on the Top 40 of the February 23-dated Billboard Hot 100 chart. That's impressive enough on its own, but the first three spots on the list are Grande's tunes, as Billboard reported that this is the fourth week that "7 Rings" topped the charts. "Break Up With Your Girlfriend, I'm Bored" and "Thank U, Next" are in the second and third spots.
This is significant as this feat of scoring the top three positions on the chart at the same time has only happened once before — by The Beatles.
Billboard Charts tweeted: "@ArianaGrande lands 11 songs in the top 40 of the #Hot100 this week, breaking the record for most simultaneously top 40 entries among women. Only @Drake and @PostMalone have landed at least 11 tracks in the top 40 at once."
Grande's reaction isn't typical
Ariana Grande was floored by the news, tweeting "wait what" in response to the Billboard tweet: "Congrats, @ArianaGrande! She claims Nos. 1, 2 & 3 on the Billboard #Hot100, becoming the first act to achieve the feat since The Beatles in 1964."
The singer was a bit in shock and had a laugh at first, as she tweeted to fans: "i laughed when i saw this bc i thought y'all edited it. thank u from the bottom of my heart. for so many reasons. first time since the beatles huh. that's wild. i thought this was a joke when i saw it i'm not kidding. i love u. so much. always have n will. thank u for everything."
She added: "i cant believe this is real fr. thanks for making history w ya girl today. and for making me feel loved. bye crying."
Grande says 'I'll take a break after this'
Grande sat down with James Corden on The Late Late Show to discuss her chart success and seemed to believe, perhaps, that people might have heard enough from her. Nothing could be further from the truth, but she told the late night host: "I'll take a break after this. I'll go away for a little, I promise."
Corden assured her, "No, we don't want you to," to which Grande replied, "I do! I'm tired of my voice."
When asked about the chart success, the singer told Corden: "It's really wild. My mom and I were driving around listening to The Beatles all day and I was like, 'This is crazy.' I was like, 'I'm so sorry, this is so weird.'"
Ariana Grande surprises TNT Boys
In the cutest moment ever, Grande surprised the young boyband TNT Boys on Corden's show, and their reactions were the sweetest. The boys sang the Dreamgirls classic "And I Am Telling You I'm Not Going," with Grande coming on stage to join them midway through the song.