Ariana Grande Remembers Mac Miller On His 27th Birthday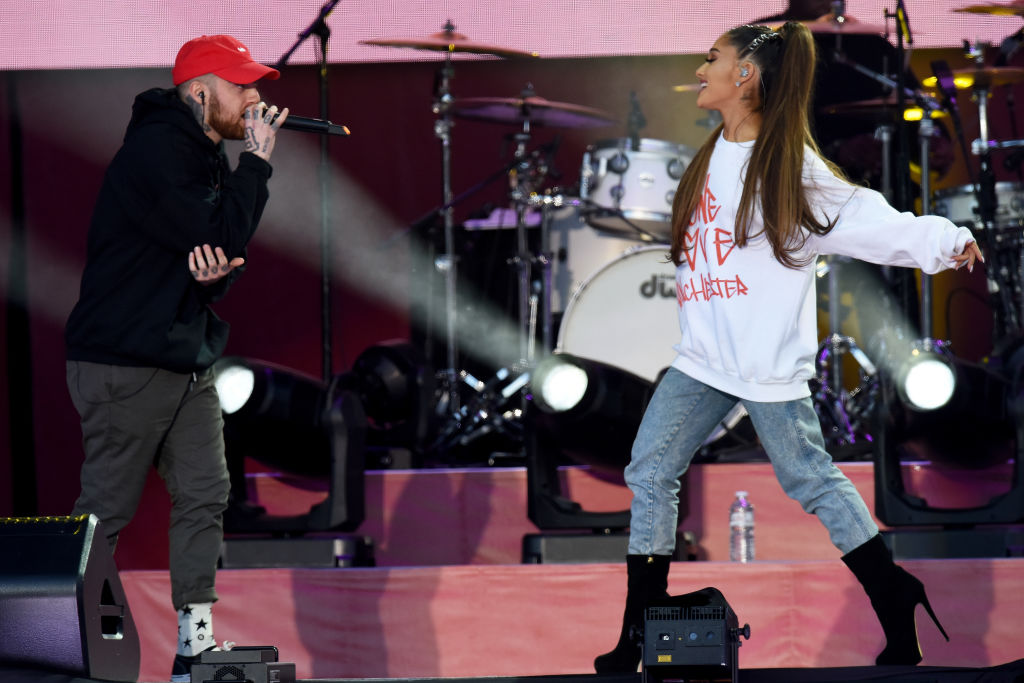 Ariana Grande will always have a special place in her heart for Mac Miller.
The singer took to Instagram on January 19, to commemorate what would have been ex-boyfriend Mac Miller's 27th birthday.
Ariana Grande misses Mac Miller every day
As many of us know, Ariana Grande had it pretty tough in 2018.
From releasing her fourth studio album and various singles to getting engaged and eventually calling it quits from Pete Davidson, Grande has gone through a whirlwind of emotions this past year.
However, the hardest part of 2018 for the singer was having to say goodbye to ex-boyfriend Mac Miller.
The rapper, whose real name was Malcolm James McCormick, died of a drug overdose on September 7.
Since then, Ariana Grande has shared memories of her time with Mac Miller on social media to show fans that he is always on her mind.
Just yesterday, the singer posted two never-before-seen photos of her and Mac Miller to her Instagram story.
The photos did not have any captions but fans knew that Ariana Grande wanted to show that she was thinking about Mac Miller. Especially on what would have been his 27th birthday.
Fans understand what Ariana Grande must be going through right now and have been showering the singer with an abundance of love during this difficult time.
Other artists are mourning Miller
Ariana Grande isn't the only one showing her love for Mac Miller on his birthday.
Many other musical artists took to Instagram to pay tribute to the rapper. Artists include Chevy Woods, Thundercat, Wifisfuneral, Kehlani, and Anderson Paak (who was very close friends with Mac Miller).
Paak shared a photo of him and Miller with the caption, "The greatest honor to know you."
https://www.instagram.com/p/Bs3JGKBH7m7/
Ariana Grande and Mac Miller dated for two years
Ariana Grande and Mac Miller initially met in 2014, when they worked on Grande's song "The Way" together.
Grande admitted that she didn't have strong feelings towards Miller in the beginning and after being friends for a while, the two eventually got closer over time.
Ariana Grande and Mac Miller began dating in August 2016 and were each other's muses for their music over the years.
Fans loved the singer and rapper's adorable relationship and could tell these two were smitten with each other.
In May 2018, Grande and Miller decided to end their two-year relationship.
It was revealed that Mac Miller's drug struggle affected his relationship with Grande, which led to their breakup.
Soon after calling it quits, Ariana Grande began dating SNL comedian Pete Davidson and they were later engaged.
Though Ariana Grande and Mac Miller were broken up, news of his death took a huge toll on the singer.
One week after Mac Miller's passing, Ariana Grande posted a video of Miller with a touching caption, ""i adored you from the day i met you when i was nineteen and i always will," she wrote. "i can't believe you aren't here anymore. i really can't wrap my head around it. we talked about this. so many times. i'm so mad, i'm so sad i don't know what to do. you were my dearest friend. for so long. above anything else. i'm so sorry i couldn't fix or take your pain away. i really wanted to. the kindest, sweetest soul with demons he never deserved. i hope you're okay now. rest."
Though Mac Miller is gone, his memory will continue to live on forever, Ariana Grande and other musical artists will make sure of that!