Ariana Grande Shares Bloopers and Deleted Scenes from 'Thank U, Next' Video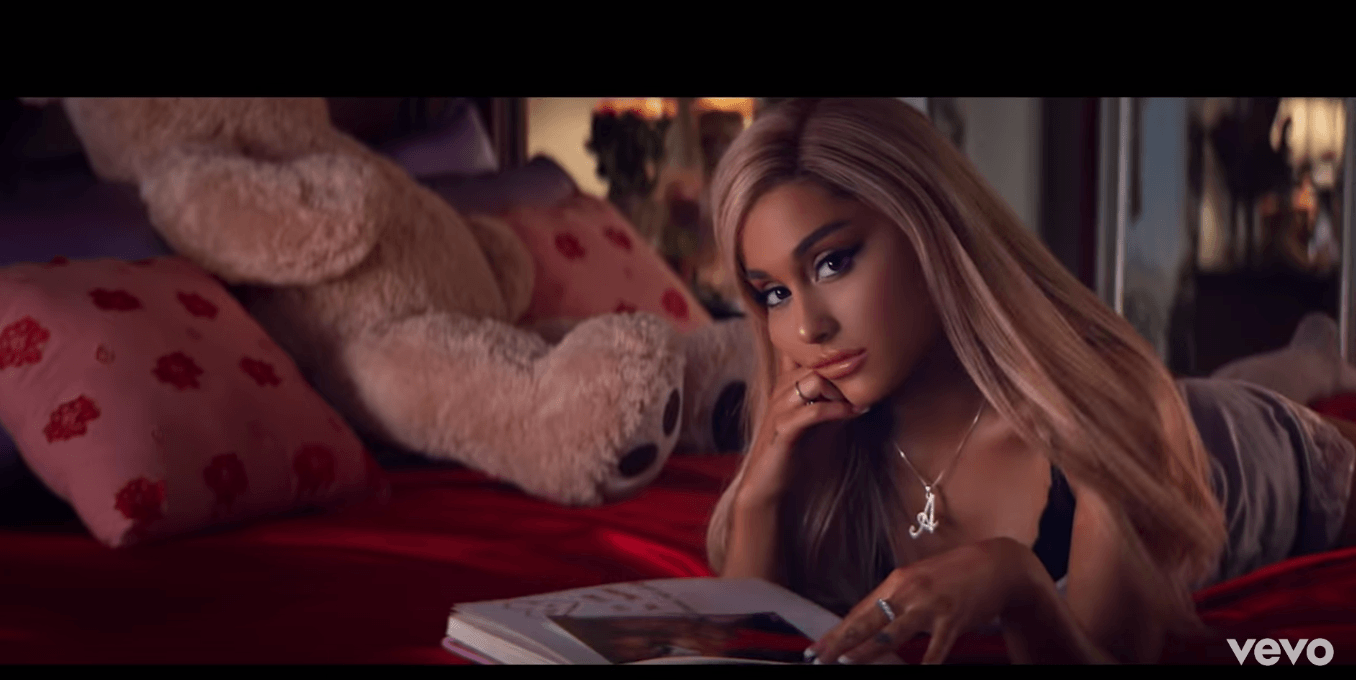 Ariana Grande just dropped the deleted scenes to her ICONIC "Thank U, Next" video and we can't get enough of it!
The extra footage includes an ultra cute Legally Blonde scene with Jennifer Coolidge, a few minutes of commentary from the video's cast, and more laugh out loud moments from the OG momager, Kris Jenner.
Grande channels Elle Woods
On Thursday, the 25-year-old singer released a four-minute behind-the-scenes video, which includes a few outtakes, bloopers and unused material.
In the first deleted scene, Ariana Grande and Jennifer Coolidge traveled back to 2001.
They recreated the scene of Legally Blonde where Elle Woods goes with Paulette as she tries to get her dog back from her ex.
Grande brought her own twist to the infamous Elle Woods pep talk (cue lawyer talk: habeas corpus).
"I'm Ariana Grande, and I'm her attorney," the singer said to the ex upon approaching his trailer.
If this wasn't an undoubtedly iconic moment then what is?
There were some very funny moments
Following the hilarious scene, the video cuts to a few behind-the-scenes moments.
You are able to see how much fun the singer had with her star-studded cast.
One part of the video, you are able to see Grande and good friend Matt Benett enjoying a few laughs while brushing their teeth during the Bring It On scene.
The video then goes to the Mean Girls scene where Grande is seen channeling her inner Regina George.
Singer Troye Sivan gets a small shoutout as he endures being pushed against the school lockers over and over again.
YouTuber Colleen Ballinger (who is also one of Ariana Grande's oldest friends) is seen pretending to endure her water breaking while in the school's hallway.
Kris Jenner is not a regular mom, she's a cool mom
Just like on Keeping Up with the Kardashians, Kris Jenner was the breakout star in both the music video and the deleted scenes.
Jenner, who impersonates Regina George's mother, had a few scenes that were unfortunately cut from the video.
Fans fell in love with the momager when the 'Thank U, Next' video was released in November.
We finally got another helping of Jenner as she is seen in the bloopers being the over the top mom she naturally is.
Jenner is seen turning to another parent and gushes about her superstar "daughter" Ariana Grande.
"When I was raising Ariana, I always told her if any guy ever f—s with her she should just say 'thank you, next'," before sharing one of the infamous Mean Girls' quotes.
"And if she ever had sex without a condom, she would get chlamydia and die," the mother of six adds.
Fans are loving this behind-the-scenes video
Since its release, the behind-the-scenes video currently has 2.1 million views (a fourth of those are from yours truly).
With the funny mess ups and more behind-the-scenes footage, Ariana Grande delivered yet another iconic video.
If you haven't had a chance to watch this amazing video, what have you been doing this entire time?
Gift yourself with more footage of Kris Jenner and the rest of the 'Thank U, Next' cast! Check out the video below: