Ariana Grande Reacts to Being Named Spotify's Most Streamed Female Artist Of the Decade
Singer Ariana Grande has been receiving notable achievements left and right. Now, as 2019 comes to a close, she's been recognized for another accomplishment. Here's what the former Victorious actress has to say about this latest development.
Ariana Grande has had an incredible couple of years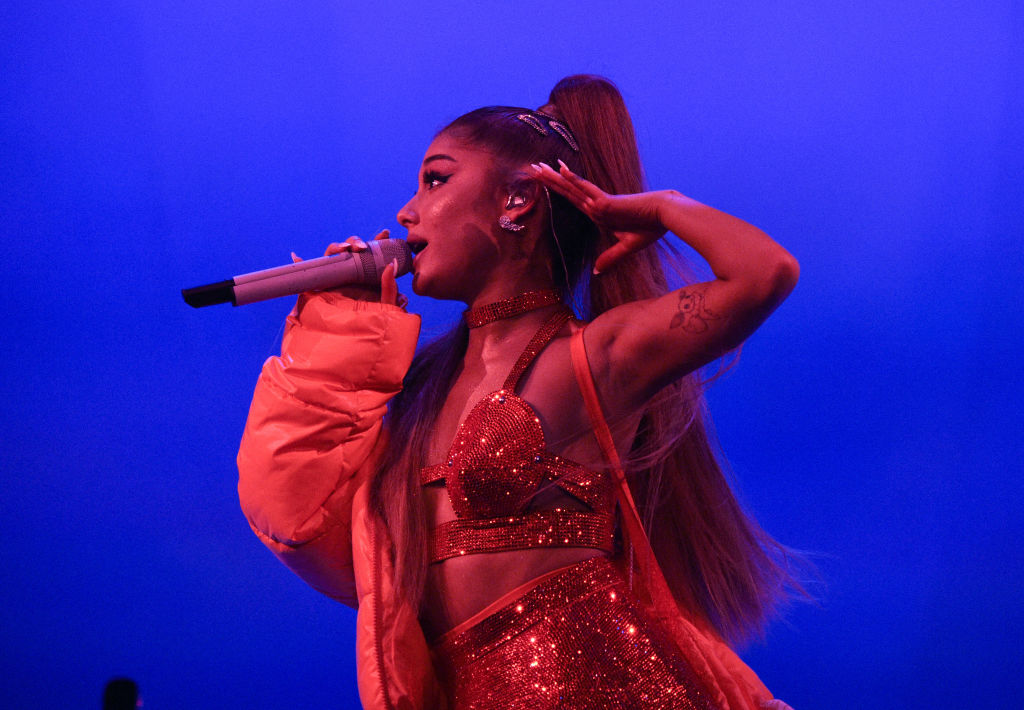 Over the past few years, Grande has been doing very well for herself. Her 2018 album, Sweetener, was a massive hit and earned her her first Grammy Award. That would have been an impressive accomplishment, but she wasn't done just yet.
Grande immediately began work on her fifth studio album, Thank U, Next, which came out less than six months later, in Feb. 2019. Following this, the artist went on tour right away, through the U.S. and Europe, and has been on the road ever since.
Here's how she got her start
Grande has been in the business since she was young. She actually got her start on Broadway, appearing in the musical 13. She then was cast on the Nickelodeon sitcom Victorious, where she portrayed Cat Valentine, a student at a performing arts school.
The actress went immediately from Victorious to its short-lived spinoff, Cat and Sam. It was around this time that Grande decided to devote more time to music career. Her first album, Yours Truly, was released in 2013 to much acclaim.
Grande is Spotify's most-streamed female artist of the last ten years
As the 2010s wind down, a lot of "end of the decade" lists have been making their way to the internet. Among those are Spotify's lists of most popular artists. It was announced on Dec. 3, 2019, that Grande is the most-streamed female artist of the entire decade, coming in above Rihanna, Taylor Swift, Sia, and Beyoncé.
Grande took to social media to retweet this information, writing, "I keep rereading this to make sure it says what it says." She notes that she "didn't even debut 'til three years into the decade." This is completely unique to her. Grande added to her fans, "Thank [you] for listening and caring. [I] appreciate and love [you] always."
She also received this honor
Not only is Grande the most-streamed female artist, but she also made the list for the top five most-streamed artists on Spotify. Grande comes in at No. 4, below Drake at No. 1, Ed Sheeran at No. 2, and Post Malone at No. 3. She's followed by Eminem.
What's notable here is not only that Grande is the only female artist on this list, but that she is one of the last to have begun putting out music. Only Post Malone has been around for less time than Grande, releasing his debut album in 2016.
What is Grande working on for 2020?
Grande will be taking a break from touring in the new year. However, that doesn't mean she's necessarily slowing down. She has a new fragrance, an upcoming live tour album, and, of course, the Grammys, where she's been nominated for five awards. So get ready for another year of the celebrated musician.