Ariana Grande's Most Underrated Songs Might Surprise You
Ariana Grande is still promoting her two most recent albums. Grande's biggest songs of her career have sometimes turned the attention away from her most underrated tracks.
Ariana Grande is currently riding high on the success of two back-to-back albums, Sweetener and Thank U, Next. And with successful albums come successful singles, which is why "Break Up With Your Girlfriend, I'm Bored" and "7 Rings" are some of the biggest songs of the past year.
However, some of Ariana Grande's best songs tend to be overlooked in the shadow of the massive success of her most popular songs. Because of this, the pop star's most underrated songs may not be the first tunes that come to mind.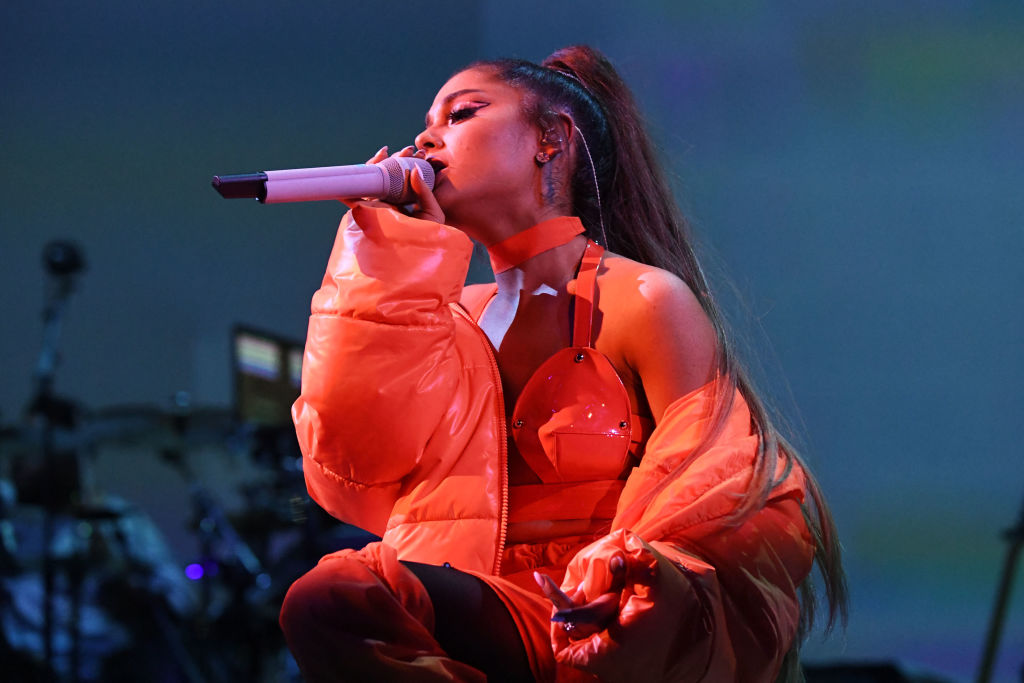 'Lovin' It'
"Lovin' It" is one of the 12 tracks on Grande's first album, Yours Truly. The song is produced by Babyface, who executive produced the album and produced most tracks on the project. One of Grande's most pure R&B songs, it samples Mary J. Blige's hit 1992 song, "Real Love."
'Break Your Heart Right Back'
Before "Break Up With Your Girlfriend, I'm Bored" there was another Grande song that had fans wanting revenge! "Break Your Heart Right Back," the eighth track from Grande's second album, My Everything, features Donald Glover under his musical persona of Childish Gambino. Vintage Grande combined with a Gambino before he broke out with "Redbone" and FX's Atlanta makes this song one that you shouldn't forget.
'Right There'
Grande and ex-boyfriend Big Sean have collaborated for a total of four times, including "Best Mistake," "Problem," and "Research." But we can't forget their first and most successful collaboration, "Right There," the third single from Yours Truly. The song reached No. 84 on the Billboard Hot 100. It uses the 1979 song, "Rain Dance," which is also sampled in Lil Kim's 1997 classic, "Crush on You."
'Adore'
One of Grande's multiple collaborations with DJ and producer Cashmere Cat, "Adore" also samples a '90s classic like several of her underrated songs. It samples Johnny Gill's iconic 1990 R&B song, "My, My, My." Because Grande is just credited as a featured artist, you may forget that she performs as the sole vocalist on the track.
'Be Alright'
"Be Alright" is one of Grande's few songs that she performed before it was actually released. She debuted the song on Saturday Night Live about a week before it was released as a promo single for her third studio album, Dangerous Woman. A throwback sound with an empowering message, "Be Alright" should be regarded as one of Grande's signature songs.