Why Ariel Winter's Guest Spot on 'Law & Order: SVU' Was Everything
Ariel Winter of Modern Family made an explosive guest appearance on Law & Order: SVU this week. She plays a woman named Reagan who is sexually assaulted by multiple assailants. It quickly becomes clear that Reagan isn't perfect, because no one is. The episode also highlights a new technique in the form of trauma-based interviewing. Winter's appearance on the show harkens back to why viewers love SVU so much. The way the series can tell a victim's story is a powerful testament to the healing process. There are spoilers ahead for the latest season of the series.
Captain Benson gets to the truth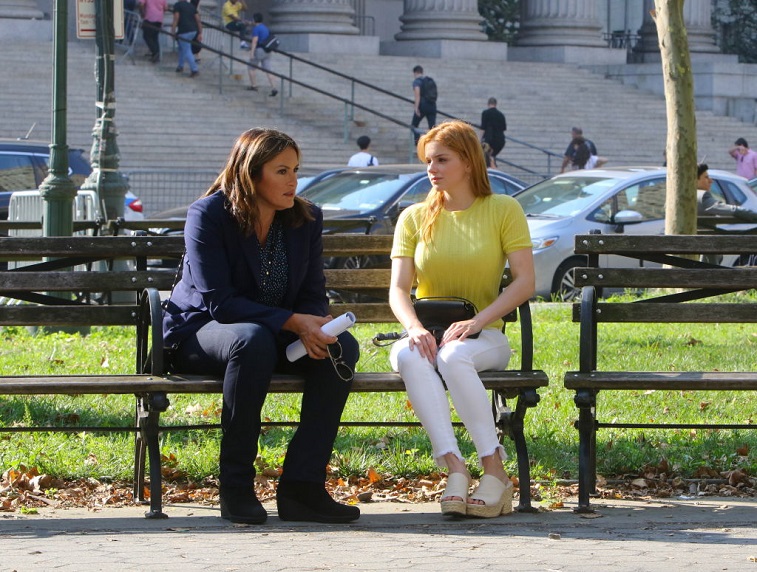 Captain Benson (Mariska Hargitay) recognizes right away that Reagan is clearly a victim. Together with Det. Amanda Rollins (Kelli Giddish) and Det. Fin Tutuola (Ice-T), they learn that Reagan was under the influence and was drunk and admits to taking a Xanax to relax and sleep. Her friends don't seem to be disturbed by the news of her assault and one even says, "You try arguing with a drunk Reagan."
There is no such thing as a perfect victim and the fact that anyone would expect someone to be perfect is ridiculous. The episode shines a light on circumstances that aren't necessarily cut and dry right from the start. Benson keeps on fighting to get justice for Reagan.
A new interview technique comes into play
Benson and the other detectives must undergo the new interview technique themselves to better use it in the future with victims. Each of them is forced to relive past trauma and virtually go back to the incident. The technique comes in handy when Benson uses it to take Reagan back and retrace her steps. She leads them to all of the perpetrators and they all plead out.
Reagan is finally on the path to recovery and Benson assures her she can always talk to her about it. This complicated story reminds viewers that things like this happen to people and it's critical to believe them.
Ariel Winter is a huge 'SVU' fan just like the rest of us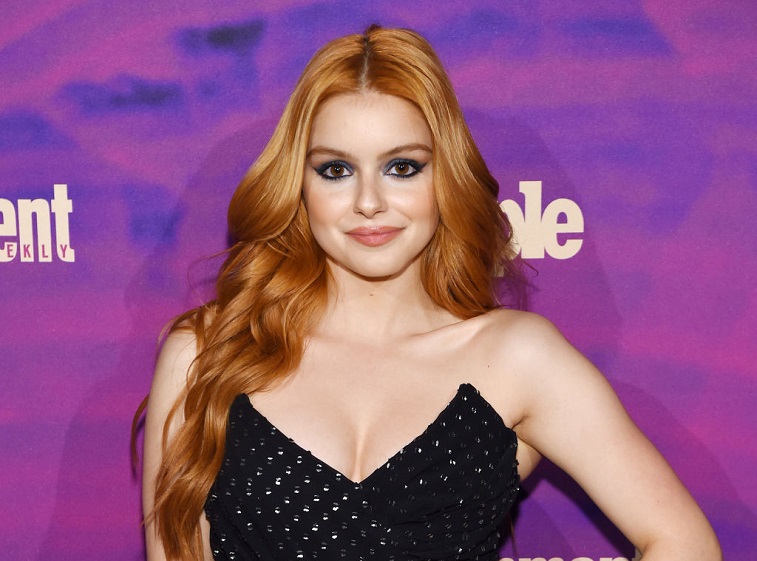 Winter spoke with E! News about her appearance on the show. She has seen every episode multiple times, just like the rest of us. "It was interesting for so many ways, filming that in my life, as a person and as an actress," Winter says. "It was incredible just getting to work on that show and work with them and be included. To say that I'm Law & Order: SVU has been my dream forever…I've been so lucky that they brought me on."
Reagan is a complex character
Winter was clearly taken aback that she was able to play the role of Reagan. She knew how complicated, yet completely realistic the character is. She did the role justice and related to her character immensely throughout the process.
"There's so much to [Reagan] that I was really grateful and surprised that they would trust me to do that," She says. "Honestly, it was nerve-racking for me because she's such a complex character, there's so much going on with her, there's so many different sides to her, her story is complicated but also very realistic."
Ariel Winter's portrayal of Reagan is a great example of why SVU is such a relatable and well thought out show. People can relate to it because no one is perfect, including victims. The fact that SVU was able to show how important it is to always believe the victim and trust your gut instinct goes to show why the show is on its record-breaking 21st season.