Artie Lange Returns to Standup After Leaving Rehab
After spending time in jail and a rehabilitation facility, comedian Artie Lange returned to the stage.
On September 10 Lange tweeted, "Great to be home! 7 months 14 days sober but one day at a time. Lots of new stories to tell. Will announce some new tour dates on Friday. Thanks for the support. Love you all." Lange, who has been a frequent Twitter user went dark on the social media network during his time in rehab. Along with his message, he included a photo of himself looking rested and happy.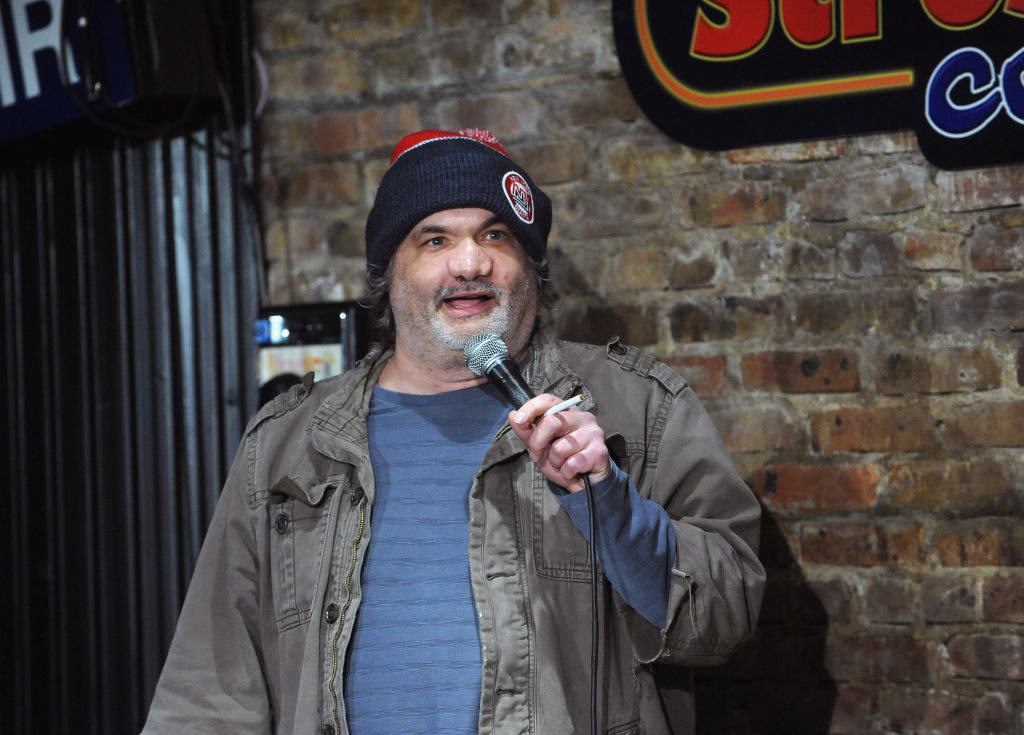 Fans noticed Lange looked healthier in the image. One fan remarked that his nose looked better too. Lange's nose essentially collapsed after he inadvertently snorted glass. He shared a video with TMZ about the injury. Plus, according to his Twitter, he's back on tour.
His nose serves as a reminder
Lange shared his thoughts with TMZ on where he is today. He knows his nose is "still a mess." But, " I like that it is a reminder," he says. "Every time I look in the mirror it reminds me of the insane life I led. A lot of bad decisions I made. You know I mean, 30 years of drug abuse, snorting heroin and cocaine."
He reminds viewers about the "snorting glass" incident. Plus, "I got punched in the nose by a guy collecting money for a bookie," he continues. "I mean this nose should be a reminder to young people. I hope it is. Even if you make money and are an absolute success, you could still live like a straight-up scumbag."
Lange knows he never became a bad person. "But I did a lot of bad things because I was addicted to drugs. I still am. But I'm in recovery now. I'm happy people have responded well to me looking better at least, you know."
He feels ready to go back on stage
The Stand NYC posted a "welcome back" tweet to Lange. "Love being back on stage," Lange replied. Lange posted a series of tour dates only three days after he launched his "I'm back" tweet.
He included a video where he shared he just visited his probation officer and produced a clean urine sample. Lange went on to share his tour dates and thank his fans. Then he thanked all the "gang members" he met in jail, including his new "husband." But then had a heartfelt message. "To the fans who wrote me in jail, you are such wonderful people. I'm doing good guys. One day at a time. Seven months and 15 days clean today. But I just got today."
Lange's current dates have him sticking close to home with dates mainly in the northeast. He also made this announcement on September 13 too. "I'll be @TheStandNYC tonight and tomorrow at 9:30p. Sets at the great @ComedyCellarUSA coming up too." Lange seems to be back to his regular Twitter postings. He recently shared a photo of himself with a photo of comedy great John Belushi in the background. "Got my heroes watching over me. Peace." Belushi died from a drug overdose in 1982.