Artists You Can't Find on Spotify in 2017
Spotify has become one of the most ubiquitous and successful online music streaming services by providing access to a huge collection of music from almost every artist you can think of for free (with ads) or for just $10 a month (for the ad-free service). Music streaming has changed the landscape of the music industry over the last several years, giving consumers even more reason to not purchase the music they listen to (and pushing album sales to plummet to all-time lows).
Spotify, in particular, has been called out for paying artists very little, even though the company claims to give back much of its revenue to musicians. Obviously, this doesn't sit well with certain famous artists who, in return for what they believe are Spotify's manipulative practices, refuse to give the service access to their music. Case in point? Taylor Swift famously pulled her entire back catalog off the streaming service in protest of its business model back in 2014, although she later added it back (reportedly in celebration of her fifth studio album, 1989, selling 10 million copies worldwide).
While Swift may have returned to the service, several big names still remain off Spotify until this day. Here are the high-profile artists whose music is not currently available on Spotify.
1. Garth Brooks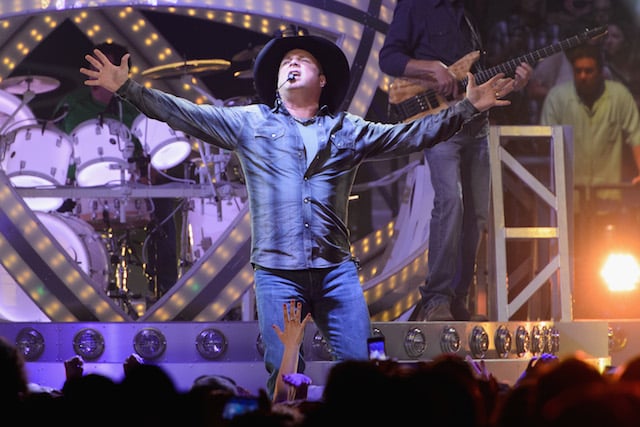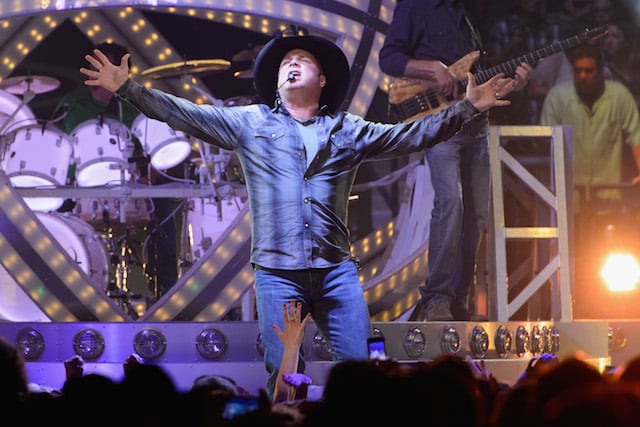 Country singer Garth Brooks is so old-fashioned that he doesn't even offer his music on iTunes, due to his belief in the album as an art form. The ironic thing is that Brooks owns his own master recordings, so unlike most artists who only make royalties, he'd actually stand to make a decent cut from streaming.
According to Forbes, Brooks was the top-selling artist of the previous 20 years in 2014, so there's no question that there is plenty of demand for his extensive music catalog on the streaming service. Despite that, only a handful of Brooks' songs are currently available on Spotify.
2. JAY-Z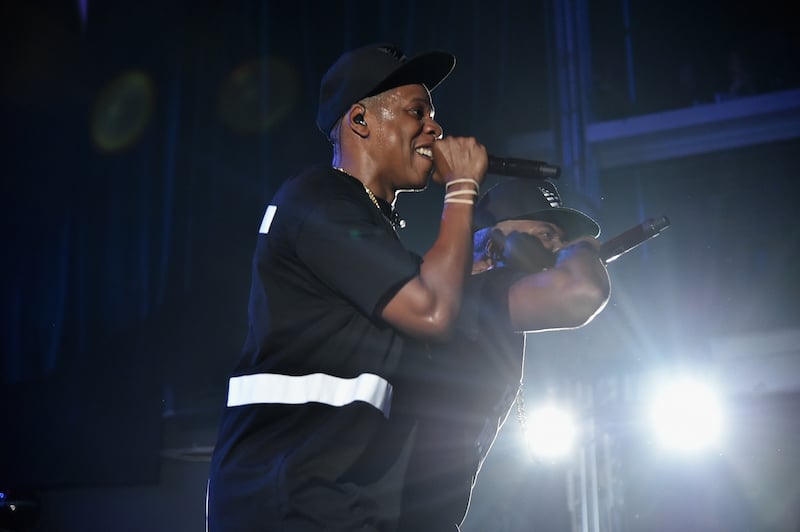 As one of the main investors in streaming service Tidal, it's no surprise that rapper and business mogul JAY-Z has yanked much of his own catalog off Spotify and made it exclusive to his own company. Fans looking to hear his critically acclaimed sixth studio album, The Blueprint, won't be able to find it on Spotify, as the artist had it removed from every major digital service except Tidal.
Some of his other major works, including Reasonable Doubt and The Blueprint 3, are also currently only available on Tidal. The only album currently still available on Spotify is his collaborative EP with Linkin Park, 2004's Collision Course.
3. Tool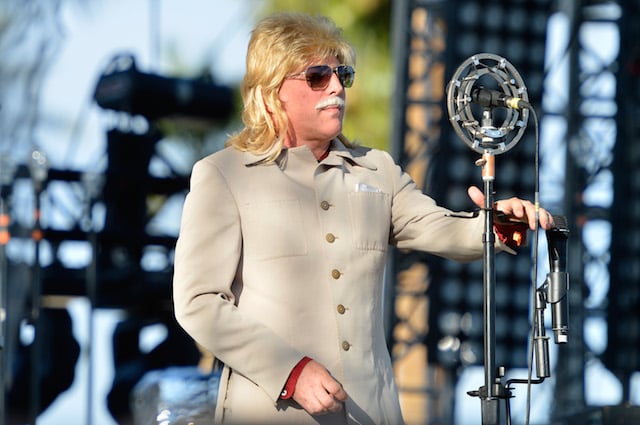 Maynard James Keenan, the brain behind the alternative metal band, Tool, has insisted that the band's music remain unavailable on Spotify and even iTunes, due to his belief in the album as the ideal art form, according to Spin.
Keenan only wants the band's music to be consumed in the form of the full albums they create, so that's the only way that fans can purchase their music. Tool has never even allowed their music to be split up by their label into a greatest hits album. Considering the band's views on streaming, it's no big shocker that there only four Tool singles available to stream on Spotify.
4. Thom Yorke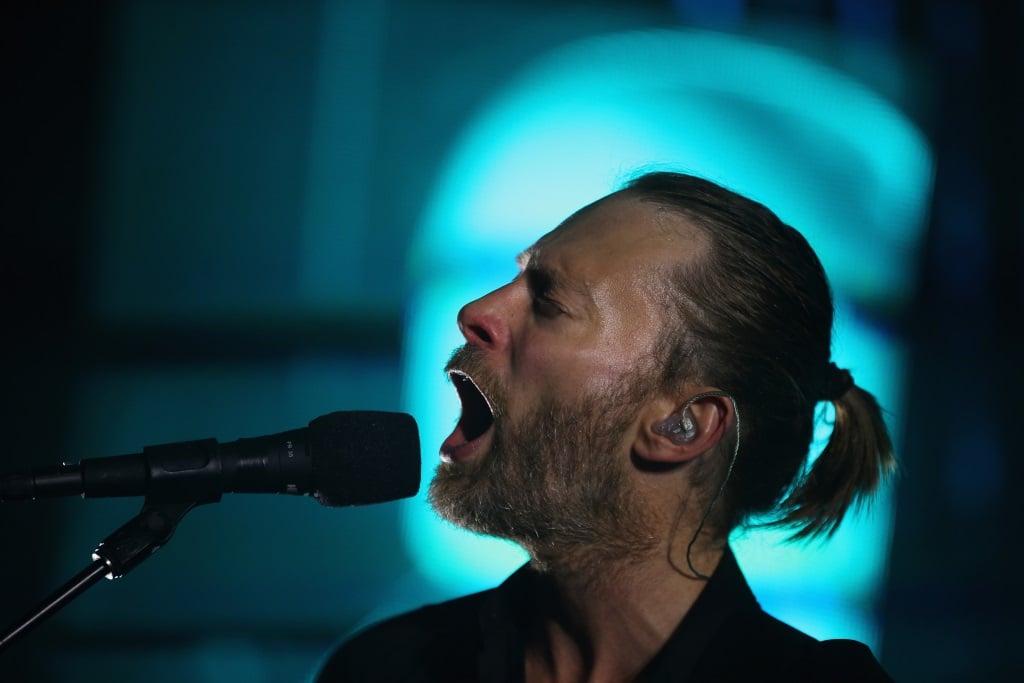 It's not such a surprise to see Thom Yorke's music missing from Spotify, seeing as in an interview with the Mexican website Sopitas (as translated by The Guardian), he called the service "the last desperate fart of a dying corpse."
While the outspoken musician's band Radiohead did acquiesce and put its music on the service, Yorke's solo projects have not appeared on Spotify — and presumably, won't anytime soon. Yorke fans will be able to find his collaborative songs with Modeselektor on the service.
5. Beyoncé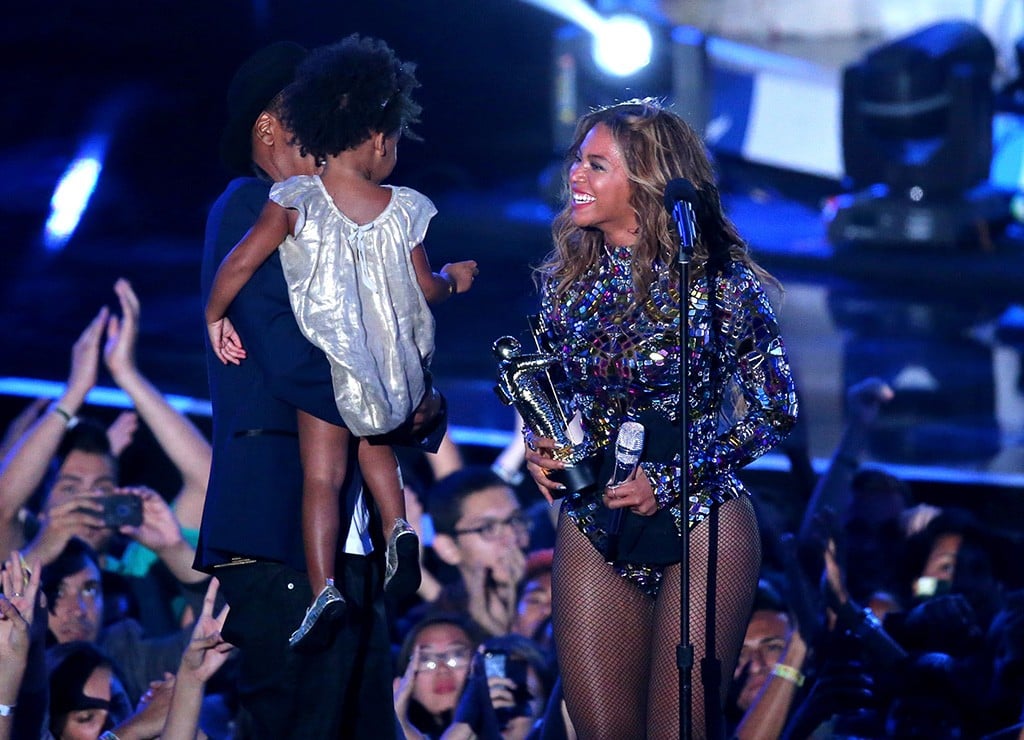 While you can find Beyoncé's older albums on Spotify, you won't find her mega-hit Lemonade anywhere on the service. That's because it's exclusive to the streaming service Tidal — at least, for the foreseeable future.
It's easy to figure out why, seeing as Tidal is owned by Beyoncé's husband, JAY-Z.
6. Dr. Dre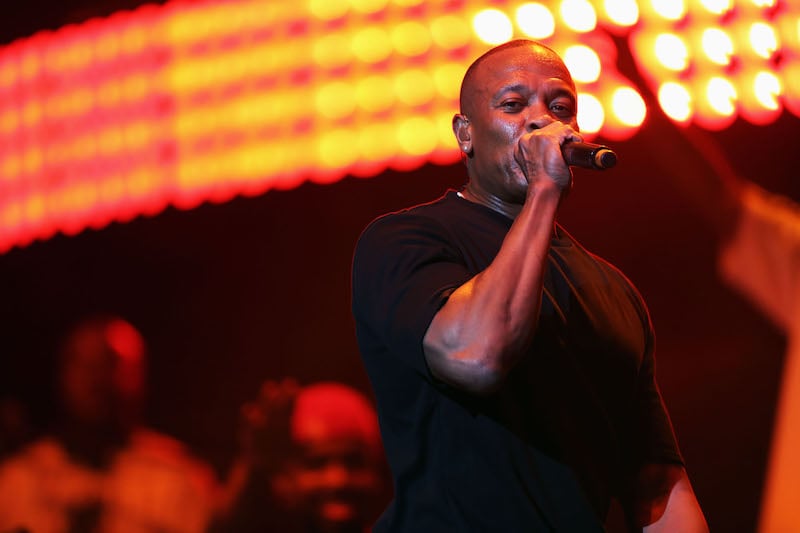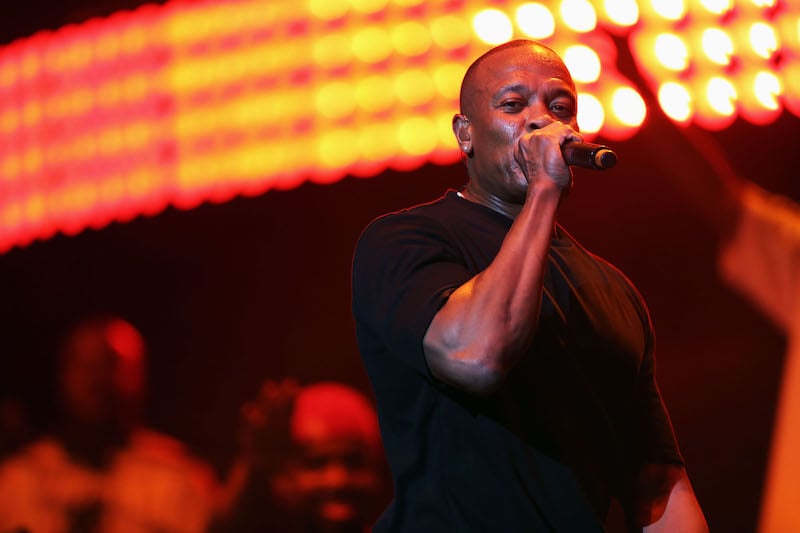 You don't have to know much about hip-hop music to know that Dr. Dre is an important figure in the genre. But only one of his albums is available on Spotify, leaving the rest, including 1992's The Chronic, out of reach for subscribers.
So why is that the case? Dr. Dre was a founder of Beats Electronics, which had its own competing subscription service called Beats Music until Apple bought the company and turned it into Apple Music. So, if you want to stream The Chronic, you'd better look elsewhere.
7. Aaliyah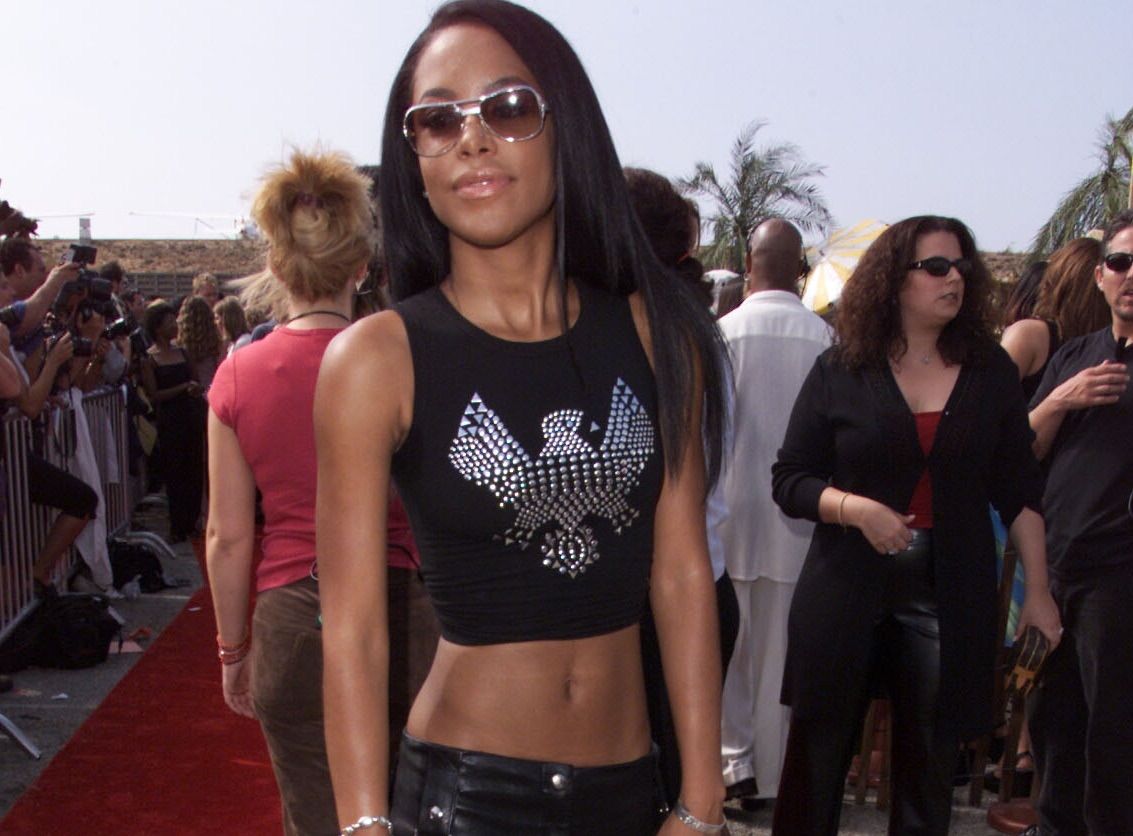 Aaliyah's debut album, Age Ain't Nothing But a Number, is available on Spotify for fans to stream, along with a number of EPs — but that's about it. If your favorite albums are either the late singer's second LP, 1996's One in a Million, or her third self-titled studio release, you're out of luck.
Due to distribution problems from the now-shuttered Background Records, both of Aaliyah's later (and more popular) albums remain unavailable on Spotify (and in many other places as well).
8. Def Leppard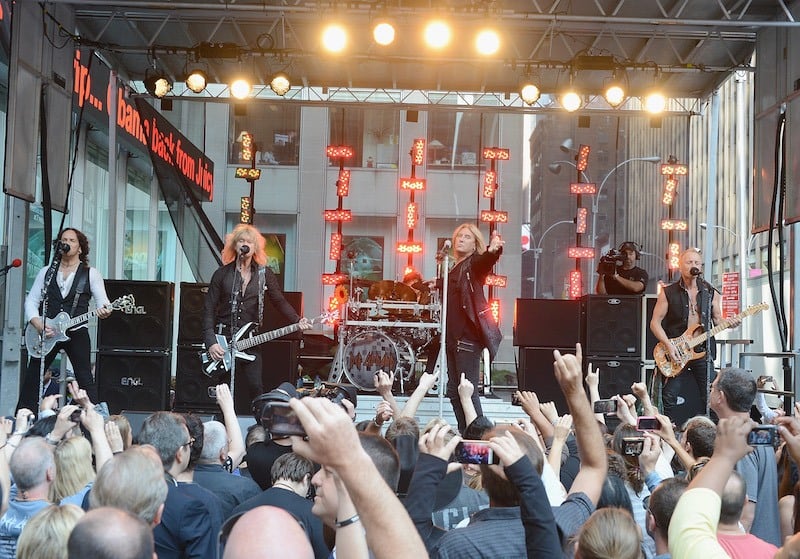 Two of Def Leppard's albums, including 2015's self-titled release, are available on Spotify, as are some re-recorded singles and live compilations. But if the original recordings of classic hits like "Pour Some Sugar on Me" are your jam, then you're going to have search elsewhere.
According to Billboard, the band has reportedly purposely withheld some of its most popular singles and albums, due to a dispute over royalty rates.
9. King Crimson
King Crimson guitarist Robert Fripp has never made any bones about demanding fair payment for the rock band's musical output. So you can probably see why he's not crazy about putting that music on a streaming service that's famous for paying musicians a pittance.
The band has refused to make any of its studio albums available for streaming, although you can find one of its live albums and a 2016 EP in Spotify's collection.
10. Joanna Newsom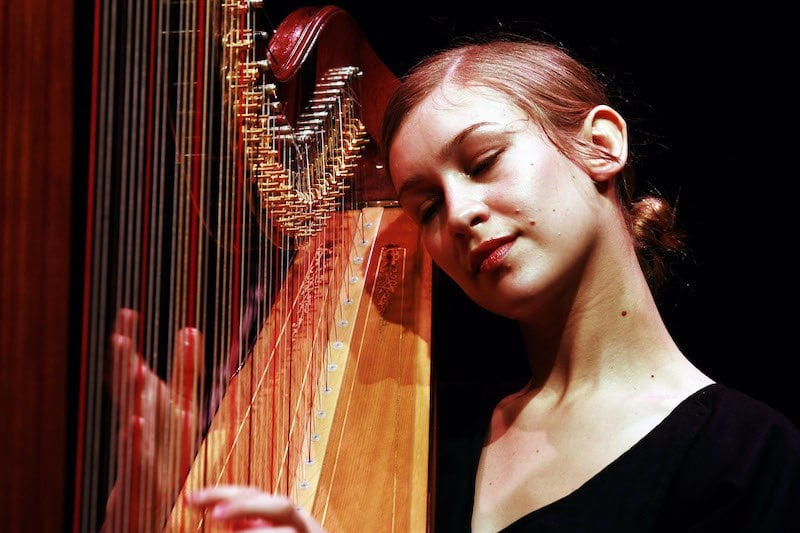 The music of Joanna Newsom is often described as psychedelic folk. This is an apt description for her musical concoctions, which sound like a mishmash of styles coming together. You should listen to it if you haven't, but you won't be able to do that on Spotify.
Why? In an interview with the Los Angeles Times, Newsom said, "Spotify is like a villainous cabal of major labels. The business is built from the ground up as a way to circumvent the idea of paying their artists." Ouch. Unsurprisingly, you can't find anything from Newsom — other than her version of The Muppet Show theme song — on Spotify.
Additional reporting by Michelle Regalado.
Check out Entertainment Cheat Sheet on Facebook!