'RHOP' Star Ashley Darby Opened Up About Her Father Slamming the Door In Her Face
So far on Season 4 of Real Housewives of Potomac, Ashley Darby has dealt with a lot from family problems to issues within the RHOP group. She has been trying to have a baby with her husband, Michael, but suffered a miscarriage.
Monique Samuels, an expecting mother, also experienced the same thing. So, she's invited Darby to several things on her pregnancy journey including photoshoots and her rainbow shower. However, Darby has fallen out with other Housewives including Candiace Dillard, who question her after Michael was accused of sexually assaulting a cameraman.
Even though he was proven not guilty, they still believe he's attracted to men and thinks Darby is covering for him. However, the entrepreneur is more focused on having a baby, and she wants to meet her father to get answers about why he left her over 30 years ago.
Darby went to his house in hopes of having a conversation; however, he slammed the door in her face. In an after-show clip posted on Bravo.com, Darby explained the heartbreaking moment to Samuels. Keep reading to find out what she said.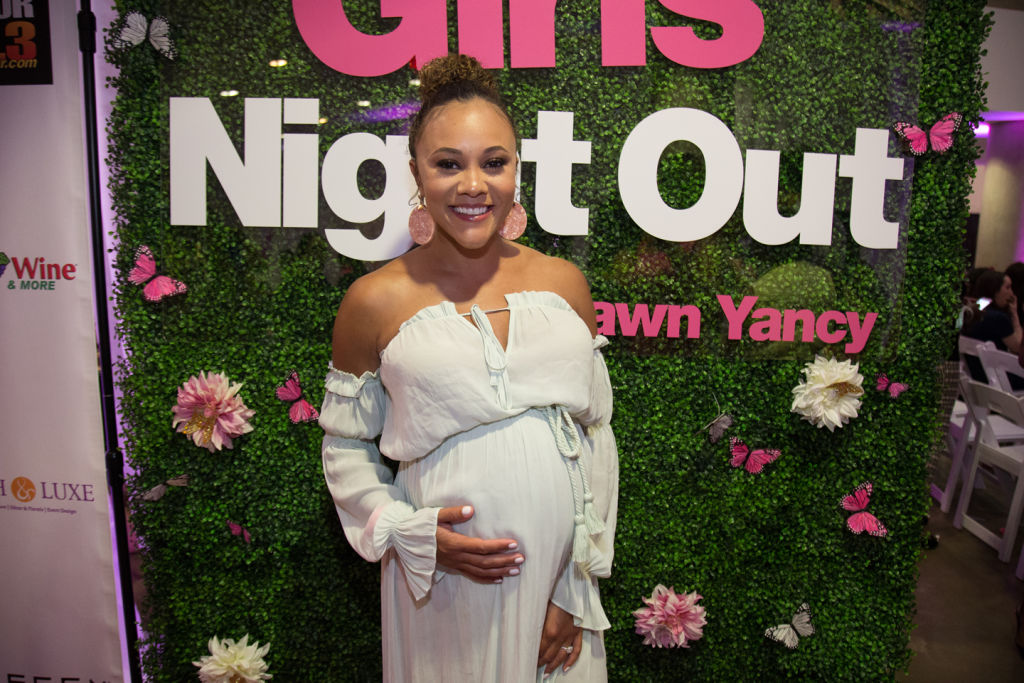 Ashley Darby visited her father
On Real Housewives of Potomac Season 4 Episode 14, Darby went with her mother and paternal aunt and uncle to visit her father in Atlanta, Georgia. Previously, she sent her dad two letters and a message on Facebook, to which he responded by blocking her account.
However, she said she feels not knowing her father is a missing piece in her life, so she wants to go to his house. Her Aunt Sheila knocked on his door, he opened it, and she introduced Darby as his daughter. The Bravo cameras could not film the interaction, but Darby described it as he scowled at her before slamming the door in their face and turning off the light.
She then sat in the car and tried to make sense of what happened. Nonetheless, the entrepreneur was thankful about the situation because she got to see him and literally close the door on that chapter in her life.
Ashley Darby reacted to the footage
Darby explained that before she met her father, she played several scenarios in her head about their first real encounter. So, when he opened the door, and they locked eyes, she described the moment as "too good to be true."
Therefore, it deeply hurt her when he slammed the door in her face after she introduced herself. In the middle of explaining her feelings, Darby had to stop and collect herself before continuing because she didn't want to start crying. She also couldn't understand how he has a paternal instinct for his two young children but can't have one towards her.
Even so, Darby said she grew from the experience and proved to herself how strong she is. While the entrepreneur told her story, Samuels teared up a few times and agreed she had a great mother who put aside her feelings to accompany Darby on the trip.
Watch Real Housewives of Potomac Sundays at 8 P.M. EST on Bravo!