Ashley Darby Reacted to Her Husband's Unseen Footage on 'Watch What Happens Live With Andy Cohen'
After Ashley Darby had a tough time on Real Housewives of Potomac Season 4 dealing with infertility issues, shocking accusations against her husband, Michael, and other drama, she recently gave birth to her "rainbow baby," Dean.
She appeared on Bravo's Watch What Happens Live with Andy Cohen to react to recent RHOP episodes and the unseen footage of her husband with the cameraman who sued him for sexual harassment. Keep reading to find out more about her WWHL appearance.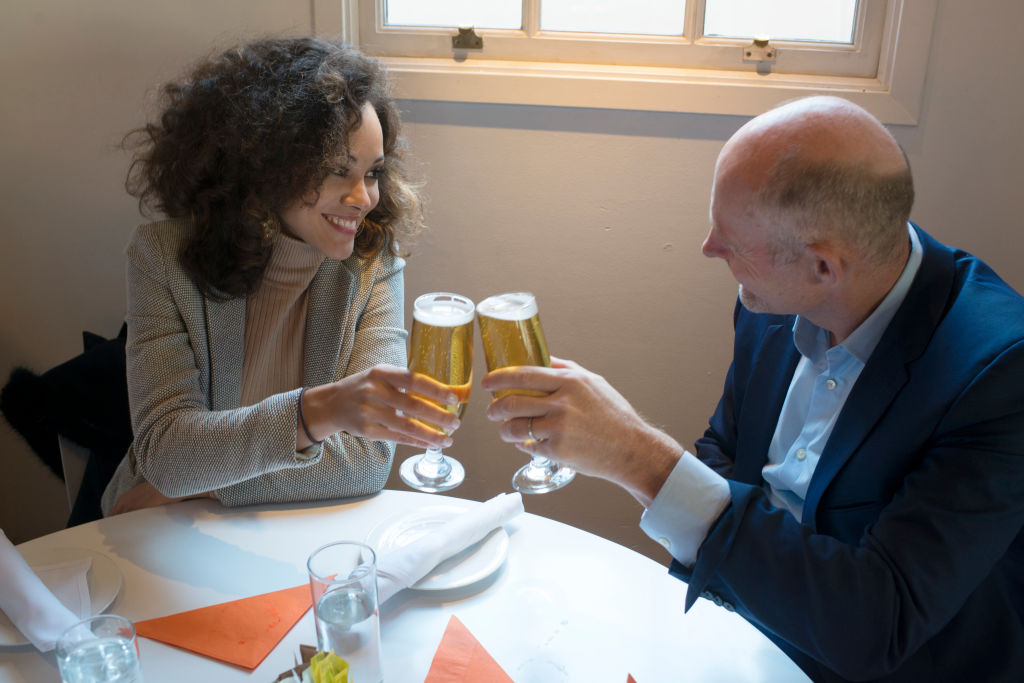 Ashley Darby dealt with accusations against her husband
During Monique Samuels' rainbow shower, a cameraman claimed Ashley Darby's husband, Michael, inappropriately groped his butt. He also sued him; however, Michael was proven not guilty due to insufficient evidence. Before the news broke, the other Housewives thought Michael could be gay because of a comment he made where he allegedly said he wanted to "suck a sausage."
Therefore, the allegations against Michael only confirmed their suspicions, and they seemed to be happy once the story became public. The Housewives, specifically Gizelle Bryant, began relentlessly grilling Darby about her husband's sexuality to the point where she questioned her friendship with the women.
After Michael's case was dismissed, Bravo aired unseen footage showing the interaction between Michael and the cameraman. The cameraman is heard saying, "Hey man, don't do that," and Michael apologized. Then, he is heard saying, "let's get a drink," presumably to the cameraman.
The other RHOP ladies believe the footage is confirmation that Michael did inappropriately touch the man.
'RHOP' ladies argue at Robyn Dixon's open house
After Monique Samuels attempted to greet Gizelle Bryant with a hug, the mother-of-three immediately called her out and asked why she was hugging her if she didn't like her. Therefore, the Housewives went into the living room, where everyone in the house could hear them, to hash out their differences.
Samuels explained her telling Darby about Bryant not caring about her feelings was an observation, and Karen Huger called Darby out for taking the information back to Bryant. Then, Dillard walked in the middle of the conversation, and Samuels caught her up to speed.
However, Dillard was only concerned with understanding why Samuels showed Darby their text messages. Samuels doubled-down on her actions and claimed she did it to be transparent with Darby to repair their friendship.
Ashley Darby reacted to the unseen footage and more
After Real Housewives of Potomac Season 4 Episode 14, Darby appeared on Watch What Happens Live with Andy Cohen with The View co-host Sherri Shepherd. During the RHOP episode, Candiace Dilliard, her mother, and her sister wore matching fur coats, to which Darby compared to "jacked-up Charlie's Angels."
Cohen also showed Darby a clip of when the Housewives found out about the allegations against her husband, and she admitted Bryant's reaction to the news hurt her the most. After watching the unseen footage with her husband and the cameraman, Darby said it confirmed everything he said: they grazed by each other and accidentally touched.
She also clarified Michael's comments to the cameraman about getting a drink and said it was directed towards Samuels' cousin.
Watch Real Housewives of Potomac Sundays at 8 P.M. EST on Bravo!