Ashley Graham Is Pregnant With Her First Child & Celebs Are Losing It
We might have another supermodel in the making. This morning, Ashley Graham surprised social media with the announcement that she and her husband are expecting their first child together. Now other celebrities are practically gushing over the news about the pregnancy and plying the model with sweet messages of love and support.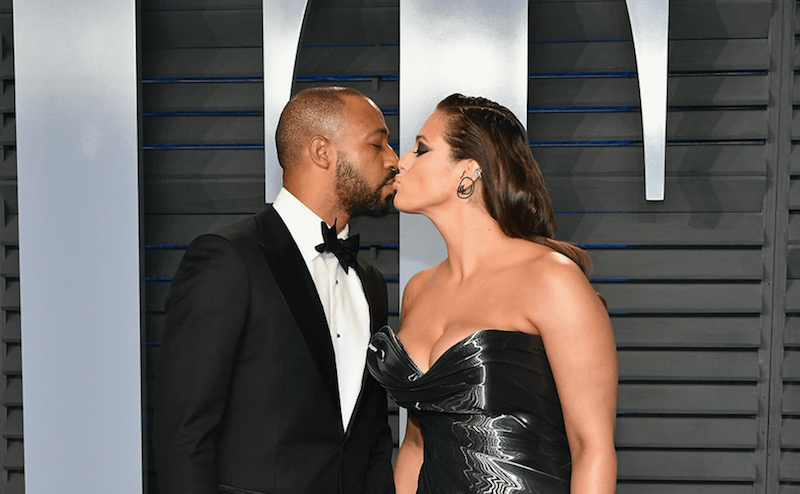 Graham celebrates her wedding anniversary
Early this morning, Graham took to her Instagram page to make the announcement that she was pregnant. In a sweet video she and her husband, Justin Ervin, are playfully arguing over the camera angle. Finally, they zoom out and Graham shows off her adorable baby bump before the pair yells surprise and shares a kiss. The supermodel then captioned the picture with a sweet message of love for her husband. As the pair celebrated their ninth wedding anniversary today, there seemed to be no better time to make the exciting announcement.
An adorable pregnancy announcement
Graham first launches into how much love she has for Ervin before expressing pure joy about the prospect of their small family growing. "Nine years ago today, I married the love of my life. It has been the best journey with my favorite person in the world! Today, we are feeling so blessed, grateful and excited to celebrate with our GROWING FAMILY! Happy anniversary, @mrjustinervin ❤️ Life is about to get even better," the model gushed.
Ashley Graham's husband, Justin Ervin
Not to be outdone, Ervin also posted a sweet message of love about his bride and the mother of his child. Erwin posted a series of pictures from over the years and led with a sweet photo of him kissing Graham on the cheek. In his hand, he holds a picture from Graham's ultrasound, documenting how their love has continued to transform and blossom over the years.
"To my forever love and my daily inspiration. Happy anniversary @ashleygraham These 9 years have played out like a lifetime. I guess it's because my life really started once you came into it. Now that we've made a life together, let's make a life together. I love you and I love us. All of us…," Erwin wrote sweetly. "You make me so happy. Thank you for these nine years!! I'm so excited for our next chapter together!!," Graham wrote in response in the photos.
Celebs congratulate Graham on her first child
But Graham and Erwin weren't the only ones who seemed ecstatic about the pregnancy. Other celebrities also shared their sweet messages of love and support for the couple. "Congrats beauty!!!" fellow model, Emily Ratajkowski, wrote underneath Graham's video. "Omggg.. this makes me so happy! Congratulations," Jordyn Woods wrote following the pregnancy announcement.
"Oh my goodness!!! What a blessing! Congratulations!," fellow mom, Mindy Kaling, chimed in, "Eyyyeeee!!!!! Congrats on your growing joy!!," actress Yvonne Orji wrote. "Wow!! So happy for you both," Big Little Lies star, Reese Witherspoon, wrote. "YAYYYYYYY!!!!!!!!!! I'm so happy for you guys," Hailey Beiber gushed. "I'm literally crying right now omg I'm so happy for you guys," Lori Harvey wrote.
Cheers to the happy family
The well-wishes from fans and celebs alike have continued to pour in for the happy couple. We wish Graham a happy and healthy pregnancy and the growing family lots of love throughout their next chapter.