Ashley Iaconetti and Jared Haibon Weigh In On Tyler Cameron's Reported Split From Gigi Hadid
Just after Hannah Brown's season finale of The Bachelorette aired, runner-up Tyler Cameron began exploring a relationship with supermodel Gigi Hadid.
Only a couple of days after he was seen leaving Hannah Brown's Los Angeles apartment with what appeared to be an overnight bag, he was seen out in New York with Hadid, and the two have been pretty inseperable ever since. That is, until recently.
On the October 1 episode of Watch What Happens With Andy Cohen, Cameron teased that he "may be single."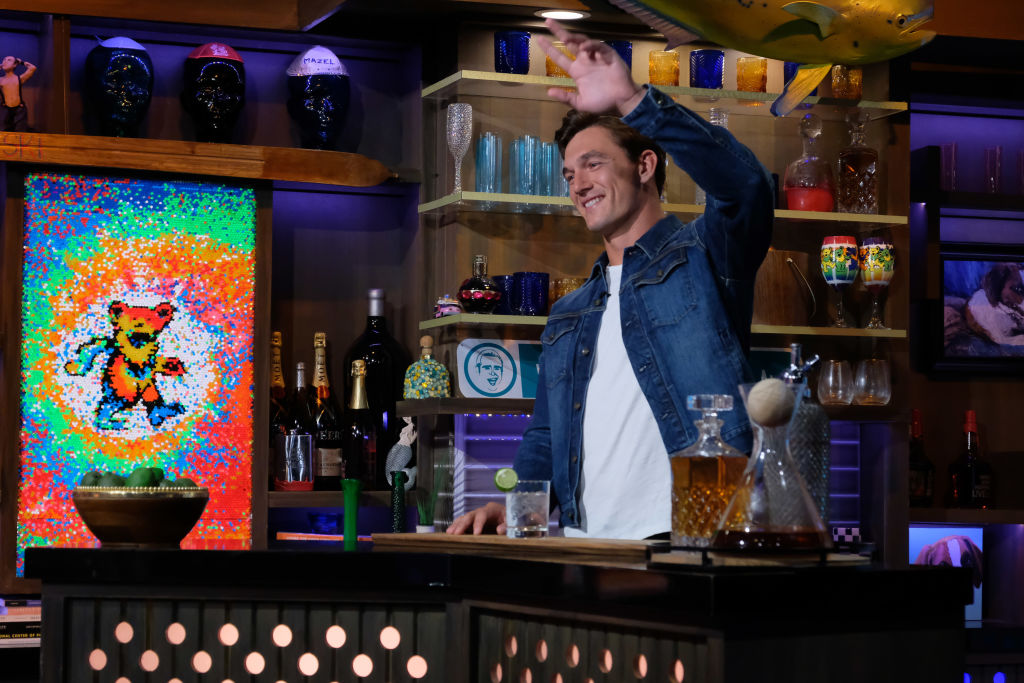 Then, a source told Us Weekly: "Tyler is single. He and Gigi Hadid are no longer together."
Last month, the reality star and budding model told Entertainment Tonight that he and Hadid were "just friends" at the time. To many fans, this just seemed like code for "I don't want to talk about our relationship." But perhaps things were already slowing down.
"I mean … that's just where we're at," he told the publication. "Our relationship doesn't need to be public. She's good people, she's an amazing person, and we're just keeping it friendly. … We have a great time together."
'Bachelor' couple Ashley Iaconetti and Jared Haibon are 'very sad' about the Tyler Cameron and Gigi Hadid split
In a recent interview with Us Weekly, Jared Haibon said that he'd been "rooting for them," and that he was disappointed to learn that Cameron and Hadid had parted ways.
He continued, "I thought it was a cool story. It was fun to follow because nobody knew if they were dating but they were spotted but they didn't confirm, and it was like, 'Oh, are they? Are they not dating?' So it was fun to follow along, and now they're done, which apparently that's the rumor, it's very sad. Very sad."
Haibon also said that he's not surprised that more and more of Bachelor Nation are starting to date celebrities outside of the reality TV realm.
"I think everybody at the end of the day is just a person," he said. "Whether you're from Bachelor Nation and you're viewed as a D-list celebrity or if you're an A-list celebrity starring in movies, love is just love. I don't think it's this idea of different worlds crossing over. If somebody has a chemistry and connection, then they're going to date, no matter who you are."
Ashley Iaconetti and Jared Haibon weigh in on whether Tyler Cameron will ever be on 'Bachelor In Paradise'
Now that Cameron is single, Haibon can't help but wonder if we'll ever see Cameron on Bachelor In Paradise in the future.  
Haibon's wife, Ashley Iaconetti, thinks her husband shouldn't hold his breath.
"He's like the only person whose popularity has, like, exceeded the franchise. Is that bad to say?" she said.
Ultimately, Haibon agrees, saying Cameron is "as popular as a lead."
Read more: 'The Bachelor': Colton Underwood Makes A Snarky Comment About Rachel Lindsay Over Raven Gates Drama