Ashley Judd Interviewed About Harvey Weinstein | Here's When and Where to Watch
Ashley Judd will give her first TV interview since coming forward with allegations against Harvey Weinstein. The actress will speak with ABC's Diane Sawyer.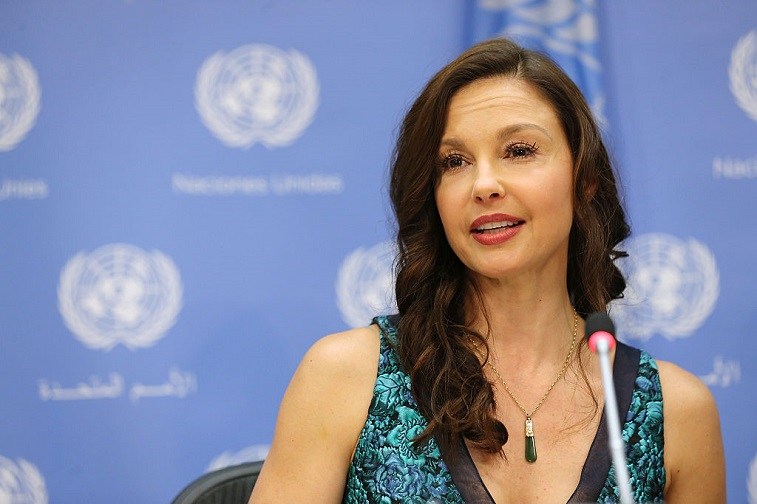 The interview will air on ABC this Thursday, Oct. 26. ABC News will air portions of the conversation on different shows throughout the day. These include Good Morning America, World News Tonight with David Muir, and Nightline. In addition, the interview will be featured on ABC News Digital and ABC News Radio.
Below is when each of the TV shows begins, shown for Eastern Time:
Good Morning America: 7 a.m. EST
World News Tonight with David Muir: 6:30 p.m. EST
Nightline: 12:35 a.m. EST
Judd's account was the first given in the explosive article published by The New York Times on Oct. 5, in which eight actresses came forth with sexual misconduct allegations against the Hollywood producer. Since then, a total of more than 40 women have accused the disgraced movie mogul of sexual harassment or assault.
In the article, Judd recounted how two decades ago, she was sexually harassed by Weinstein in a hotel room, when he met her clothed in a bathrobe, asking her to either give him a massage or watch him shower.
"How do I get out of this room as fast as possible without alienating Harvey Weinstein?" Judd said she thought while in the hotel room. "I said no, a lot of ways, a lot of times, and he always came back at me with some new task. It was all this bargaining, this coercive bargaining."
The actress told The New York Times she was eventually able to escape the hotel room after joking that if Weinstein wanted to touch her, she would first have to win an Oscar in one of his movies. She said she felt "panicky" and "trapped."
In The New York Times interview, the actress added, "Women have been talking about Harvey amongst themselves for a long time, and it's simply beyond time to have the conversation publicly."
In related news, it was reported Weinstein had checked himself into a rehabilitation facility in Arizona. Vanity Fair reported Monday that the "defrocked producer" would remain there for "another month."