Ashton Kutcher and Mila Kunis Refuse to Give Their Kids Trust Funds, Will Donate Money to Charity Instead
Ashton Kutcher and Mila Kunis have the money to spoil their kids -- but instead, they're not planning to give them any inheritance.
Being born to celebrity parents seems like the best stroke of luck. And sometimes it is — unless your parents happen to be Ashton Kutcher and Mila Kunis. In that case, having multi-millionaire parents doesn't guarantee a money-filled, stress-free life.
That's because Kutcher and Kunis are part of a small group of Hollywood A-list parents who don't believe in spoiling their kids. Their feelings on the matter are so extreme that the couple doesn't plan to leave their two kids, Wyatt and Dmitri, any money in the form of an inheritance.
If these two kids want to live a life of luxury, they're going to have to earn it themselves.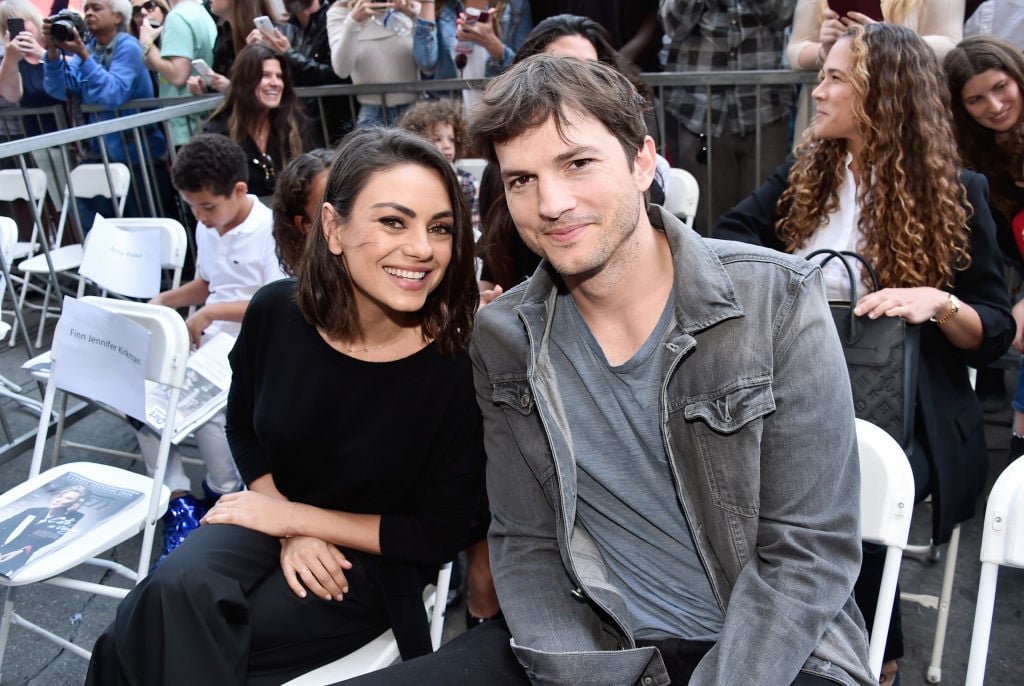 Ashton Kutcher and Mila Kunis refuse to spoil their kids
Though Kutcher and Kunis did play the fictional couple Jackie and Kelso on That 70s Show, they didn't start dating in real life until 2012. These two lovebirds married on July 4, 2015, and have been going strong ever since. The couple welcomed a baby daughter, Wyatt Isabelle, in October 2014. Their son Dmitri Portwood was born in December 2016.
Ashton Kutcher and Mila Kunis are notoriously private about their relationship and their children. But they did make headlines when they publicly declared their refusal to purchase their kids Christmas presents. At the time, Kunis said the present overload was just "too much" and she didn't believe her kids could appreciate so much excess. So the couple made the decision to stop buying their children Christmas gifts.
Ashton Kutcher confirmed that his kids won't have trust funds
Both Kutcher and Kunis have more than enough money to create huge trust funds for their children. But apparently, they aren't going to.
"My kids are living a really privileged life, and they don't even know it," Ashton said during an appearance on Dax Shepard's podcast, Armchair Expert. "And they'll never know it, because this is the only one that they'll know."
"I'm not setting up a trust for them," he continued. "We'll end up giving our money away to charity and to various things."
Both Ashton Kutcher and Mila Kunis are well-known for their charitable donations, especially Kutcher's commitment to stopping sex trafficking.
He would consider investing in their companies
Rather than just giving his kids money, Ashton Kutcher, who is also an investor, said he's planning to make his children work for a living. He said he'd be a potential backer for their future businesses, but they'd have to pitch him just like everyone else does.
"If my kids want to start a business, and they have a good business plan, I'll invest in it. But they're not getting trusts," the 40-year-old actor confirmed.
This mindset may seem a little harsh. But it makes a ton of sense coming from Kunis and Kutcher, who both grew up in less-than-wealthy families. And renowned billionaire Bill Gates has the same perspective — he's only leaving his three kids $10 million each, which is a small amount compared to the billions he has in the bank.
Sounds like Ashton Kutcher and Mila Kunis are on the right track to raising humble, well-rounded kids!