Ashton Kutcher and Mila Kunis Squash Divorce Rumors with Hilarious Video
Ashton Kutcher, 41, and Mila Kunis, 35, responded to divorce rumors brought by InTouch magazine with a hilarious video on Instagram.

Their divorce came as news to them when they saw a recent cover of InTouch Weekly that stated "it's over" between the Hollywood couple.

Kutcher, the star of Netflix's original series, The Ranch, posted a video of himself and Kunis reacting to the news on his Instagram.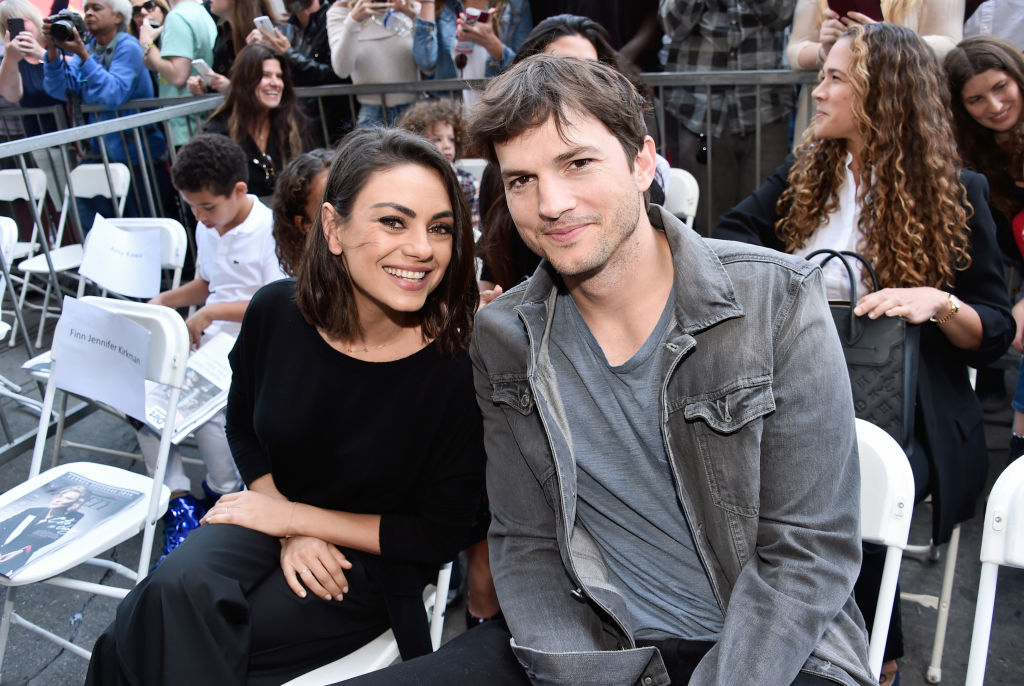 "Babe, what's happening? What's going on?" Kutcher asked Kunis, to which she said "It's over between us," with the magazine in her hands.
"Oh my God, what are we going to do?" Kutcher joked.
"I felt suffocated," Kunis replied.
"You felt suffocated by me? I was just so overbearing, wasn't I?" Kutcher replied.
"Also, I took the kids" Kunis, 35, said with a poker-face. "You had a dark secret exposed,' she added.
"You got the kids? I don't get the kids?!" Kutcher asked his wife of four years. "What was the dark secret?"
"It must have been really dark," Kutcher said after Kunis said she didn't know the details of the supposed "dark secret."
Watch the hilarious video of the couple's conversation below.
"I guess it's over @intouchweekly have fun selling magazines this week. Maybe next week my wife will be having twins. For the third time. But who's counting," Kutcher captioned the post.

Celebrities quickly responded to Kunis and Kutcher's hilarious video
The comments section of the video is almost as good as the video itself.

Parenthood actor, Dax Shepard, responded to the video with a sarcastic comment. "D*MN*T!!! I was gonna take a run at MK!!! I want a refund!" he wrote.

"Sorry Not Sorry" singer, Demi Lovato, left a comment saying, "This is amazing. Miss y'all," followed by a heart emoji.

Kutcher's former stepdaughter, Rumer Willis, also made her feelings on the magazine cover known. She commented with emojis of a woman pressing her hand to her forehead followed by "#fakenews."

Clearly, Kunis and Kutcher's marriage is going strong.

How did Ashton Kutcher and Mila Kunis meet?

Now a married couple with two kids of their own — Wyatt, 4, and Dimitri, 2 — Kutcher and Kunis met on the set of That '70s Show in 1998 when they were 19 and 14 years old respectively. They shared a kiss together on-screen, which happened to be Kunis's first kiss.

After the show ended, they remained friends but went on to date, and even marry, other people. In 2012, they ran into each other at a Golden Globes party, during which Kunis looked at her former co-star in a different late, she later revealed.

He invited her to his housewarming party and after that, the two began a no-strings-attached relationship, much like the very similar movies the two had starred in, called No Strings Attached (2011) and Friends with Benefits (2011).

Kutcher proposed to Kunis is February of 2014 and they got married in 2015. Clearly, their relationship is going strong and they have no plans to divorce.