Ashton Kutcher and Mila Kunis Get Super Candid About Their Relationship
Ashton Kutcher and Mila Kunis are one of the most popular celebrity couples in Hollywood, and for good reason. Over the last several years, the two — who began dating in 2012 and got married in 2015 — have become known for being refreshingly honest about each other and their family life.
Case in point? Here, check out seven times that Kutcher and Kunis got super candid about their relationship:
1. Kutcher admits their first kiss was 'weird'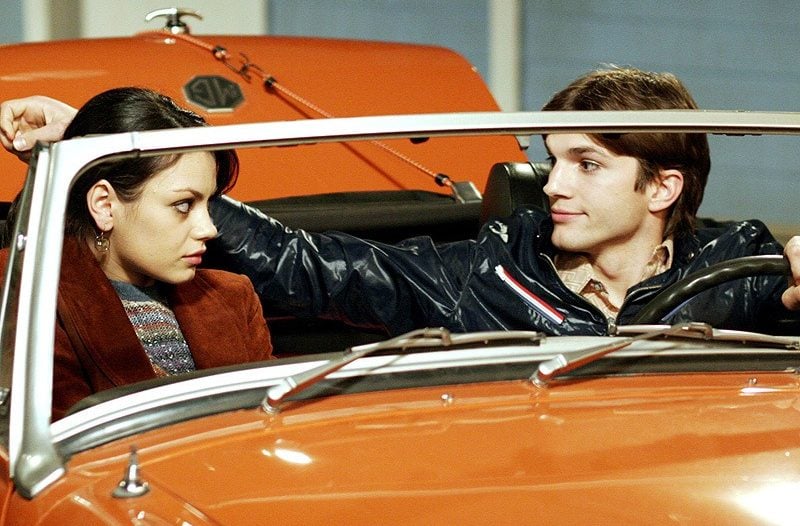 As fans know, Kutcher and Kunis knew each other long before they started dating, as friends and former co-stars on That '70s Show. But though their shared history is a sweet part of their story, Kutcher has since admitted that their first on-screen kiss wasn't exactly romantic — especially because she was only 14 at the time, while he was 19.
"I think I was her first kiss, like, on the show," he told Howard Stern in June 2017. "It was really weird. I was like, 'Isn't this illegal?' It was really awkward. She was 14! She was like my little sister. I wanted to make sure she was OK."
2. Kunis describes the night their relationship turned romantic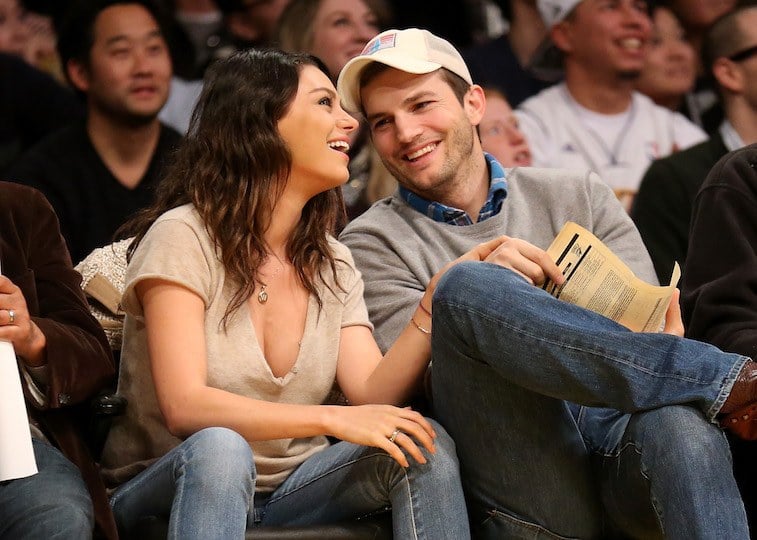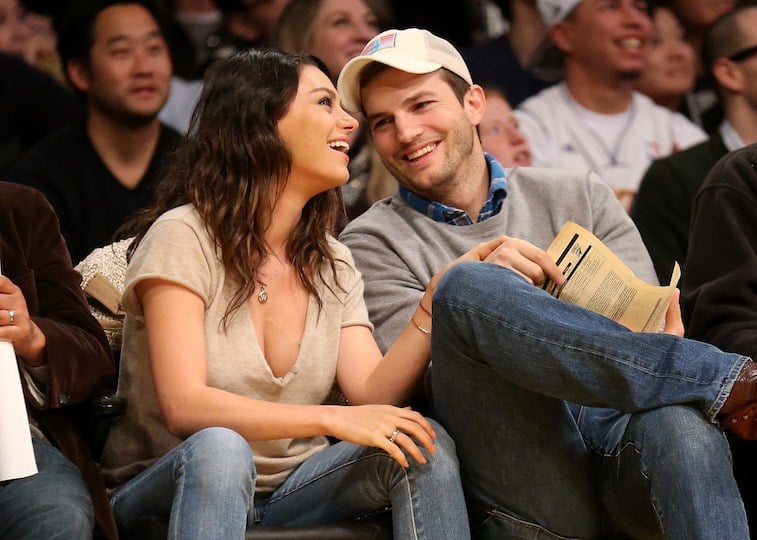 Fast forward to 2012, when Kunis and Kutcher reunited at an awards ceremony. After catching up there, Kutcher invited her to a housewarming party (reportedly with the intention of setting her up with a friend!) and that's where their relationship finally turned from platonic to something more.
Kunis spoke candidly about that night during a 2016 appearance on The Howard Stern Show. "Long story short, I didn't leave until the next morning," she revealed. "[It was the] first time I ever slept over while I was single."
3. Both confess they tried a 'no strings' arrangement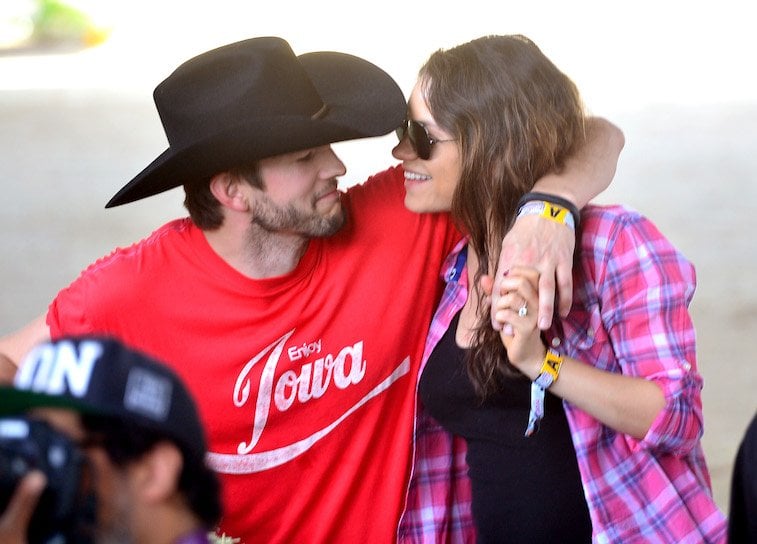 Both Kunis and Kutcher have also opened up about how they tried to keep things casual at first, even telling each other when they were going on dates with other people. But that didn't last very long, with the two deciding to make their relationship exclusive after about three months.
"We were incredibly open with each other in regards to where we were with our feelings," Kunis said in 2016, per People.
Kutcher has also been frank about their attempt to keep things casual, telling Howard Stern in 2017, "It was funny because I'd just done this movie called No Strings Attached and she just did a movie called Friends With Benefits and we legitimately lived out our movies, which was virtually the same movie."
4. Kunis discusses their 'frugal' wedding bands

Unlike other celebrities, Kunis isn't into spending a ton of money on materialistic items — and she's not ashamed to open up about her self-proclaimed "frugal" tendencies. While appearing on TBS' Conan in 2016, the actress revealed that she ended up buying her and Kutcher's wedding bands on Etsy, after being taken aback at how much they cost at Tiffany and Co.
"I was like, 'They're how much? This is astronomical,'" the actress said, as seen above. "So, I went on Etsy and I was like, '$90?' I was like, 'Buy now!' Ashton's was $100, so technically his wedding band was a little bit more expensive."
5. Kunis gets real about their chaotic home life

Kunis is also unafraid to get real about how her and Kutcher's home life has changed since welcoming their two kids, daughter Wyatt and son Dimitri. "We used to be cool and clean," she joked to ET in March 2017. "It's like, our house used to be nice and modern and pristine — all goes out the window when you got kids."
The actress admits that things can now get pretty chaotic at their home. "We feel like we're being suffocated by plastic with toys and diapers and things," she said. "It's crazy."
6. The couple reveals their guilty pleasure

Kunis and Kutcher are pretty forthright about their low-key lifestyle and their shared preference to stay away from much of Hollywood's glitz and glamour. Instead, the two prefer to stay at home and indulge in one of their favorite guilty pleasures: The Bachelor franchise.
"Monday nights for us are…white wine, vodka tonic and turn on The Bachelor or Bachelorette," Kutcher revealed during the duo's surprise appearance on The Bachelorette in May 2017.
He later reiterated their love for the show on Good Morning America in June 2017, saying, "This is like our greatest guilty pleasure of all time. In fact, I haven't watched this week because I was here and she's there and so we're saving it. Because this is our thing."
7. Kunis opens up about their plans for baby No. 3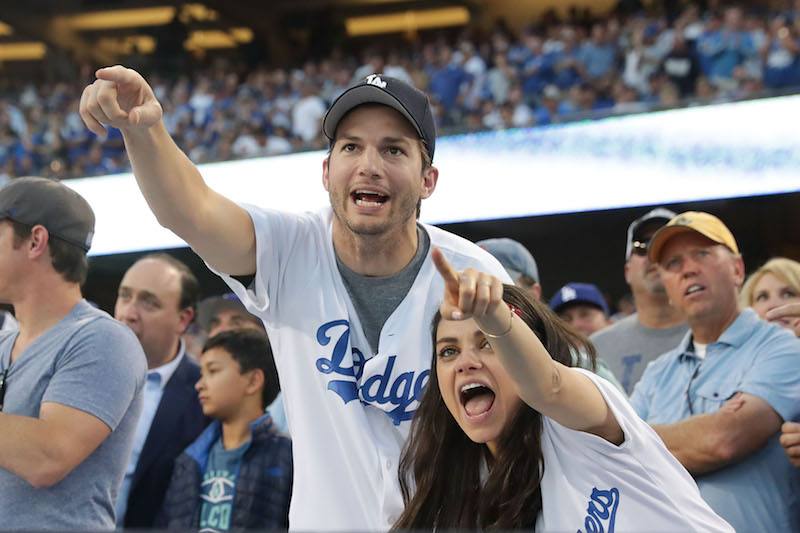 In addition to being outspoken about their relationship and home life, Kunis has been refreshingly honest about their future plans for more kids — or lack thereof. "We're good on two right now," Kunis told ET in March 2017. "We're solid. It's perfect, it's like, great, you know? I have two really healthy, really wonderful kids. Why test my luck?"
She went on to add, "[With two kids] you're running defense a little bit, like, one's got one and the other's got one and it's OK. I think it's when it becomes three is when you're like, you're just playing offense… You're scrambling trying to keep them all in line."
It's not often that celebrity couples talk so openly about their relationship, so it's no wonder fans can't seem to get enough of these two. Here's to many more years of watching the duo as they celebrate and grow their family!