At This Rate, Chip and Joanna Gaines Will Eventually Own All of Waco, Texas
On Fixer Upper they were best known for taking houses that needed more than a little TLC and turning them into stunning homes.
You remember Chip and Joanna Gaines, the former stars of HGTV's Fixer Upper and current heads of what is turning out to be quite the real estate empire. On Fixer Upper they were best known for taking houses that needed more than a little TLC and turning them into stunning homes.
They started from more humble beginnings, so the show is a big reason why they became so famous. Now, they are basically household names who are considered to be at the forefront of home decor trends in popular culture. After five seasons of the successful show, they've since pivoted to working on a variety of projects under the brand Magnolia.
Thus far it has been a really lucrative endeavor for the power couple, who just so happen to also be busy parents — how do they find the time?! So just how have they been expanding their so-called empire and what exactly have they been up to in the process?
Their brand, Magnolia, has been doing really well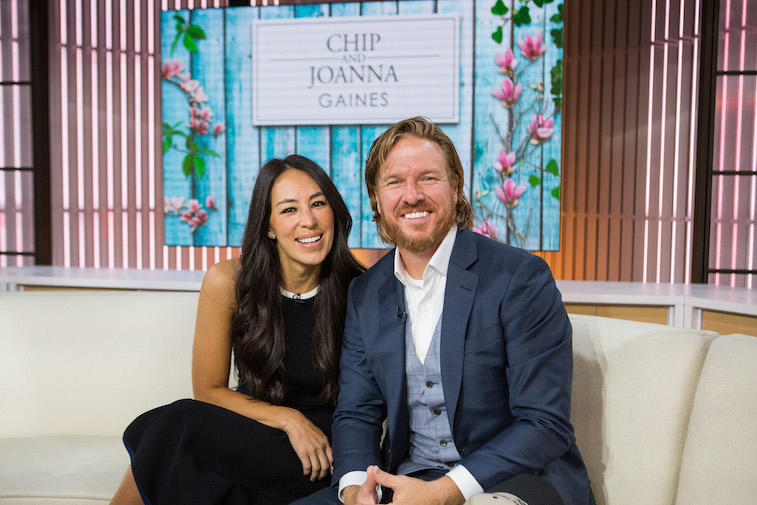 They have an online shop where stans of the Gaines aesthetic can find furniture, clothing, home decor, and much more. On top of that, the Gaineses have brought their unique touch to a number of boutique shops and eateries in Waco, Texas.
They have a realty company under the Magnolia name and one of their stores in Waco, Magnolia Market at the Silos, is especially known for the creative way it renovated a historic (and giant!) building on a multi-acre property in Waco.
Country Living even said that because the site is so large and historic, the Gaines family treats it more like a community gathering place than a standard market would be. Magnolia Market at the Silos also has a ton of tastefully designed outdoor space to explore and even a bakery, making it a place that draws in tourists and locals alike.
In many ways, the couple has really helped transform Waco
Chip and Joanna are such an important part of the local culture in Waco now that there is actually a page about them on the official website for Waco, Texas.
Beyond just the number of houses that they have flipped in the area, the Gaines' investments in local real estate, local culture, Waco's historic architecture, and the local economy have all helped transform the town for the better.
Waco seems to love the couple back because all of their businesses are quite successful with locals. They seem to have brought a lot of tourism with them as well, something which helps stimulate all parts of the town's economy.
Their tasteful designs also add to the all-American charm of Waco.
The Gaines' are set to embark on a new big project
It's fitting considering how many tourists they've helped drive into the town, but the next big Waco project for Chip and Joanna looks like it is going to be a boutique hotel. Per usual, they're keeping it close to their roots.
As Joanna wrote in a blog post on the Magnolia site, "this fall, we'll begin renovations on a historic building in downtown Waco, just a few blocks from Magnolia Market at the Silos." Yet another Waco staple in the making.
Joanna emphasized that the project is totally in line with her and Chip's vision for their brand since a hotel is an extension of the home. She wrote:
"We are, without a doubt, firm believers that home is the most important place on earth. But we've also learned that home can be found beyond a physical dwelling."
By renovating the historic Grand Karem Shrine building, they hope to create a hotel that is equally as cozy, tasteful, and inviting as the homes they've designed.
It's clear that the Gaines approach works, so we're betting that this hotel will be a hit before it's even open…one step closer to running the whole town, eh?