Attention Everyone: Oprah Is Going on Tour
Oprah Winfrey's fan base is so vast that we technically don't even need to mention her last name. Along with becoming a successful talk show host, she helped launched the television careers of Rachael Ray, Dr. Phil, and Dr. Oz. Whether it's about free trips, book lists, or business advice, "the cult of Oprah" tends to pay attention when she makes an announcement. And she's done it again.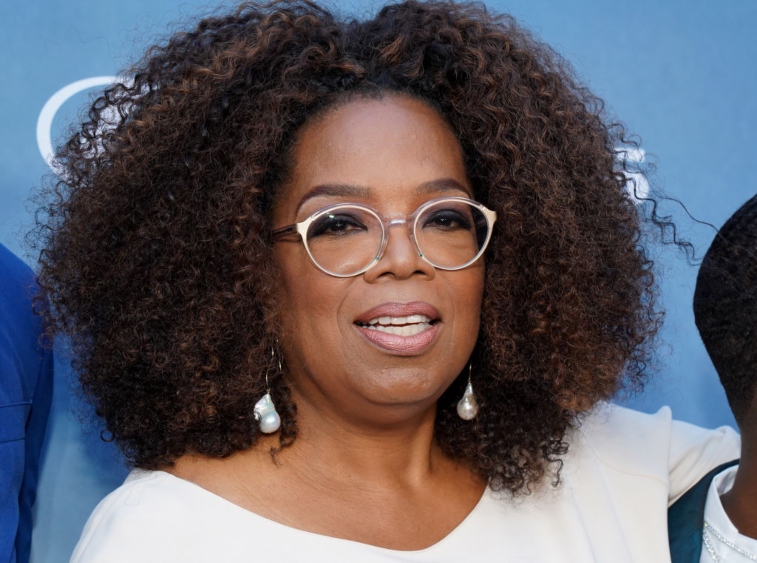 Oprah announces U.S. wellness tour
Known for her media and self-help empires, the billionaire always has a few plates spinning in terms of projects. For her latest, Oprah invites her legions of fans to come check her out in person as part of a national tour in 2020. She won't be alone either!
On Wednesday, she shared that she's embarking on a wellness tour titled "Oprah's 2020 Vision: Your Life in Focus" in the name of transformation.
According to a press release, it's in partnership with Weight Watchers and will "feature a different lineup of high-profile guests, electrifying experiences and invigorating talks as well as highlight inspiring individuals who took charge of their lives."
The mogul made this statement about why she's looking forward to the 9-city U.S. tour:
"What I know for sure is we can all come together to support a stronger, healthier, more abundant life – focused on what makes us feel energized, connected and empowered. As I travel the country, my hope for this experience is to motivate others to let 2020 be the year of transformation and triumph – beginning first and foremost with what makes us well. This is the year to move forward, let's make it happen in 2020!"
She plans on discussing her own personal experiences with health, and attendees will participate in wellness activities and hear from health experts. In each city, Oprah will welcome a different celebrity guest.
Which cities are on the stop list and how you can buy tickets
Per Oprahmag.com, pre-sale tickets will be available on Sept. 9 for Weight Watchers members and then on Sept. 13 for the general public. The cost ranges from $69.50 to $299.99 per ticket. Fans should visit this WW site for more information.
The tour kicks off on Jan. 4 in Fort Lauderdale, and will include stops in Denver, St. Paul, Charlotte, Atlanta, Brooklyn, Dallas, San Francisco, and Los Angeles.
The Associated Press points out that more than $1,000,000 of the proceeds will be donated to WW Good, a charitable arm of Weight Watchers.
This is not Oprah's first run on the tour circuit
The last time Oprah held an event like this in the U.S. was for her "The Life You Want" tour in 2014. It's been a while for her American admirers.
Additionally, she just wrapped up a set of Canadian dates this past summer for the "Your Path Made Clear" series that also touched on self-help, empowerment, and wellness themes.
Given the success of these events, it's a possibility that Oprah will periodically pop up in a town or country near you to keep the motivation party going. If you're one of her many fans, plan to grab your tickets now for the new year!