Austin McBroom Defends Himself Against Rape Allegations By YouTube Beauty Guru Cole Carrigan
Famed influencer and husband and father in the well-known YouTube ACE Family, Austin McBroom, recently took to Twitter to respond to rape allegations made against him by YouTube beauty guru Cole Carrigan in a recent video. McBroom denied all the accusations.
Read on to learn more about Carrigan's sexual assault allegations on behalf of his female friend, McBroom's response, and a now-deleted post from one of the women who was allegedly involved in the incident.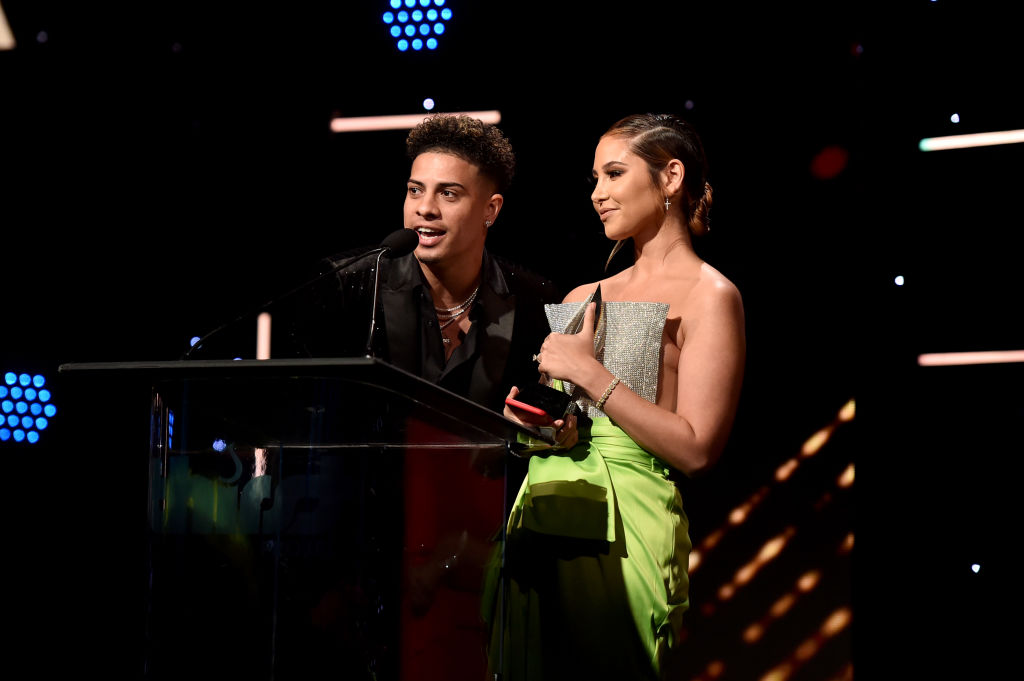 Carrigan's allegations against McBroom
Carrigan claimed in his video, "The Truth About the Ace Family," that he "had the receipts" to show that two different girls he knew had been sexually assaulted by McBroom.
In the video, which was released on Monday, the well-known makeup artist alleged that he had sensed some tension for a long time between Paiz and McBroom but that it "wasn't [his] business."
Carrigan claimed that one purported sexual assault, against his close friend, took place in a Miami hotel room and that a security guard and McBroom's own father were there as well. He also claimed that he had to do the video on his friend's behalf because she had signed a non-disclosure agreement with McBroom's team.
Carrigan also claimed that YouTuber Keemstar, creator of #DramaAlert, received $500,000 from the ACE Family to keep the matter quiet. The vlogger fired back on Twitter by saying that he'd thrown out the figure of $500,000 "sarcastically."
McBroom's Twitter response to the accusations
McBroom took to Twitter on Tuesday to reply to Carrigan's allegations, which he denied. He wrote, "If you have not heard, I have recently been a victim of extortion defamation and slander. I knew this was a cold world but never did I foresee something this disturbing upon me."
After a few other remarks, the YouTuber shared, "My family and I [are] dealing with this matter privately and taking legal action. Bullying, extortion, slander and defamation of character is something I will not stand for and I can promise that justice will be served."
McBroom also shared an Instagram post from one of the alleged victims
McBroom also attached messages from a now-deleted Instagram post, written by one of the two young women who was alleged to have been assaulted by McBroom.
Leslie Golden, an Instagram model and social influencer who goes by @lesliehannahbelle, wrote that the video was made for the "wrong reasons" and that this "wasn't Cole's story to tell."
She also claimed that Carrigan's only motive was money and attached screenshots of text messages that she claims were from Carrigan, suggesting that they could potentially get a payoff of $100,000 or more from McBroom if they threatened to release the video.
"I wanted to say that Austin McBroom is not to blame in this situation, and he did not rape me or anyone," she wrote later in the post.
What's next for Austin McBroom?
Over the past several months, several YouTubers and fans have come forward with stories about McBroom potentially cheating on Paiz with other women.
Now, with one of the two parties accused of sexual assault and the other of extortion, the YouTube community is divided over whether to believe McBroom or Carrigan.
Many fans have already been withdrawing their support from McBroom, however, as word of his alleged infidelity had been spreading for some time.
McBroom, a former NCAA basketball guard turned famous patriarch of his family (including wife Catherine Paiz and their two daughters), made his way up to over 17.7 million subscribers on his wildly successful YouTube channel. His videos focused on his romance with Paiz and family time with their two young children, Elle and Alaïa.