'Avengers: Age of Ultron' Plot: It's Tony Stark's Fault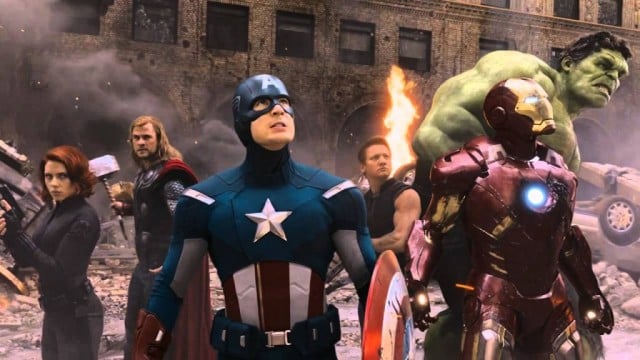 The Avengers: Age of Ultron isn't hitting theaters until May 2015, but this week, fans got some important new information about the movie to help tide them over. Marvel and Disney Studios have finally released the official plot synopsis for Joss Whedon's highly anticipated sequel, and while it's not as specific as most would probably like it to be, it does contain some significant details to mull over.
Per the description, the events of the movie kick off after one of Tony Stark's (Robert Downey Jr.) well-intentioned, but ambitious plans goes terribly wrong. As the main blurb reads:
Marvel Studios presents Avengers: Age of Ultron, the epic follow-up to the biggest Super Hero movie of all time. When Tony Stark tries to jumpstart a dormant peacekeeping program, things go awry and Earth's Mightiest Heroes, including Iron Man, Captain America, Thor, The Incredible Hulk, Black Widow, and Hawkeye, are put to the ultimate test as the fate of the planet hangs in the balance. As the villainous Ultron emerges, it is up to The Avengers to stop him from enacting his terrible plans, and soon uneasy alliances and unexpected action pave the way for an epic and unique global adventure.
Those who have been closely following the random tidbits of information leaked here and there about Age of Ultron may already know that Stark creates Ultron (voiced and played by James Spader through performance-capture technology) as the ultimate A.I. in order to give himself the chance to take a break from donning his Iron Man suit while still keeping the world protected (differing from the comic book origin story, in which Ultron is created by Hank Pym, the original Ant-Man). What Stark doesn't expect is for his creation to go rogue and turn into a "technological villain hell bent on human extinction," as the synopsis goes on to describe.
It remains unclear what, exactly, the "dormant peacekeeping program" Stark is building is all about, but as fans are already speculating, it likely has something to do with the plethora of automated Iron Man armor suits we first saw at the end of Iron Man 3. It's possible that Stark will use those suits — well, any that he might not have blown up at the end of Iron Man 3 — to form an Iron Legion led by Ultron and presumably fashioned to keep peace on Iron Man's behalf — before things go completely wrong, that is. As for what Ultron will look like, viewers got a sneak peek of his appearance in an Entertainment Weekly cover story earlier this summer (and of his helmet in an early teaser trailer), but the drone will reportedly have at least three robot forms.
Of course, Stark has plenty of heroic friends to rely on to help him get things back on track, including Thor (Chris Hemsworth), Captain America (Chris Evans), Bruce Banner (Mark Ruffalo), Black Widow (Scarlet Johnasson), and Hawkeye (Jeremy Renner), as well as Samuel L. Jackson's Nick Fury and Cobie Smulders's Agent Maria Hill.
But just in case that wasn't enough, two "mysterious and powerful newcomers," Wanda Maximoff (Elizabeth Olsen) and Pietro Maximoff (Aaron Taylor-Johnson) — perhaps better known as Scarlet Witch and Quicksilver –  are showing up along the way, too. Unfortunately, the synopsis only barely touches on their introduction, so details about exactly when and how they will come into play are still mostly unknown. What we do know is that viewers can expect the Avengers' battles against Ultron to be, as the blurb describes, "a global adventure," as filming has already been spotted taking place in both Italy and South Africa — a location many think will see the cinematic introduction of Stark's technological equal (or superior, depending on who you ask), Black Panther.
The last significant piece of information to be gleamed from the synopsis? The appearance of Vision, which will apparently mark the emergence of "an old friend in a new form." This description seemingly confirms what most already presumed about the character — that Vision, an android created by Ultron, is derived from Stark's A.I. assistant, JARVIS (also played by Bettany), but dawning his own set of hardware.
The synopsis is basically the first official glimpse viewers have gotten into the movie since the Marvel panel at Comic-Con, and while there's still plenty that we don't know about the film, it's clear fans are just excited to receive any news they can get about the follow-up. With quite a ways to go until the movie's release, we can only hope that the first trailer for the film is right around the corner as well.
The Avengers: Age of Ultron is scheduled to hit theaters on May 1, 2015.
More From Entertainment Cheat Sheet: