'Avengers' Co-Stars Elizabeth Olsen and Danai Gurira Share a Common Past
Elizabeth Olsen and Danai Gurira both portray major characters in Marvel's Avengers: Infinity War. However, while most known for sharing the screen as Scarlet Witch and Okoye respectively, they also share a common history. So, what exactly do the two scintillating supers have in common?

Elizabeth Olsen and Danai Gurira both attended the same elite institution: NYU. More specifically, they studied at NYU's Tisch School of the Arts. Joining the ranks of other famous alumni, such as James Franco, Alec Baldwin, and Lady Gaga, it's no surprise that these two are so convincing in their respective roles.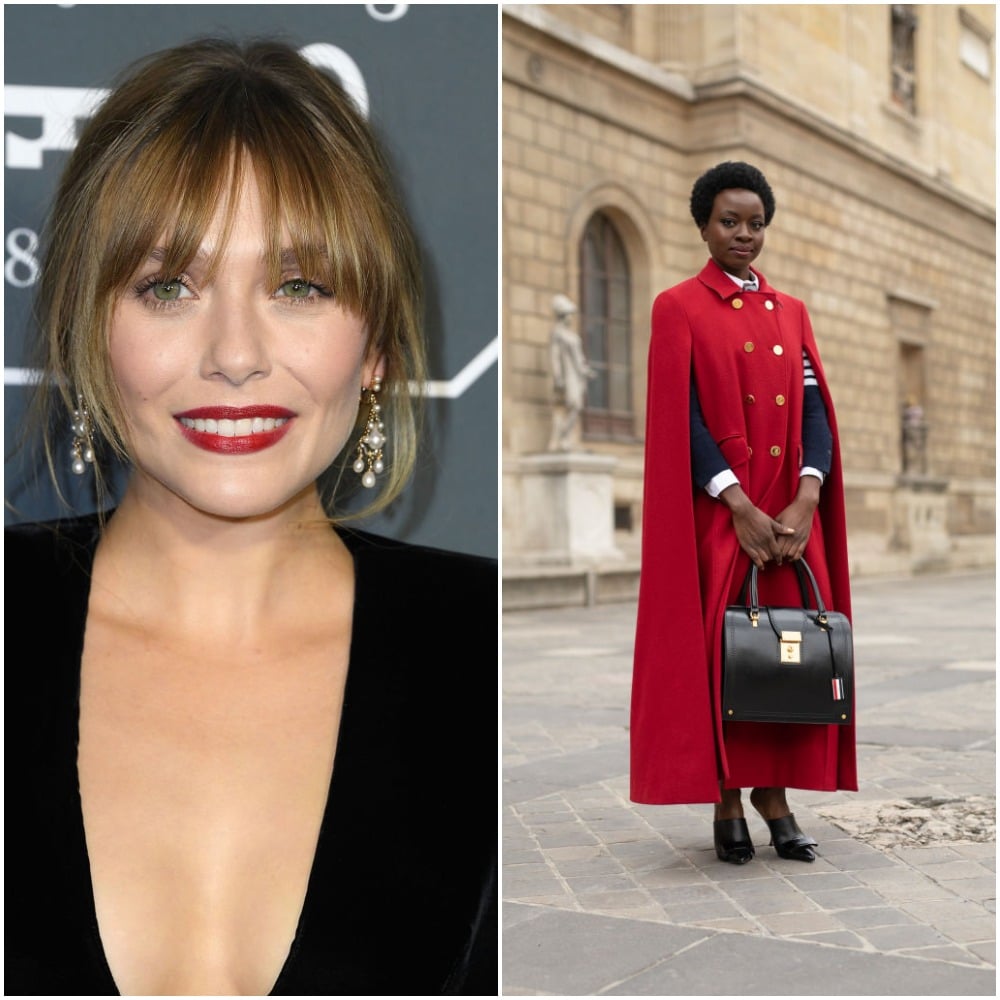 NYU Tisch is one of the most competitive college programs in existence. With a 26% acceptance rate, the college rivals schools like University of Michigan – Ann Arbor, Brigham Young University, Northeastern University, and the University of Virginia. Several alumni from NYU Tisch have gone on to become some of the most celebrated actors, musicians, and directors in the industry.

Elizabeth Olsen: from NYU to movie star

Elizabeth Olsen graduated from Campbell High School in North Hollywood, California before going on to study at NYU. Olsen studied at NYU intermittently over the course of six years and graduated in 2013.
While mostly spending her time studying at NYU, Olsen also spent a semester studying in Moscow at the Moscow Arts Theatre School a the Eugene O'Neill Theatre Center. The theatre is named after the famous playwright behind The Iceman Cometh – which recently appeared on Broadway with Denzel Washington in the title role – and Long Day's Journey Into Night, which was on Broadway starring Jessica Lange in 2016.
Elizabeth Olsen got her big break as Scarlet Witch in Avengers: Age of Ultron; however, she had previously appeared in Old Boy, Martha Marcy May Marlene, and Very Good Girls. Elizabeth Olsen, with former training and an impressive run as an Avenger under her belt, likely has a successful acting future in her cards. Avengers placed this talented actress on the map, yet distant from her fashion designer sisters she was previously often tied to.

Danai Gurira: Macalester College to NYU to celebrity
Danai Gurira, unlike Elizabeth Olsen, did not complete her Bachelor's degree at NYU; instead, she first attended Macalester College and received her BA in Psychology. Danai Gurirr attended NYU for her Masters of Fine Arts degree in Acting.

Gurira made her acting debut in 2009 on Broadway. Starring in August Wilson's famous play Joe Turner's Come and Gone, she portrayed Martha Pentecost. Danai Gurira, though widely known for her role Avengers: Infinity War, wrote and starred in several plays before appearing on the silver screen as Okoye in Black Panther.
Gurira is the playwright behind Familiar and Eclipse, the latter of which Lupita Nyong'o starred in at The Public Theatre in 2015. Gurira has also starred in the television series The Visitor, and you may recognize her from the popular film Ghost Town or My Soul to Take.
Chris Evans' sister attended NYU Tisch School of the Arts too (not an Avenger, but close)

Carly Evans, Captain America's sister, attended NYU's Tisch School of the Arts and now teaches high school drama and English at Lincoln-Sudbury Regional High school, which is where Chris Evans attended high school before going off to study at the Lee Strasberg Theatre and Film Institute.

Given that Evans plans to direct movie movies in the upcoming future, and his sister is clearly a talent to be reckoned with, maybe we will get to see a movie starring the Evans siblings in the near future. Scott Evans (brother to Chris and Carly) acts as well, so maybe this family will become the Baldwins of the 21st century!