'Avengers' Directors Were Seriously Concerned For Chris Hemsworth's Health During Filming
"Avengers: Endgame" has made headlines as one of the highest grossing movies of all time. The film, which is the last of Marvel's 22-film franchise, was all anyone could talk about for weeks leading up to its premiere date. The movie smashed box office records, and it's earned more than $2 billion since it premiered at the end of April. But filming was intense, and things weren't always easy for the actors. For Chris Hemsworth, the movie took a toll on his health.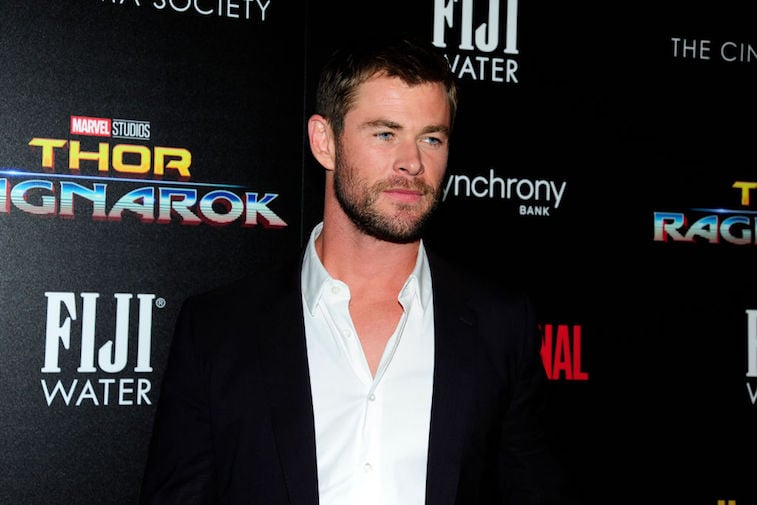 The 'Avengers' actors reportedly earned anywhere from $15 million to $200 million for the film
Those who played a role in "Avengers: Endgame" earned an unbelievable amount of money for their efforts. But surprisingly, Robert Downey Jr., who played Iron Man, made the most of anyone in the film. Reports suggest he made at least $50 million for "Avengers: Endgame" and might have earned as much as $200 million for "Endgame" and "Infinity War" together. Hemsworth and co-stars Mark Ruffalo, Chris Evans, Jeremy Renner, and Scarlett Johansson all earned an estimated $15 million from the film.
The cast filmed 15 hours per day for a full year
When it comes to Marvel movies, the stakes are high. Every movie wants to outperform the last in terms of earnings, which means producers and creators need to pull out all the stops to make the movies as successful as possible. And that translates into a lot of filming for the cast. In an interview with Business Insider, directors Joe and Anthony Russo revealed that the cast filmed for about 15 hours each day for a whole year in order to create the movie. "We were working seven days a week," Joe Russo said. The hours are intense, but so is the amount of physical work that each of the cast members put into their role.  
In 'Avengers: Endgame,' Thor is depressed and has gained weight
Spoiler alert: The film features a depressed Thor who has gained a ton of weight. Thor was largely considered a failure after "Infinity War," so the writers knew they couldn't brush off what happened in the last movie when they introduced him in this one. He came back as an overweight, depressed hero rather than the fit and confident hero he had been. Thankfully, Hemsworth didn't need to put all of that weight on and then have to lose it quickly. Instead, he wore a fat suit during filming.
Directors were worried for Hemsworth's back during filming because his character was so physical — and the fat suit was heavy
Since the movie took so long to film, filming actually overlapped with "Infinity War." This meant that Hemsworth had to wear the fat suit on and off, depending on which movie scene he was filming, and it began to wear out his back. Plus, the movie was filmed in Atlanta, and it was very uncomfortable for the characters to film in their costumes in the Georgia heat. "The suit started to wear on his back, which was scary when you have someone who has to be so physical," Anthony Russo said. By the end of filming, the cast was probably a bit relieved to have completed all of those intense shots — especially having filmed two movies at the same time. And Hemsworth was likely thrilled to take that fat suit off for good.
Check out The Cheat Sheet on Facebook!