This 'Avengers: Endgame' Actor Made More Money Than His Co-Stars in 2018
Marvel's Avengers franchise is a major moneymaker. Just ask the cast of Avengers: Endgame, who has helped the film become a worldwide phenomenon, breaking a slew of records.
The truth is the cast has been making big sums of money for years thanks to their contracts with Marvel Studios that sometimes required a six or nine-film deal. Keep reading to learn which Avengers actor made more money than any of his Avengers: Endgame costars in 2018.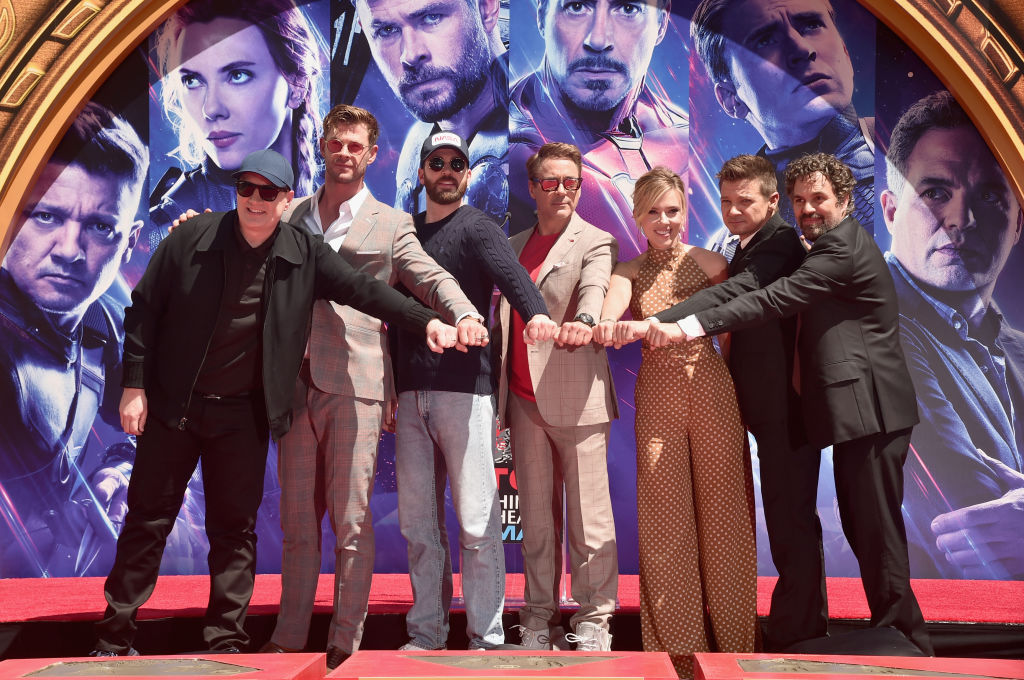 Chris Hemsworth top earner among Avengers in 2018
Chris Hemsworth beat out his costars Robert Downey Jr. (Tony Stark/Iron Man), Bradley Cooper (Rocket Raccoon), Chris Evans (Steve Rogers/Captain America), Paul Rudd (Scott Lang/Ant-Man), and Scarlett Johansson (Natasha Romanova/Black Widow) as the top earner in 2018, according to Forbes. Hemsworth made $76.4 million while Downey Jr. came in second with $66 million.
Together, the six co-stars made a staggering $340 million in 2018. Since 2008, films in the Marvel Cinematic Universe have grossed upwards of $22 billion. 
So, how did Hemsworth make more money than his co-stars in 2018? He made a significant amount of money from other projects, namely his seven-figure endorsement deals with brands such as Hugo Boss or Tag Huer. 
Since 2011, his salary for playing Thor has increased. Today, he commands a payday of $15 million for Thor plus earns a percentage of the profits. 
Outside of the Avengers franchise, Hemsworth has appeared in other films including Netflix's Dhaka and is set to star in an upcoming Hulk Hogan biopic, according to The Hollywood Reporter.
Chris Hemsworth's 'Thor' earnings 
In the eight years Hemsworth has embodied Thor he's made a combined $67 million from Thor (2011), Thor: The Dark World (2013), Thor: Ragnarok (2017). For Thor, Hemsworth made $150,000. For the sequel, he got a major pay increase at $37 million. And for the latest installment in Thor's saga, Thor: Ragnarok, he made $30 million.
Hemsworth is set to reprise his role as Thor in the 2021 film, Thor: Love and Thunder, for which he'll probably command another massive salary thanks to the success of the Thor films as well as that of Avengers: Endgame. 
How do actors command substantial salaries? 
Actors are able to command massive paydays because they "have extreme leverage to demand enormous compensation packages from studios investing hundreds of millions of dollars in making tent-pole films, such as The Avengers series," David Chidekel, an entertainment lawyer with Early Sullivan Wright Gizer & McRae, told Forbes. 
Basically, the actors have serious negotiating power after a film makes waves at the box office because they're the face of the franchise. 
Kevin Feige, president of Marvel Studios, understands films in the MCU wouldn't be as successful without the actors, he told the publication in 2017. 
"Certainly the strange alchemy of seeing characters you've never seen before teamed up together on screen, if they were different versions of those characters, it wouldn't be as fun," he said. "It's expensive but well worth it."
Find out when Avengers: Endgame will be on DVD, plus learn how Downey Jr.'s last scene in the film could've been very different.