'Avengers: Endgame': Captain Marvel Originally Looked Very Different in the Movie
Even though Marvel Studios' had produced more than 20 films before, Avengers: Endgame was something entirely different. With literally dozens of in-demand stars in its cast, the film has a scope unlike anything Marvel has done.
As such, the story and character arcs evolved over time to accommodate everyone's schedules. With a decade of story behind them, the filmmakers needed to unite the entire Marvel Cinematic Universe. For newer heroes like Brie Larson's Captain Marvel, this proved to be a very specific kind of challenge.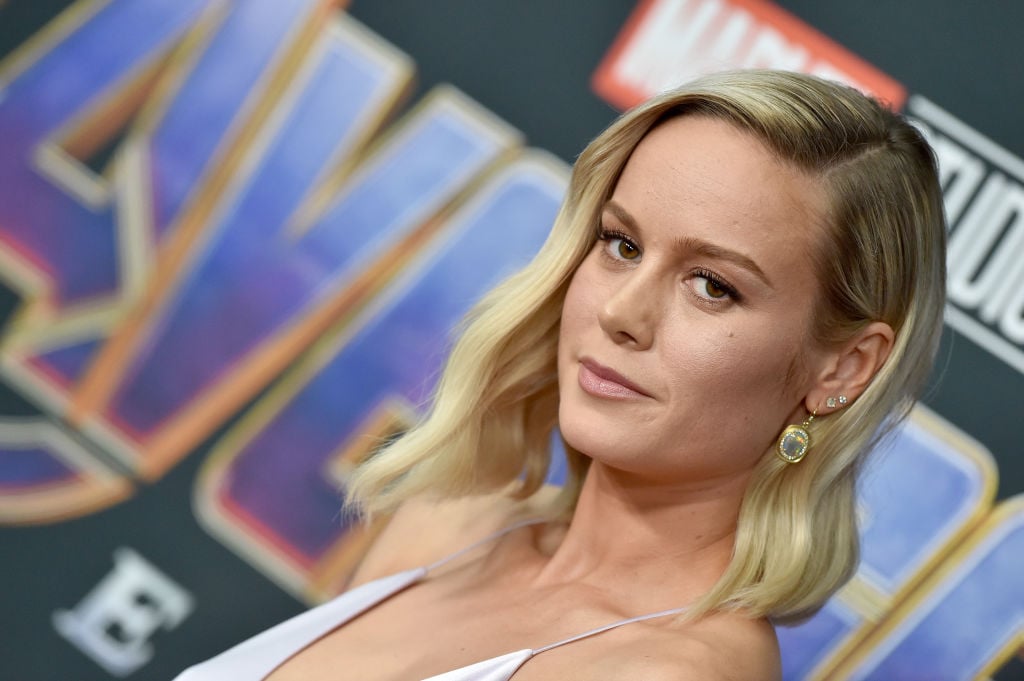 Brie Larson's shooting schedule
Captain Marvel released to theaters just seven weeks before Avengers: Endgame. Yet, because of the aforementioned complexity of the latter film, Larson actually shot her scenes for Avengers: Endgame first. This created a slight issue continuity-wise.
The actress had to play a fully formed version of a character whose on-screen origin hadn't been finalized. This led some fans to note Carol Danvers' somewhat more glammed-up appearance in Avengers: Endgame trailers. The reason? No one had decided how she was going to look in Captain Marvel yet.
With Avengers: Endgame focused on the original Avengers, secondary heroes like Captain Marvel had their roles tinkered with throughout production. But as it turns out, Larson's makeup isn't the only way Captain Marvel changed for Avengers: Endgame.
'Avengers: Endgame' changed during production
Again, because Larson' shot her scenes for Avengers: Endgame first, the team behind the film adjusted their approach to fit the timeline. In the Marvel's Avengers: Endgame – The Art of the Movie book, Andy Park — the studio's director of visual development — revealed Captain Marvel originally wore her classic suit in the film. This red-and-blue suit is the one she wears in the final act of Captain Marvel. Yet, the filmmakers later realized the time-jump between movies lent itself to a different look.
The way it worked was I designed her look first for the [directors Joe and Anthony Russo] for Endgame, because she initially filmed her Endgame appearances before her solo film. It was a very odd situation I haven't had in all my years that I've been here, to design a character for one director knowing right away she's going to have her own solo film with a different director. So she acted in Endgame with her solo-film costume, and then it was decided later that they wanted a new costume for Endgame, because why would she wear this exact same costume decades later?

That's when they approached me about exploring new looks. They ranged from weathering her current look as if she's gone through many years of adventures, but she kept the same costume — maybe with little additions like [Carol Danvers' Ms. Marvel] sash — and then I started doing the range of pushing that design further, breaking up the colors, changing the colors a little bit, introducing a little bit more blue.
Since Captain Marvel serves as an origin story, the filmmakers naturally wanted one of her most iconic looks prominently featured. Then again, Avengers: Endgame also features another costume change for Captain Marvel, courtesy of that five-year time jump. Thank goodness Carol Danvers' suit has the ability to change colors on a whim.
The unique case of Captain Marvel
Captain Marvel is among the most cosmic heroes in the MCU. And the character's reliance on CGI makes it easy to make significant changes midway through shooting. We already know Larson's hair in Avengers: Endgame was CGI, partly because of her space travel early in the film. In some ways, Captain Marvel always felt like the wild card element of the film.
Her power set dwarfs so many of the other Avengers' that the filmmakers could have easily leaned too heavily on her in the final battle. But with Avengers: Endgame centered on ending Iron Man and Captain America's stories, that wouldn't have felt right. Instead, the film wisely implements Captain Marvel to drive the plot forward and unite the team.
Yet, the filmmakers significantly changed Carol Danvers' arrival on the battlefield during production. The 1990s setting of her first movie is somewhat to blame for her relative disconnect in Avengers: Endgame. After all, we still don't know exactly when Captain Marvel will return to the big screen. Hopefully, by then she'll be on the same page with the rest of her fellow heroes.