'Avengers: Endgame' Director: Asian & Queer Heroes Coming Soon
With Avengers: Endgame just around the corner, co-director Joe Russo sat down with interviewer Rajeev Masand to discuss the movie (careful to avoid spoiling and possible plotlines), the future of the Marvel Cinematic Universe, and the upcoming projects he foresees now that Disney has acquired the rights to the X-Men Franchise.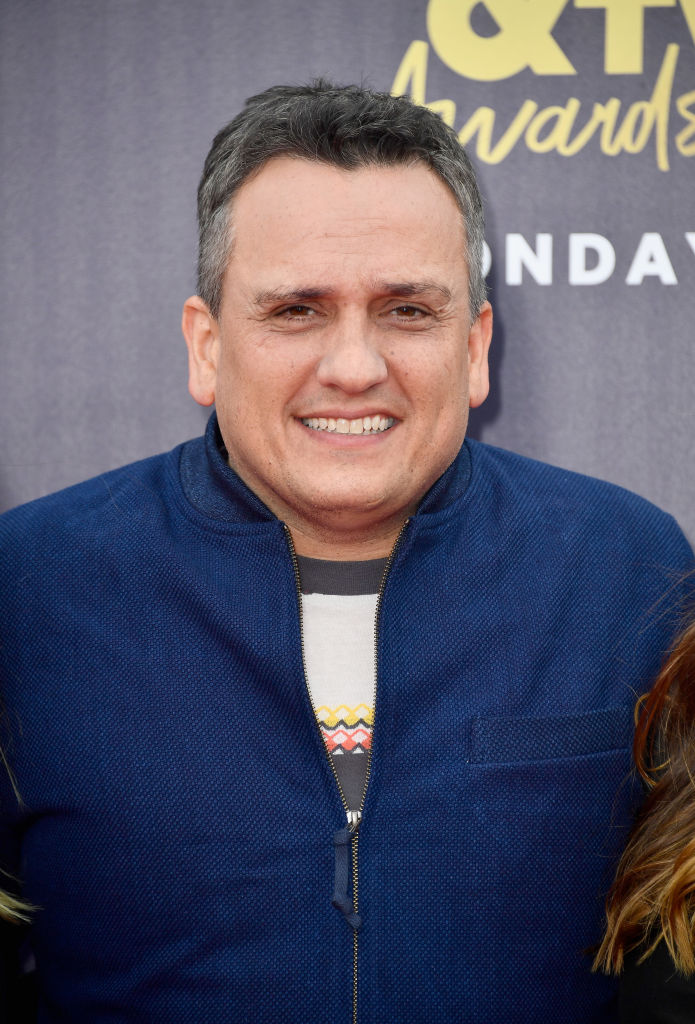 With the recent releases of Black Panther and Captain Marvel, viewers saw an African-American title character and a female-led superhero film respectively.
Many fans are curious as to whether or not Marvel will continue to diversify its portfolio, as most of its leading characters are still straight white males, and we have yet to see an LGBT+ or an Asian character take on a lead role in a Marvel film.

Joe Russo told Rajeev Masand that Asian and queer superheroe are coming soon

Rajeev Masand asked Joe Russo, "With Black Panther and Captain Marvel, the studio has made it very clear that you're committed towards diversity. Will we see that extend to an Asian superhero, to a queer superhero perhaps?" Joe Russo, without hesitation, told Masand:

"Without question. And I think that you'll see the answer to both of those very shorty. Both of those are in the works."


Rajeev Masand interviews Joe Russo
With Joe Russo confirming that both Asian and Queer superhero led movies are in the works, there's only one question left to answer: who will the superheroes be? And one more, just how soon will we get to see them on the silver screen!?

Shang-Chi will be the Asian superhero joining the MCU

According to IGN, Destin Daniel Cretton is set to direct a Marvel story around the superhero Martial Artist Shang-Chi. Regarded as one of the greatest warriors in the MCU, Shang-Chi is often called the "Master of Kung Fu."
Shang-Chi, born to the immortal sorcerer and evildoer Fu Manchu, was raised to become a deadly assassin; however, he does not follow in his father's footsteps. Instead, he goes on to travel the world and right the many wrongs that he bears witness to along his journey.

By technical standards, Shang-Chi is one of the only MCU characters without a superhuman ability, but his chi allows him to strike with superhuman strength, and his mastery of various combat styles makes him a more than worthy adversary when it comes to hand-to-hand combat.

Gay character set to star in 2020's 'The Eternals'

The Eternals movie is expected to hit theaters in 2020, and is rumored to have cast Angelina Jolie for one of the main characters; however, this is still speculative at this point.

The Eternals follows a race of immortal beings who lived on earth and shaped its history and civilizations (virtually, gods on earth), according to IMDb. While very little is known about this movie, Out Magazine confirmed that a gay character will have a major role in the upcoming movie.

Because the comic book series does not feature a gay character, it is not known if one of the existing character's will be altered to align with this choice, or if a new character will be introduced.

From a Shang-Chi origin story to a gay character in The Eternals, it's clear that Marvel remains committed to diversity. And, given the corporation's significant influence over the entertainment industry, there couldn't be a better cinematic universe to expect major strides from in terms of representation.