'Avengers: Endgame': Here's What Marvel Is Sending Awards Voters to Get Some Oscar Love
Avengers: Endgame is coming for you, Oscar.
It's awards season again in Hollywood. And that means studios are ramping up efforts to get their projects to be part of the conversation. For Your Consideration campaigns — like the one Warner Bros. launched for Joker — are already up and running.
Most studios have limited resources to devote to promoting their films for Oscars and other awards. And then there's Disney. Although the company is pushing several films for consideration, it's putting all its Marvel Studios money on Avengers: Endgame.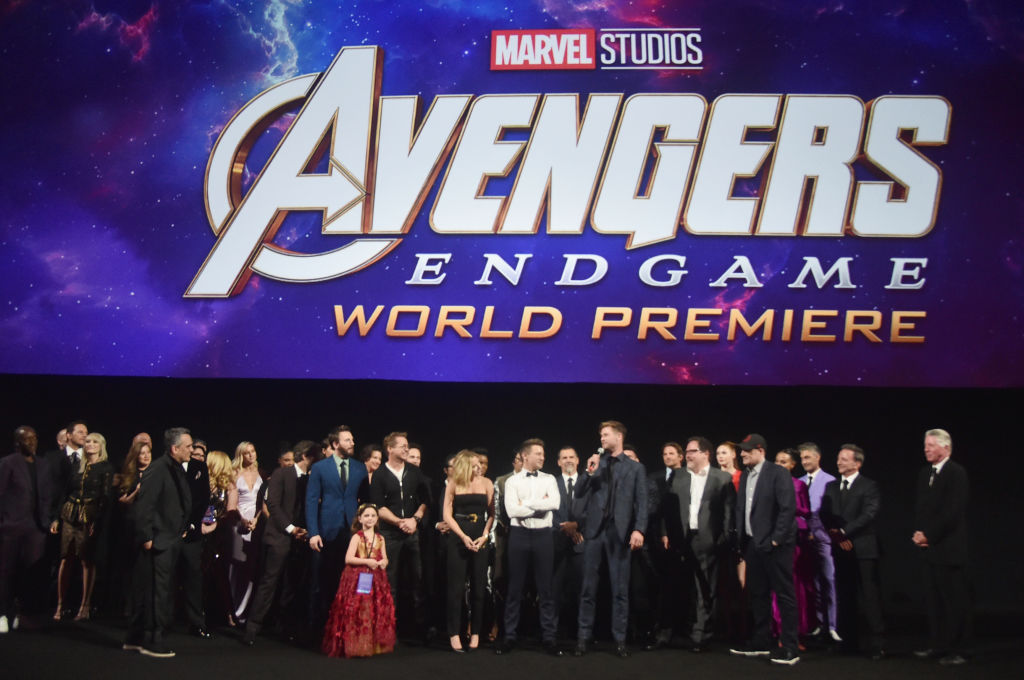 Marvel Studios has already broken the Best Picture barrier
For this year's Oscars, Disney is naturally pushing Avengers: Endgame for technical categories like visual effects and original score. However, the studio is also campaigning for its ensemble cast, including Robert Downey Jr. Many fans believe the actor is due since his Tony Stark has anchored the Marvel Cinematic Universe from the beginning.
But Marvel Studios is also gunning for Oscar night's top prize: Best Picture. With widespread critical praise and a $2.8 billion worldwide box office gross, Avengers: Endgame could have a shot at a nomination. At the very least, there is now a precedent for such recognition.
Despite its popularity, Marvel hadn't won a single Academy Award until 2019. Black Panther received seven nominations, including Best Picture. The film lost the big prize but took three awards home, marking Marvel's long-awaited break into the Oscars.
How the studio is stepping up its game for 'Avengers: Endgame'
During awards season, it's customary for studios to send out DVD copies of their awards-hopeful films to members of critics' groups as well as Academy voters. This practice is intended to drum up exposure and therefore awards consideration. However, a film as massively successful as Avengers: Endgame certainly doesn't need further promotion, right?
Usually, that is the case. But now that Marvel knows serious awards consideration is in play, the studio is heavily banking on Avengers: Endgame. In fact, members of awards voting bodies have already begun receiving DVD screener copies of the film.
Downplaying the spectacle of it all, the screeners feature a delicate black-and-white image of Robert Downey Jr. on the cover. Then inside, the select shots from the film — as well as critics' pull-quotes — play up the film's emotional impact. While Avengers: Endgame is a personal, character story at times, this approach does feel a bit deceptive about the whole of the film.
Will Academy Awards voters 'assemble' for the MCU epic?
Then again, this is all a means to an end. Marvel Studios is after more Oscars, plain and simple. And Avengers: Endgame does have enough finality to it to get voters' attention. Serving as an end to several core heroes' stories, the film certainly packs a punch for longtime fans heavily invested in their fates.
But will that be enough to lock down a Best Picture nomination? After all, Avengers: Endgame doesn't have quite the specific cultural significance as Black Panther. Moreover, cynics could label the film's more memorable moments as mere fan service or lazy callbacks.
If any other MCU entry to date has a shot at Oscar wins, it's Avengers: Endgame. Criticize its status as "cinema" all you want, but the film has brought a decade-long story to a thrilling and poignant close. We'll find out if that's enough when the Academy Award nominations are announced on January 13, 2020.