'Avengers: Endgame': How Elizabeth Olsen's Facebook Watch Show Prepared Her For This Pivotal Scene
Actress Elizabeth Olsen stars in a show on Facebook Watch. Here's how 'Sorry For Your Loss' aided her work in the MCU as Scarlet Witch.
Most actors in the Marvel Cinematic Universe have a lot of other projects going on. And sometimes, they can inform their work in these films. Here's how Elizabeth Olsen (Scarlet Witch) says her latest project helped her with a very important scene in Avengers: Endgame.
Elizabeth Olsen plays Scarlet Witch in the MCU
Olsen got her start as a child, appearing in her older sisters' projects (Mary-Kate and Ashley Olsen). But it wasn't until she was in her 20s that she began to appear in films, beginning with the 2011 drama Martha Marcy May Marlene.
After several more notable films, Olsen's big break came with Avengers: Age of Ultron, in which she portrays Wanda Maximoff, an orphan who was experimented on. Her twin brother dies in the film, but Olsen continued to appear in Marvel movies including Captain America: Civil War, Avengers: Infinity War, and Endgame.
She also stars in the Facebook Watch series 'Sorry For Your Loss'
While she has thrived on the big screen, Olsen hasn't had much TV experience. That is until she began starring in the 2018 Facebook Watch series Sorry for Your Loss, for which she is also an executive producer.
The drama series portrays Olsen as Leigh Shaw, a young widower who struggles to figure out her life after her husband passes. The ten-episode first season aired from Sept-Oct 2018. Now, four episodes of Season 2 have been released, with more on the way.
Olsen said she was 'tuned up' to fight Thanos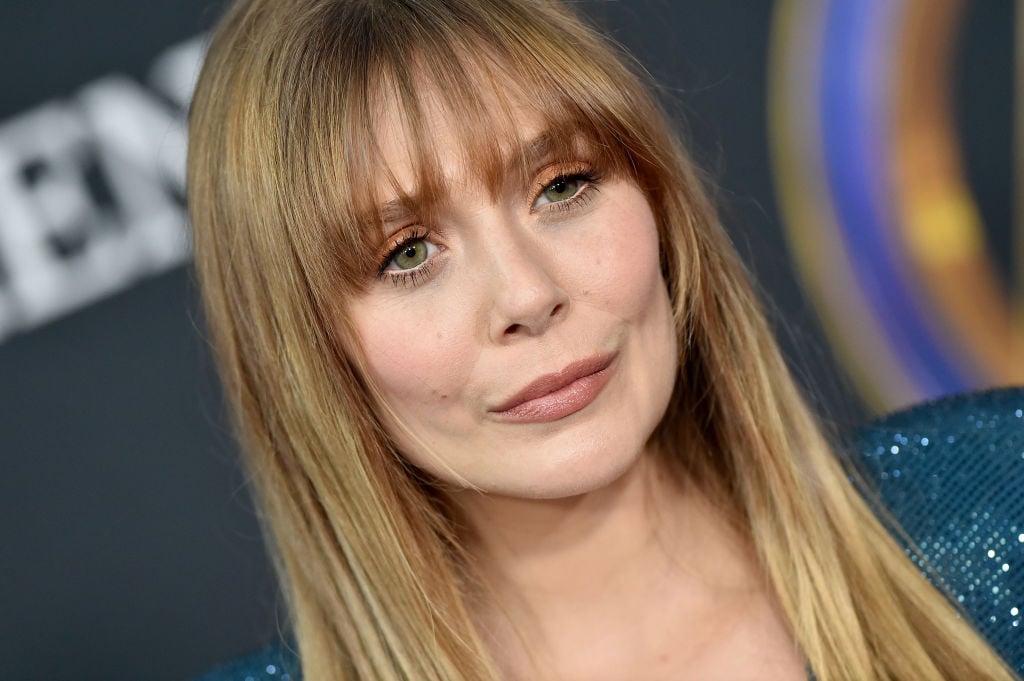 These are two very different projects: One's a massive, worldwide phenomenon, and the other is what Olsen says is like shooting "an independent film every week," she said to Seth Meyers recently. However, she adds, "I feel like my body's tuned up when I get to go back to Avengers."
"I come back in there and I fight Thanos," Olsen continued. "And we reshot that after I did the first season of Sorry For Your Loss, and I was like, 'I'm so much better now and more powerful!' I felt so great to do that, to get to have that shot one more time at him."
She'll also star in the upcoming 'WandaVision' series
Olsen isn't done yet with the MCU. At San Diego Comic-Con 2019, it was revealed that she and Paul Bettany will star in an upcoming Disney+ series, titled WandaVision.
Details are scarce for the show, which is due out in 2021, but given that Vision is no longer alive in the MCU, we can assume it will take place in the past, perhaps during their time in hiding in between the events of Civil War and Infinity War.
How Olsen handles Marvel secrets
One thing everyone knows about Marvel is how closely the company keeps its secrets, while still trying to "tease" what info they can. Many stars, like Tom Holland, have struggled with this. Olsen finds it difficult as well, she told Meyers.
"I either just forego the NDA [nondisclosure agreement] and I tell my friends everything, or I say nothing at all," she said. She said that at Comic-Con, she was supposed to say a particular sentence, but she ended up messing it up. At least she didn't spoil anything!