'Avengers: Endgame' Isn't Actually the Highest-Grossing Movie Ever — Here's Why
There's no denying when Avengers: Endgame initially hit theaters on April 26, 2019, the conclusion to The Infinity Saga aka all of the Avengers movies up to that point, became a massive success story for Marvel Studios.
The superhero flick starring Robert Downey Jr., Chris Hemsworth, and Scarlett Johansson among others earned hundreds of millions of dollars stateside and even more worldwide making it the most profitable movie of all time. But the blockbuster isn't actually the highest-grossing movie ever. Learn why ahead. 
How much money did 'Avengers: Endgame' earn?
According to figures from Box Office Mojo, Avengers: Endgame raked in more than $2.79 billion — yes, billion — in worldwide sales. In the U.S. alone the three-hour-and-two-minute Marvel movie earned upwards of $858 million.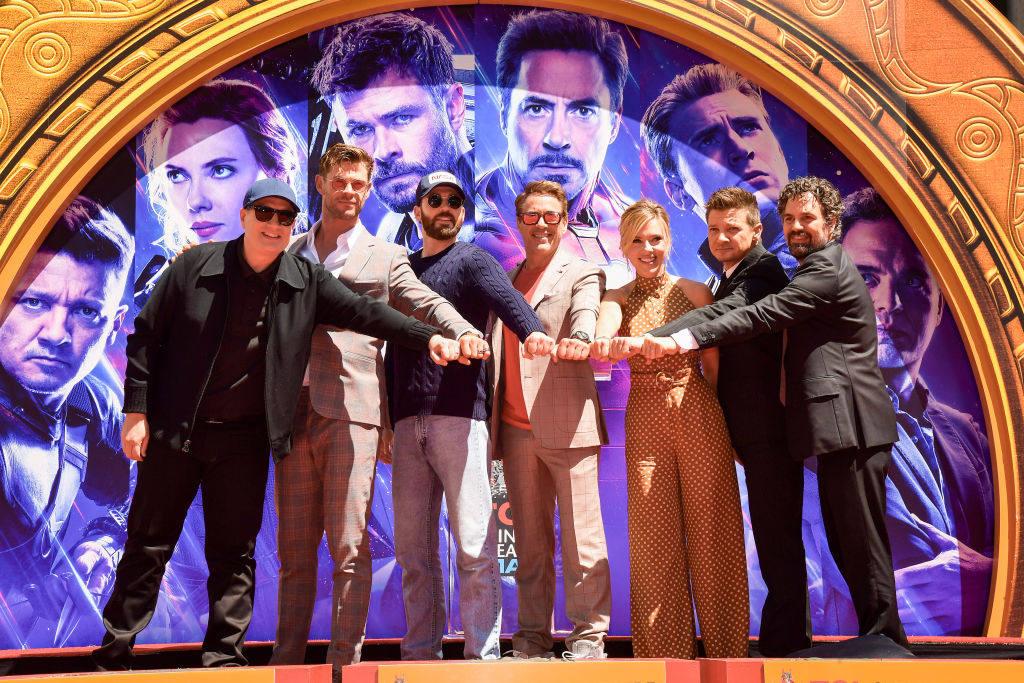 Box office records broken by 'Avengers: Endgame'
Avengers: Endgame broke many, many box office records. Frankly, there are too many to list. But a few of them include the following: biggest opening/single-day (made $156.7 million first Friday), most showtimes in history — demand to watch the movie were so high, AMC Theaters scheduled 63,000 showings and had extended hours — fastest film to reach $1 billion in ticket sales (it took five days), and largest overseas opening ever (earned $866.6 million overseas).
Why 'Avengers: Endgame' isn't the highest-grossing movie ever
Once Avengers: Endgame became a major box office hit, many began speculating about whether or not the film would dethrone Avatar as the highest-grossing movie ever. The 2009 Oscar-winning sci-fi movie made $2.7897 billion. In July 2019, Avengers: Endgame did, in fact, beat Avatar for the top spot earning $2.79 billion in ticket sales. 
But, as it turns out, the superhero movie isn't really the biggest ever. Why? Because the numbers don't account for ticket price inflation, according to Forbes. When inflation's included, Avengers: Endgame's U.S. earnings don't equal Avatar's and both films don't come close to Star Wars: The Force Awakens.
The publication came up with a list of the highest-grossing films of all time adjusted for inflation but they admitted that calculating a true winner given constantly changing factors such as ticket prices and global markets.  
Adjusted for inflation, Avengers: Endgame made the No. 15 spot out of 25 right behind Avatar with classics leading the top four spots and Gone with the Wind in first.
Other 2019 releases could do better than 'Avengers: Endgame'
It seems outlandish to think a film could fare better at the box office than Avengers: Endgame did this year but it's certainly possible. As we get closer to the holidays, that means heavy hitters will be released in theaters including Frozen 2, out Nov. 22, 2019, and Star Wars: The Rise of Skywalker, out Dec. 20, 2019.
Both will undoubtedly be strong performers at the box office but they might even outpace Avengers: Endgame given that the newest installment in the Star Wars film franchise beat the superhero movie in number of presale tickets sold and Anna and Elsa just set a new record for animated movie presale tickets sold, according to Deadline. 
Learn why Avengers: Endgame is one of the most expensive films ever made here.