'Avengers: Endgame' Officially Launches Their Oscar Campaign, Which Member of the MCU Should Take Home an Academy Award?
The Academy Awards are only a handful of months away and Disney has started its official Avengers: Endgame Oscar campaign. Endgame was the final outing for several of our Marvel favorites, including Iron Man (Robert Downey Jr.) and Captain America (Chris Evans), and has become the highest-grossing film of all time. So which members of the Marvel Cinematic Universe (MCU) have the best shot at winning an Oscar?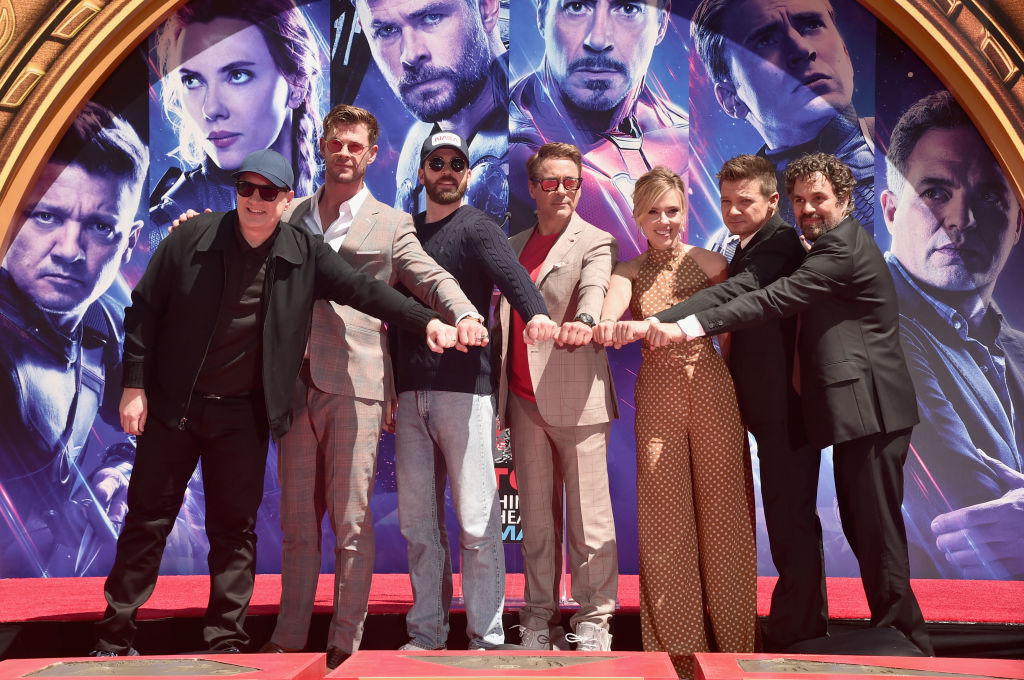 Disney starts its 'Avengers: Endgame' Oscar campaign
Disney has five movies contending for Academy Awards this year. On the company's new For Your Consideration website, Avengers: Endgame is listed alongside Toy Story 4, Aladdin, Frozen II, and The Lion King.
According to Heroic Hollywood, Disney has not revealed which categories Endgame will compete for, though the film will likely receive multiple nominations, including one for Best Picture.
Considering how Avengers: Endgame crushed box office records, it will probably get the same treatment as other high-grossing films, such as Avatar and Titanic, both of which got nods for Best Picture. Black Panther also received a nomination in this category, so it would be very surprising if Endgame does not get one as well.
As far as acting nominations go, the movie featured several stars worthy of consideration. This includes Robert Downey Jr., Josh Brolin, Chris Evans, Mark Ruffalo, Scarlett Johansson, and Chris Hemsworth. Whether or not anyone wins an award, however, is yet to be seen.
Which Marvel movies have won Oscars?
Although the MCU is insanely popular, it has traditionally gotten snubbed by the Academy Awards. In fact, with the exception of Black Panther, no other Marvel movie has won an Oscar.
Black Panther changed that. The film was granted seven Oscar nominations and took home three awards before the night was over. This was in part due to the fact that Black Panther was unlike any other Marvel film and united some of Hollywood's best black actors.
In truth, Black Panther felt less like an ordinary MCU film and more like a work of passion. This could spell bad news for Avengers: Endgame, which definitely had more of a franchise vibe to it. Depending on how the Academy votes, Endgame might get lumped into the same category as the rest of Marvel's offerings.
If that happens, Endgame will likely fail to receive a lot of nominations, though Best Picture and Best Visual Effects are almost givens.
But there might be one exception in Robert Downey Jr., whose emotional portrayal of Tony Stark could land him a chance of taking home an Academy Award.
Can Robert Downey Jr. win an Oscar?
Downey's character was a driving force behind the success of the MCU and his influence extended beyond the reach of Avengers: Endgame.
Downey's 2008 Iron Man launched the entire MCU and his character appeared in over eight movies in Marvel's lineup. Tony's journey ended in dramatic fashion in the latest Avengers film, and Downey's strong performance could be enough to land him a Best Actor nomination.
Winning Best Actor, of course, is another matter entirely. There has only been one person who has won an Oscar for playing in a superhero movie: Heath Ledger. We can't rule Downey out completely, but he definitely has the best shot.
Will 'Avengers: Endgame' win an Oscar?
Actors aside, there is a very strong chance that Endgame receives several nominations for the upcoming Academy Awards. The movie's best chances are in Best Picture and Best Visual Effects, though a nomination for directing is not out of the question for Joe and Anthony Russo.
Over the course of its run in theaters, Avengers: Endgame beat out Titanic and Avatar to become the top-selling film of all time. Both of these movies received Oscar nominations and won several of them.
A superhero movie is admittedly harder to sell to the Academy, but we would be shocked if Endgame was completely snubbed. After all, Disney has a lot of influence and it will not be pulling any punches in its campaign for Endgame.
Avengers: Endgame is currently out in Digital HD, DVD, Blu-ray, and 4K Ultra HD.