'Avengers: Endgame' Premiere: Elizabeth Olsen Talks About Her Favorite Moments On Set
Actress Elizabeth Olsen has had a unique rise to fame. She actually got her start in Hollywood very early when she appeared in films with her big sisters, Mary-Kate and Ashley Olsen. However, though the twins left showbiz, the younger Olsen has continued to make a name for herself on the big screen — specifically in the Marvel Cinematic Universe. Here's what she had to say about her role at the Avengers: Endgame premiere.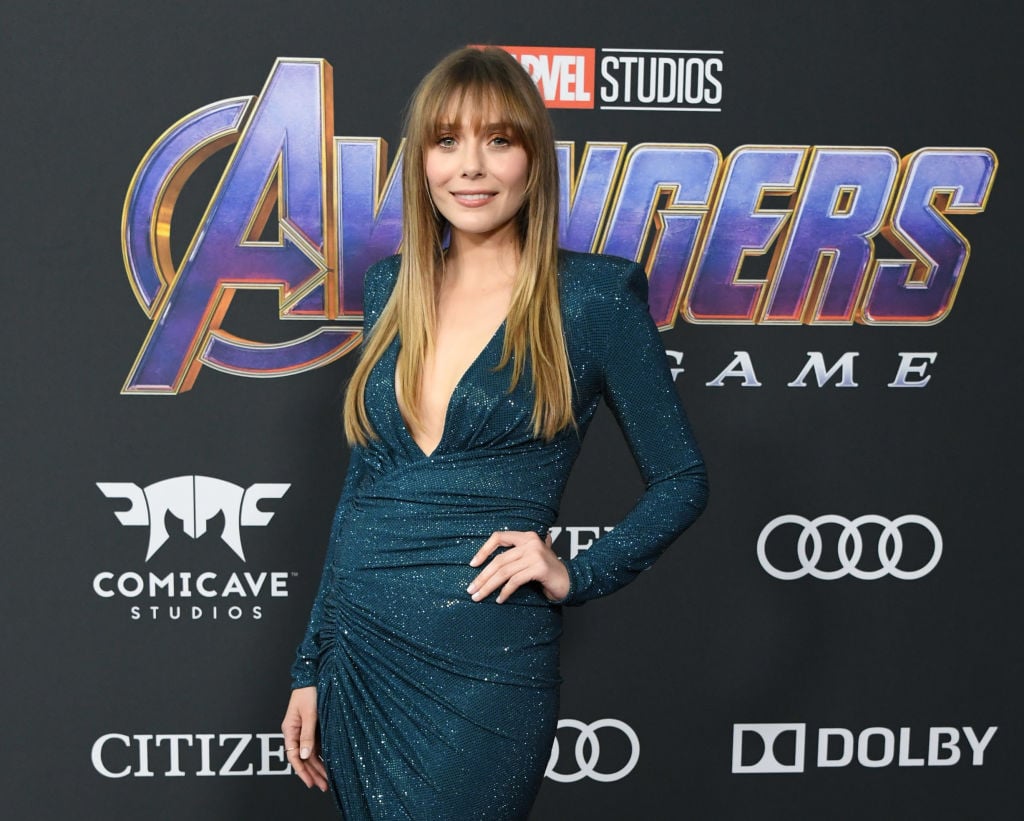 Elizabeth Olsen has been in three MCU films thus far

Olsen first portrayed Wanda Maximoff / Scarlett Witch in one of the post-credit scenes of Captain America: The Winter Soldier. She and her twin brother, Pietro (Quicksilver, played by Aaron Taylor-Johnson) are test subjects from a Hydra facility where they developed very unique powers. In Avengers: Age of Ultron, they begin as enemies of the Avengers, but eventually, come over to their side, though Quicksilver does not survive the battle.

Wanda then returns in Captain America: Civil War. Her telekinetic powers become an issue when, in battle, she accidentally kills numerous civilians. She fights on Cap's side in the film but also begins a romance with Vision (Paul Bettany), which continues into Avengers: Infinity War, and she's forced to kill him in order to try and save the universe from Thanos. Wanda is one of the victims of the Decimation.

What is unique about Scarlett Witch?

When asked about the emotional moments she's had playing the character, Olsen said, "She is notorious for having really bad things happen to her. She's the ultimate survivor… Her power, I think, comes from her huge amount of empathy as well, and her ability to feel and care, and love."

Olsen added, "It's funny being always the sad girl," she laughed. "I don't get all the funny bits." Hopefully, there will be more light-hearted moments for Wanda in the future, since Olsen has proven she can play both dramatic and comedic roles in the past.

She talks about her favorite moments on set

But things aren't all doom and gloom for Olsen when playing this character. Scarlett Witch can move things with her mind, after all, and that has made for some incredible moments on screen.

When asked about her favorite stunts that she's gotten to do in character, Olsen said, "I love every time they put me on the wires to fly or to get hit by something. I love being on a ratchet, I love being in a harness and flying around. It's so fun and exhilarating."

Working with Paul Bettany

Olsen arguably spends the most time on set with Bettany and only has kind things to say about her co-star. "He and I have had the greatest time just working on every single thing we've gotten to do in the Marvel land."

She talks specifically about filming the scene at the end of Infinity War when she removes the Mind Stone from Vision's head, appearing to defeat Thanos, only to have the Mad Titan use the Time Stone to go back and secure it for himself. "That day specifically between Paul, [Josh] Brolin, and I, it was just such a fun day. The Russo Brothers let us improvise a bit as well and it was an awesome day at work… with the best people you could work with."

Is Scarlett Witch in Endgame?

Wanda almost certainly won't be present at the start of Endgame, after being dusted by Thanos' snap. However, should the Avengers succeed in reversing the effects of the Decimation, she's likely to return.

There's also already been speculation about her continuing this role. Though it has not been officially confirmed, we've heard that there's a Disney+ series in the works about Scarlett Witch and Vision. If this is the case, maybe the two characters will get the happy ending they deserve.